Stressed Long Hair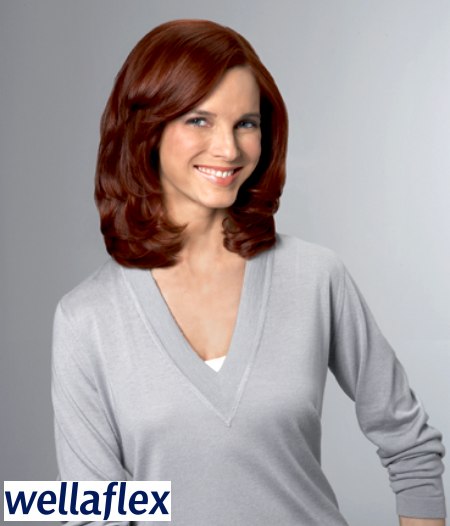 Click to enlarge

Healthy Volume for Stressed Hair.

"Of course women don't want to let go of their long hair even when it is stressed," says Sascha Breuer, Styling Expert. "With the protecting products from the wellaflex Style & Repair Series and the right styling tools this is no problem."

Step 1:
First comb a golf ball size amount of Wellaflex Style & Repair mousse gradually into the root areas of the hair. With longer hair you should also comb an extra amount of the protecting foam into the ends. If you prefer to work with blow-dry spray, then make sure when using Wellaflex Style & Repair Milk, that the milk is mainly sprayed onto the stressed parts of the hair.

Step 2:
Blow dry hair at medium heat and high airflow. For longer hair it helps to use a paddle brush with natural or wooden bristles. To create volume do not blow dry with head down, this can lead to more dryness in the already stressed ends. Instead blow dry against the hair's direction of growth and begin with the roots and the areas where you want to achieve the fullness.



Click to enlarge

Step 3:
Now style the hair with a round brush: roll hair up, blow dry and let cool off.

Step 4:
Finally add some hold and shine to the look with Wellaflex Style & Repair Hairspray. Be careful to distribute the spray evenly.

More Wellaflex Styling Tips