Haircut for Stressed Hair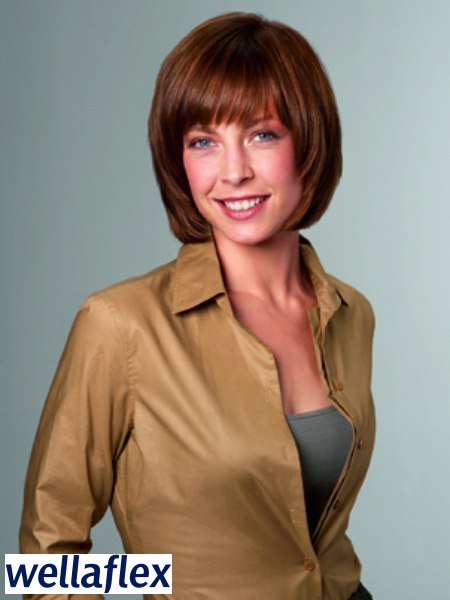 Click to enlarge

The bob - an ideal haircut for stressed hair.

"Chin length haircuts like the bob are ideal for stressed hair", explains Sascha Breuer, Wellaflex styling expert. "With this cut the hair does not touch the shoulders so that the ends are not stressed even more. In addition the bob has to be trimmed regularly, removing dried or split ends."

Step 1:
Spray Wellaflex Style & Repair Milk into towel dry hair. This is made easy when tilting the head slightly to the side, to make the hair fan out and the milk is distributed especially even. Alternatively comb a golf ball size amount of Style & Repair mousse into the hair. Add an extra dose into the stressed ends.

Step 2:
For much volume on top of the head blow dry hair over a skeleton brush. While doing this lift hair up with some tension. In any case make sure that the blow dryer does not get too hot and is not held too close to the hair.



Click to enlarge


Step 3:
Following define the ends of the hair inwards using a soft round brush. Roll hair over brush, blow dry and cool off.

Step 4:
Fixate the look with Wellaflex Style & Repair Spray. By keeping a spraying distance of about 20cm the hairspray is evenly distributed and the hair is protected all over.

More Wellaflex Styling Tips