Hairstyle for a Sensitive Scalp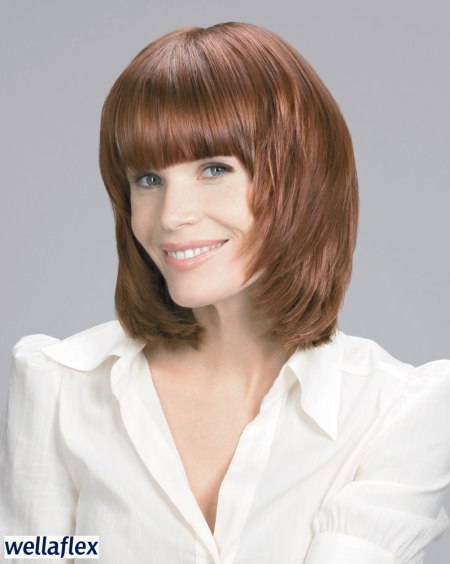 Click to enlarge

Strong Styling for Gentle Heads - Wellaflex "Sensitiv".

More and more women suffer from sensitive scalp. The results are itching and redness which can, however, be hidden with the right haircut. Soft layered cuts, that should not reach below the shoulders add movement to the hair and enable uncomplicated styling. Bangs falling long into the face, sported without a clearly defined partition line, is currently very trendy and lets skin irritation at the hairline disappear. When using the Wellaflex Sensitiv series, this hairstyle is guaranteed to last 24 hours without irritating the scalp.

Step 1:
Distribute a golf ball size amount of Wellaflex Sensitiv mousse into hair by using a soft brush.

Step 2:
Your hair is dried especially gently when you use the diffuser attachment to your blow dryer and set the heat to medium.



Click to enlarge


Step 3:
The ends of the hair get their momentum when you turn the ends inwards with the help of a flattening iron.

Step 4:
In the end fixate the look with Wellaflex Sensitiv Hairspray. You don't necessarily need gel to accentuate individual strands. The same effect happens when you twist single strands between your fingers and target them with some hairspray.

More Wellaflex Styling Tips