Bob for Heavier Hair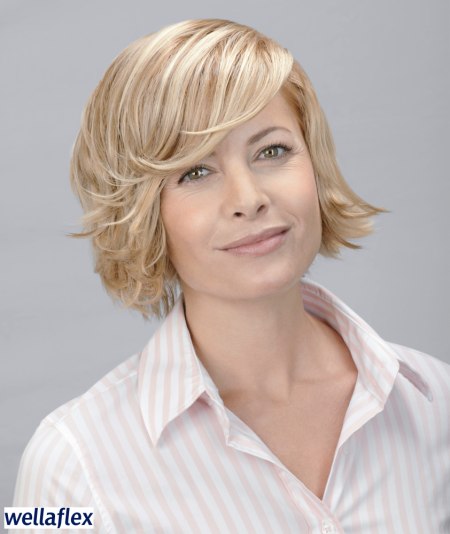 Click to enlarge


Much texture lasting all day - Wellaflex "Form & Finish".

The bob is an ideal cut even for heavier hair. In that case however it should not be too short. To avoid the look appearing too massive, this classic should be loosened up with accents that add motion.

Step 1:
Especially heavier hair needs a lot of hold. To achieve this massage Wellaflex Form & Finish mousse for ultra strong hold into the towel dry hair. Do not use more than the amount of the size of a golf ball, since the hair can appear gluey with the ultra strong level.

Step 2:
The diffuser attachment of the blow drier enables even drying. It also creates a loose structure without at the same time building up too much volume.



Click to enlarge


Step 3:
To give more texture to the bob, roll individual strands from the front areas onto a curling iron. Only work the hair ends with the iron to avoid building up too much volume on top of the head.

Step 4:
Rub an almond size amount of Wellaflex Form & Finish Gel through palms and knead into ends of the hair.

Step 5:
Fixate the look with Wellaflex Form & Finish hair lacquer. Emphasize individual strands.

More Wellaflex Styling Tips