Volume for Fine Hair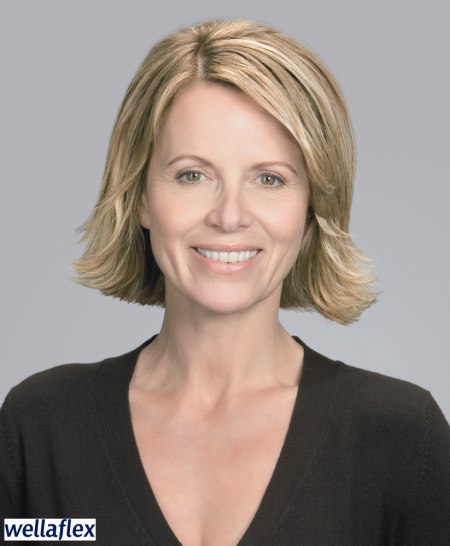 Click to enlarge


Much movement for fine hair - Wellaflex "fine hair".

Chin-length haircuts are ideal for fine hair because this length provides much natural volume to the hair. Soft layers add extra motion. And by using special products together with the right blow drying technique even fine hair receives luxurious volume, that can be worn either sporty or elegant.

Step 1:
Put a golf ball size amount of wellaflex mousse in your hand and pick up portions of it with a comb or brush. Then comb mousse through hair. This way it will be distributed evenly and an overdose is avoided. Especially fine hair can become heavy quickly.

Step 2:
To create much volume at the roots, blow dry hair over a skeleton brush against its direction of growth. It is important that the hair is well dried to let the mousse develop its full effect.



Click to enlarge


Step 3:
For much movement in the style define the ends outward with a flat iron. If you don't have a flat iron you can also use a round brush.

Step 4:
Especially fine hair looses its fullness during the day. To avoid this and to update the look with a modern touch, tease hair lightly at the back of the head. Neatly partition small areas and tease with a styling comb by pushing the combs downwards towards the roots in a slow but strong motion. This way an even result is guaranteed.

Step 5:
When all is done fixate the look with Wellaflex hairspray for fine hair. Make sure to also spray it into the ends to keep the outward flick lasting all day long.

More Wellaflex Styling Tips