Romantic Curls that Bounce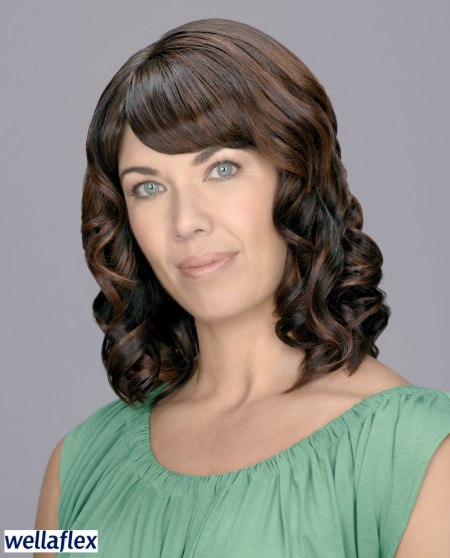 Click to enlarge


Alluring and Feminine - Wellaflex "Curls & Waves".

Curls are still trendy when it comes to feminine and romantic styles. To achieve the perfect curly look the hair should not be too long, because that would make the curls limp too quickly. A few soft layers also make for a natural flow with much volume.

Step 1:
Rub a golfball size amount of Wellaflex "Curls & Waves" through the towel dry hair. That is made easy by putting the mousse on a comb or a brush and distributing it through the hair.

Step 2:
When you have natural curls it is best to blow dry using the diffuser attachment of the blow dryer. The diffuser also does a great job in giving straight hair a light structure.



Click to enlarge


Step 3:
Use your curling iron even if you have natural curls. It can create interesting detail and bring some movement to individual strands. If you do not have a natural curl, make sure to separate the hair well and work from the bottom to the top.

Step 4:
Make the bounce of your curls last and spray some wellaflex Curl & Wave hairspray on them. This spray has a longer drying time than others and gives you enough time to put your curls in order or in shape once it is sprayed on.

More Wellaflex Styling Tips