Chin-Length Bob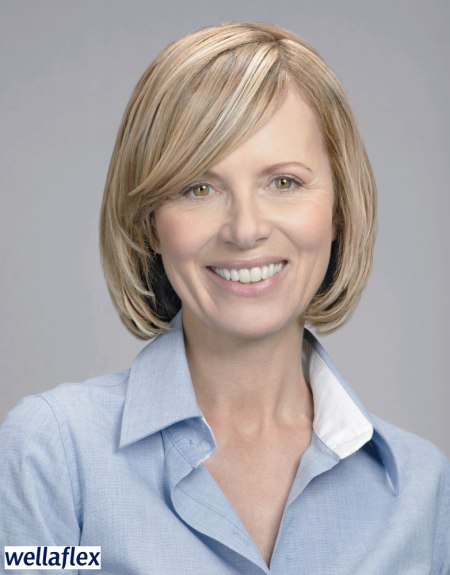 Click to enlarge


Natural Hold for every day - Wellaflex "natural hold".

This variation of the bob proves again that the bob is the ideal haircut for every age. Soft layers in front create a casual flow emphasized even more by the long bangs. This way the chin-length bob looks indeed naturally but never boring.

Step 1:
To create natural volume spray Wellaflex 2-day volume spray into the towel dry hair. This is made easy be leaning the head lightly to the side and spraying from below.

Step 2:
Blow dry hair over a large round brush. For extra volume roll individual sections over the brush at the roots, dry and let cool before removing the brush.



Click to enlarge


Step 3:
For the right momentum roll ends over brush once again, blow dry and let cool off.

Step 4:
In the end spray on some Wellaflex hairspray for a natural hold. The spray distributes best when it is sprayed from about 20cm distance on a lightly tilted head.

More Wellaflex Styling Tips