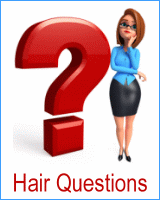 Makeover Game


Makeover game to try on hairstyles, hair colors and makeup. Better than any other makeover games because you can upload your own picture and see what you look like with different styles. Have fun with this game and do numerous makeovers on a picture of yourself and your friends' pictures.



- Sign up for free!
- Computer hairstyle makeover software.
- Over 10,000 haircuts, 50 colors & highlights.
- Online software = no downloads and nothing to install
- Frequent updates: new virtual fashion hairstyles added every month.
- Online hairstyle consultation.
- Online hairstyles search.
- Your own password protected area.
- Print all hairstyles and colours with your picture.
- Email hairstyles to your friends.
- Save hairstyles to your "favourites" folder.