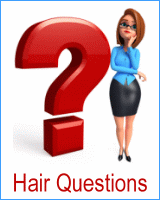 Makeover Studio


Makeover studio to do numerous online makeovers on a picture of yourself. Try on more than 10,000 different hair styles and many different hair colors before you go for a new look! This makeover studio is fun to play with and you might even discover new styles and looks for yourself you could never imagine.



- Sign up for free!
- Computer hairstyle makeover software.
- Over 10,000 haircuts, 50 colors & highlights.
- Online software = no downloads and nothing to install
- Frequent updates: new virtual fashion hairstyles added every month.
- Online hairstyle consultation.
- Online hairstyles search.
- Your own password protected area.
- Print all hairstyles and colours with your picture.
- Email hairstyles to your friends.
- Save hairstyles to your "favourites" folder.