Lina's Hair and Style Makeovers
We selected some interesting episodes of Lina's Hair and Style, a television program aired by Mediaset's LA5. Lina has only one thing on her mind: take care of women's hair and style and make them look beautiful. With her skills, a bit of glamor and the help of her assistant Diego she helps women who wish to go for a full makeover. In the program you will see makeovers that involve hair cutting, but also non-permanent transformations with up-styling.

1. Flapper girl makeover

Today Lina gives a young woman a flapper girl makeover. No hair cutting, but a beautiful vintage updo resembling the real flapper girls of the 1920s. The result is beautiful and the flapper girl look suits this young lady perfectly. The updo also reveals how good she would actually look with short hair.




Click here to watch the video



2. Long to short makeover for curly hair

This young lady's long curly hair doesn't look too bad, but shorter might be better. The stylist cuts her curly locks into a cute chin length style. This is a hair length that suits her perfectly and that accentuates her happy face. Very young and very refreshing! A beautiful dress finishes off her new look.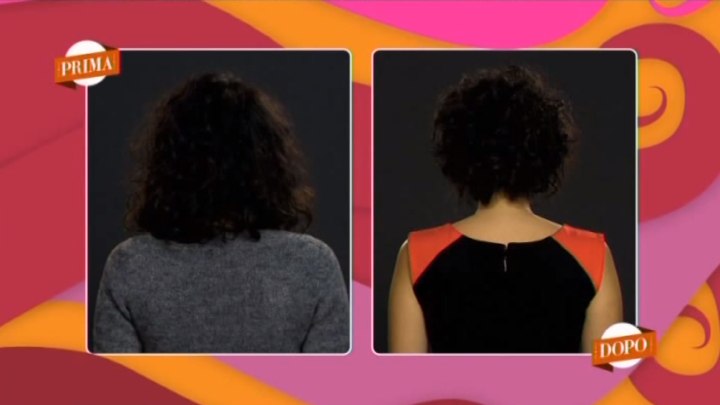 Click here to watch the video

3. Long to shoulder length hair makeover

This transformation illustrates how you can get a completely new look without too drastic cutting. The young woman's long hair is cut into a modern shoulder length style with layers and lots of texture. Her bangs are too heavy and the stylist thins them out and cut them in a slanted line. This hairstyle is very contemporary and it's a perfect choice for her face shape and lifestyle.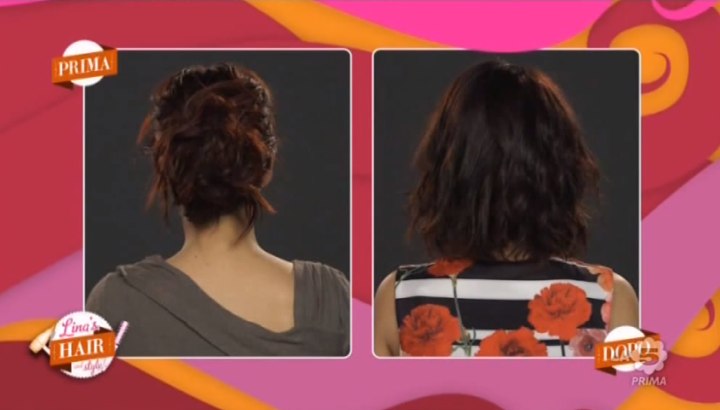 Click here to watch the video

4. Feminine tomboy look with a buzzed nape

We really love this makeover! The young lady already has short hair, thus it is pretty clear that she's not afraid of scissors. First of all the stylist bleaches her hair and the hair clippers come out. Before we realize her nape is buzzed super short. Buzzed napes were a rage among women in the 80s. Lot's of girls and women gave up their long hair and enjoyed the ease and feeling of a clipper cut nape. Getting clippered is fun and you can try it out for yourself if you have the guts. Once the stylist switches on the clippers, there is no way back. One thing is for sure, you won't be able to keep your hands of the cute little hairs in your nape …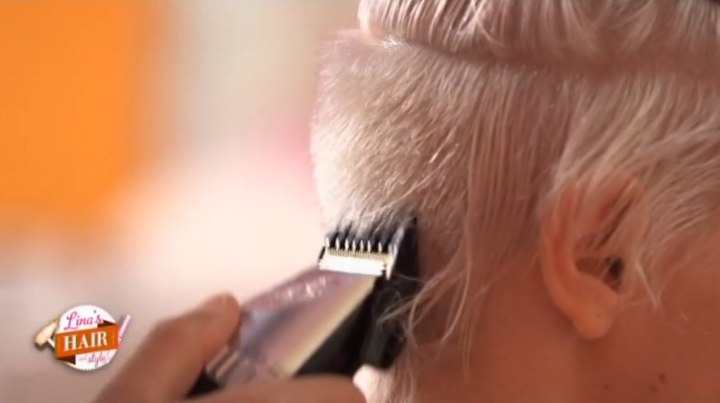 Click here to watch the video

5. Surprise haircut

At the end of the final episode of the season TV presenter Lina jumps in the chair and gets caped for a surprise haircut. Diego doesn't hesitate and chops her long hair off, transforming it into a cute short hairstyle with bare earlobes. This is a great short haircut to show off beautiful earrings! The neck section is nice and short and graduated.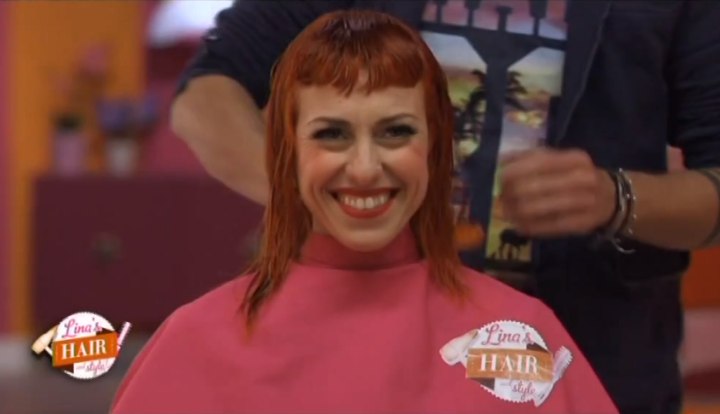 Click here to watch the video
More makeovers