Detto Fatto Hair Makeovers – December 2015
The Italian RAI2 TV show Detto Fatto is very well known for the many beautiful makeovers. Hair, fashion and true Italian stylishness are a perfect mix for beautiful looks! Here are some of the beautiful makeovers featured in December 2015.

December 1st – Two long bob makeovers

Two long bob makeovers in this episode. Two women with long and very long hair are trading their long locks for a modern bob. The fun thing is that after the cut both of them have a hairstyle that looks very similar to the presenter's bob.

The first model's hair is much too long and it doesn't do her any good. Without hesitation she goes from very long to a bob with loose and wavy styling. Just look at how much beter her collared blouse looks after the haircut!

De second lady gets a full makeover she trades her cowl neck sweater, jeans, boots and long hair for a pretty dress with silver polka dots and a beautiful bob. A very elegant look!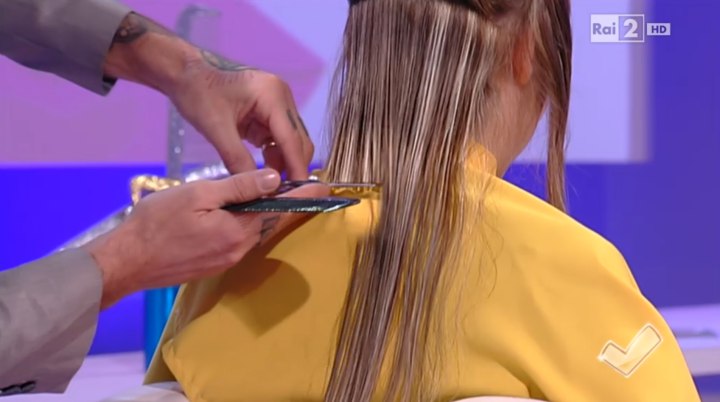 Click here to watch the video



December 4th – Two short haircuts

A small hair cutting contest between Chiara Bonacìna and Gianmarco Russo. The result is lots of hair on the floor and two happy models with a new short hairstyle.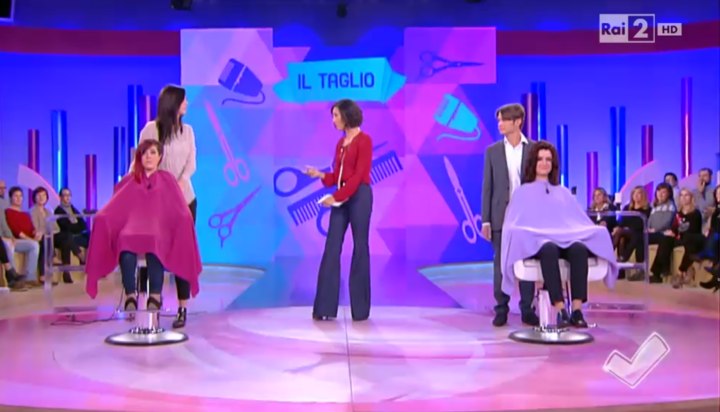 Click here to watch the video

December 22nd – Two fashionable makeovers

Two unique makeovers for women who want to make a fashion statement during the Holidays!

The first lady gets her plain and limp long hair cut into a blunt bob chin length bob. This is a precision cut with slightly arched bangs that look great paired with her heavy frame glasses.

The second lady's hairstyle is an asymmetrical updo with hair color effects. Brown hair with a splash of green at the lower ends.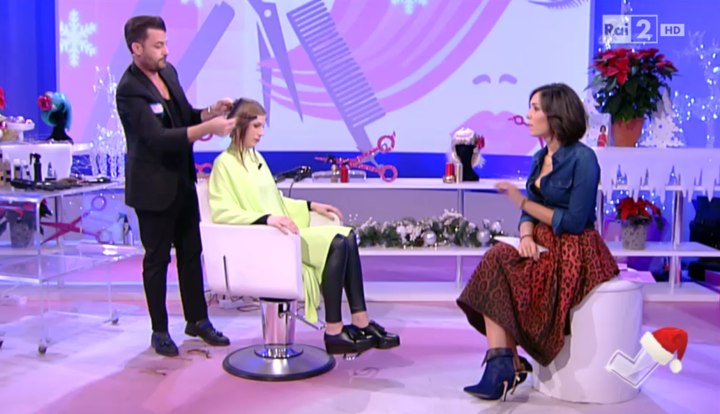 Click here to watch the video

December 31st – A buzzed nape and an elegant look for New Year's Eve

The first makeover of this episode is absolutely stunning and created by Salvo Filetti. A ponytail look with bangs and a buzzed nape! It takes some courage to get the nape of your neck shaved. Some are frightened and others enjoy the feeling of the clippers in their neck.

The second hair transformation is less drastic. A young lady trades her long hair for an elegant shoulder length look with wavy styling. A perfect hairstyle for New Year's Eve and for other special occasions.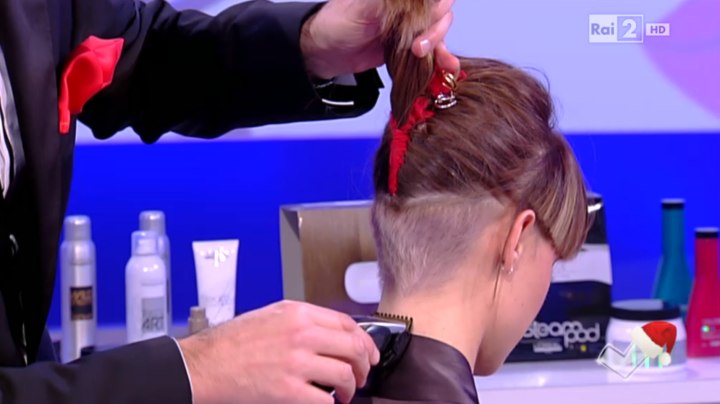 Click here to watch the video
More makeovers