Detto Fatto Hair Makeovers – January 2016
The Italian RAI2 TV show Detto Fatto is very well known for the many beautiful makeovers. Hair, fashion and true Italian stylishness are a perfect mix for beautiful looks! Here are some of the beautiful makeovers featured in January 2016.

January 5th – Red hair and bangs

Two beautiful makeovers in this episode of Detto Fatto. Not too short, but still stunning.

In the first makeover, every day long brown hair was transformed into a shoulder length style with a warm red color. The second makeover is a transformation of already modern long hair into a look with bangs and longer front sections. The shorter back section is very trendy!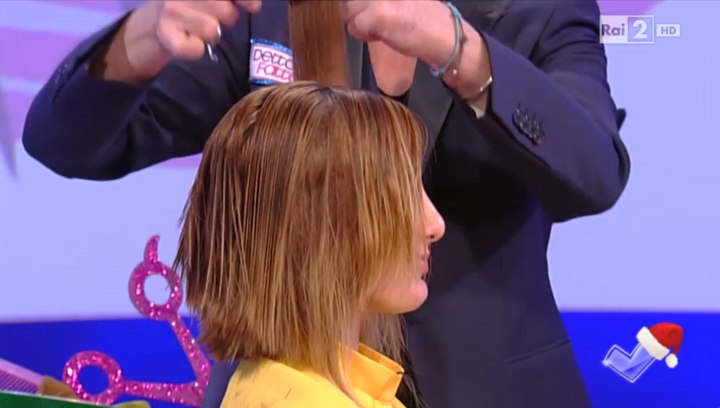 Click here to watch the video



January 8th – Two "less is more" makeovers

Two "less is more" makeovers today. Often you can look much better with less hair. Thus, why would you keep your hair long and deal with all the maintenance involved? Two short hairstyles to illustrate that you don't really need long locks.

In the first transformation the long hair has to go. The new look is a pixie-like bob with side bangs and hair that beautifully caresses the cheeks. This is a great in between style for when you are considering a real pixie. Only a little extra cutting, a little shorter and your are a pixie person!

The second makeover is a transformation from long and high maintenance hair into a short ready-to-wear hairstyle. This is a very attractive haircut that actually makes her look younger!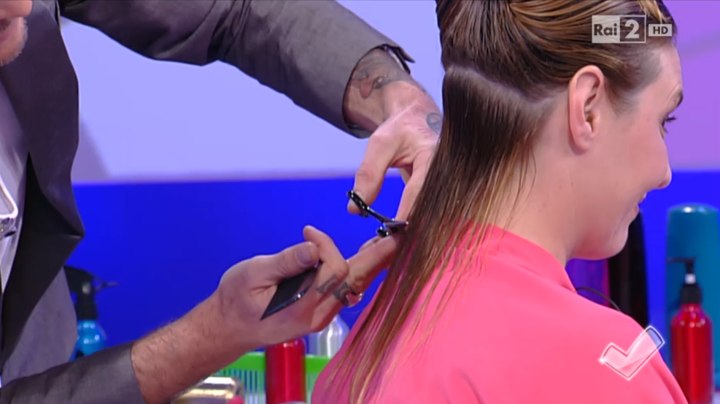 Click here to watch the video

January 13th – Long to short hair makeover and a ponytail donation

Today's first haircut is a transformation of ordinary long hair into an up-to-date shorter than chin length bob. It's almost impossible to recognize this lady with her new look! The very stylish bob cut features side swept bangs and an attractive shorter neck section. The full makeover also involves a beautiful shimmery dress.

The second haircut is a ponytail donation. Hair donations are a lot of fun. You get a new look (sometimes for free!) and you help someone with your hair. It can be scary as well. In the case of this young lady her long hair that has been a part of herself for years is being cut off, held up by the TV presenter and then put in a plastic back. Would you like to donate your own ponytail? It should be at least 17 cm long, not colored and without split ends.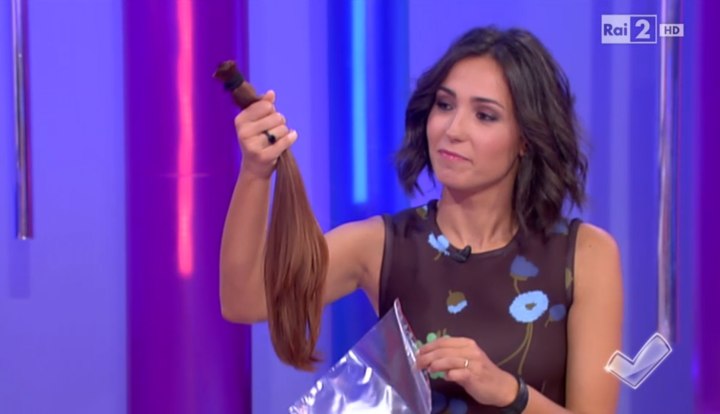 Click here to watch the video

January 18th – Angled haircut and very short hair

The first lady changes her look from already short hair to very short. Her new pixie is super trendy and daring with a buzzed side and nape. Her bangs are slanted. We love the hair color!

The second transformation demonstrates the cutting of a hairstyle for round faces. This is one of these fun hairstyles that trick people because of the angled sides. Seen from the front the hair looks long. The back actually is surprisingly short and revealing the collar of her blouse. Very attractive!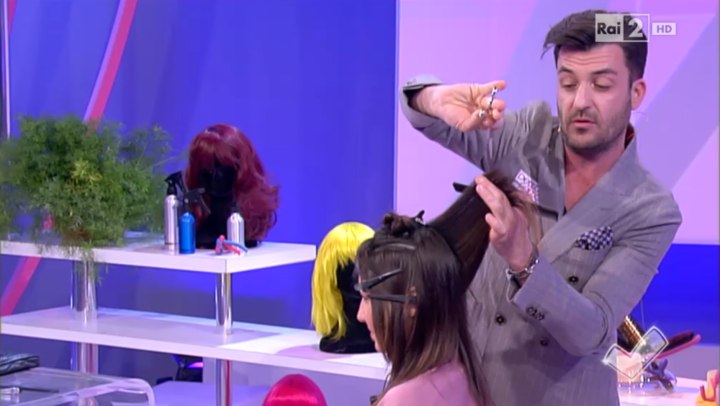 Click here to watch the video

January 21st – Short haircut and bleaching

This is one of the best makeovers ever and the lady undergoing the transformation is extremely surprised, and happy, with her new look. When we see her with her very long brown hair before the cut and bleaching, it's impossible to imagine what she will look like one hour later. What would you look like if you gave your hairdresser carte blanche to do whatever he/she wants with your hair? It might be fun to find out …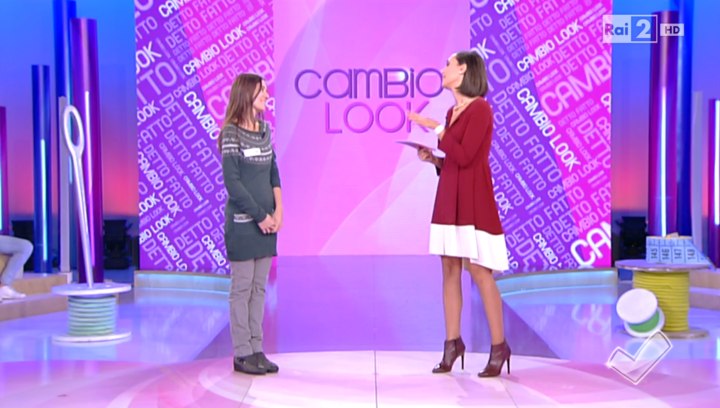 Click here to watch the video
More makeovers