Redken's National Hair Gloss Day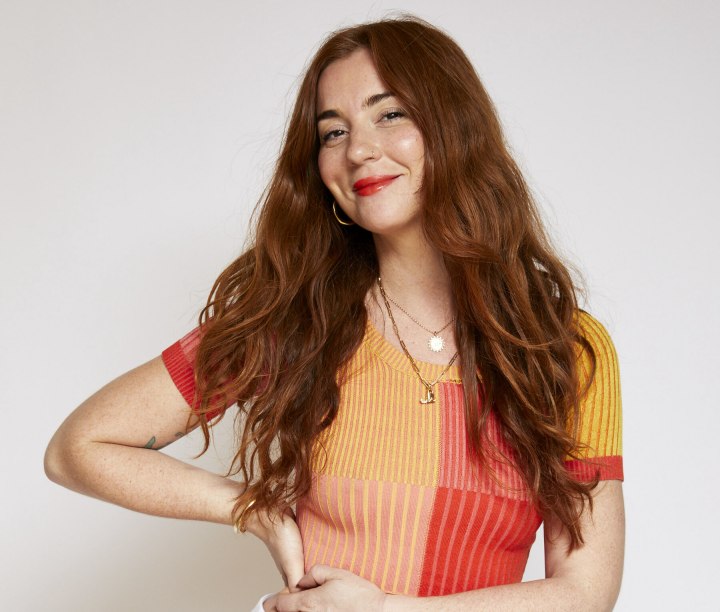 Redken Celebrates Annual National Hair Gloss Day: Forecasting Fall Hair Color Trends with Celebrity Colorist Jenna Perry!

August 3rd marks the second annual Redken National Hair Gloss Day, a festive occasion highlighting the transformative power of the brand's Shades EQ Hair Gloss salon service. Developed by Redken, a pioneering professional haircare and color brand established in 1960, this innovative demi-permanent liquid gloss promises to refresh, condition, tone, and color correct hair in just 20 minutes.

This year, the celebration takes on an even more dazzling hue as Redken teams up with the illustrious Celebrity Hair Colorist, Jenna Perry, renowned for her work with A-list celebrities like Bella Hadid, Karlie Kloss, and Kendall Jenner. The collaboration aims to infuse a fresh, contemporary essence into National Hair Gloss Day, empowering individuals to embrace the latest hair color trends while expressing their distinctive styles.



In Jenna Perry's words, "Redken Shades EQ Gloss is a key tool in my creative palette. The right hair color can transform not just my clients' appearance, but also their confidence and energy, which is why partnering with Redken to celebrate National Hair Gloss Day is so exciting." The Shades EQ Gloss range facilitates the seamless customization of hair color to complement personalities and styles, keeping up with evolving trends and timeless looks, all while enhancing hair's shine and health.

As the beauty trend cycle evolves with real-time updates from influencers and celebrities on social media, the impact on consumers and stylists continues to be significant. In its second year, National Hair Gloss Day embraces this dynamic by leveraging Jenna Perry's expertise to predict the fall hair color trends of 2023.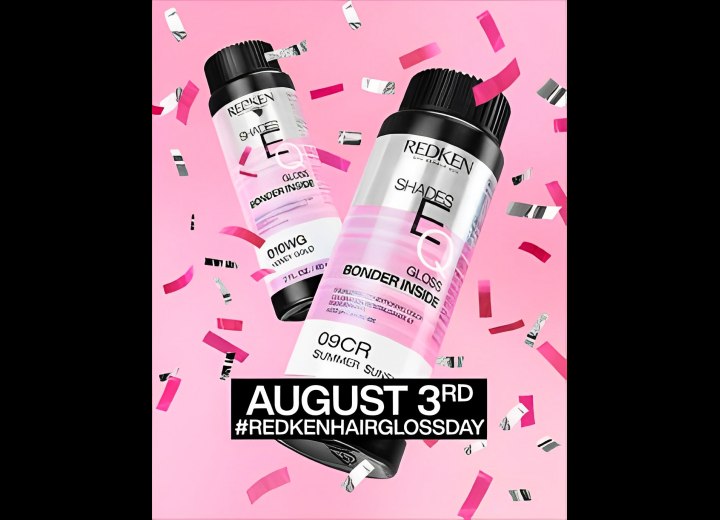 Top 2023 Fall Hair Color Trend Predictions:

1. The Resurgence of Ombre: The elegant ombre hair trend makes a stunning comeback, presenting a modern twist with tipped-out, sun-kissed ends that exude timeless charm.

2. 'Tuscan Leather' for Brunettes: Jenna Perry introduces 'Tuscan Leather,' a captivating brownish-red shade that enriches brunette hair with warm, rich tones, adding depth and a touch of uniqueness for the fall season. Phoebe Tonkin is sporting the new shade.

3. 'Sand Dollar' for Blondes: The new shade 'Sand Dollar,' sported by Lila Moss, strikes a harmonious balance between cool, ashy undertones and warm, golden hues, promising to grace blonde hair with sophistication.

4. 'Cherry Cola Red' for Edgy Auburn: Embrace the edgy 'Cherry Cola Red,' projected to be the auburn sensation on social media this fall.

With the aid of Redken Shades EQ Gloss, professional stylists like Jenna Perry can seamlessly craft these personalized shades to suit each individual's style, enabling them to explore new trends without committing to long-term changes. The demi-permanent nature of this hair color ensures stunning results that last four to six weeks, facilitating effortless experimentation with a fresh look.

National Hair Gloss Day celebrates the versatility and ease of self-expression through hair gloss. For those seeking a new hair color without compromising hair health and shine, the Redken Shades EQ Gloss formulation offers a high-shine finish while conditioning hair for consistently beautiful results. Boasting a range of over 100 shades within the Shades EQ Gloss Family, salon professionals are equipped to create the perfect outcome for anyone wishing to embrace upcoming trends.

For further insights into Redken Shades EQ and to locate a salon near you, visit www.redken.com.

Source: Redken via PR Newswire

See also: More about coloring hair