Czech Hair Makeovers – Proměna
Below are hair makeovers (proměna) featured in the Czech TV program Sama Doma.

1. Long to very short hair makeover

This is a very nice makeover from casual long hair to a fashionable short hairstyle with beautiful elements. The fringe is very long and side swept. The elements that make this pixie haircut so exciting are the very short nape and the asymmetry. On one side of the head the ear is completely covered and on the other side the ear is partly bare.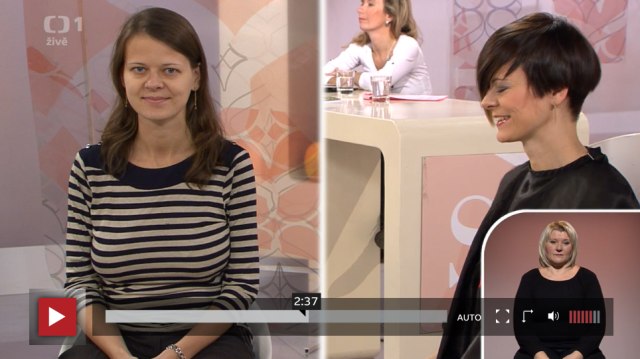 Click here to watch the video



2. Hair makeover that takes years off

Shorter hair is sometimes better and that is often the case when you are a little older. This lady's long hair was cut into a short asymmetrical style with side bangs and curls. The back was graduated to reveal her neck. Look at how much younger she looks with her new hairstyle!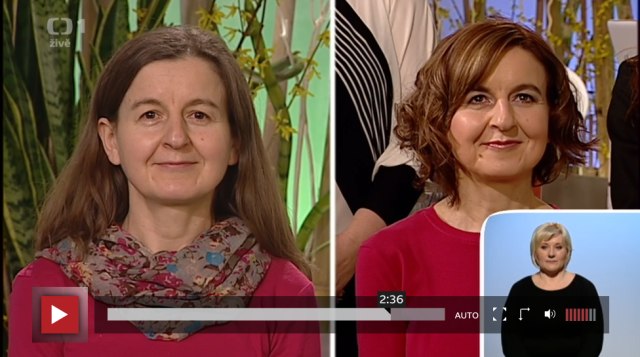 Click here to watch the video

3. Angular bob with an extended side

It takes a little courage to get your hair cut like this, but to hairstyle is super trendy and there are so many things to look at! The basis is an angular bob, but there are exciting asymmetric elements in front and at the back. One side is kept quite a lot longer and the nape section is cut with a slanted cutting line.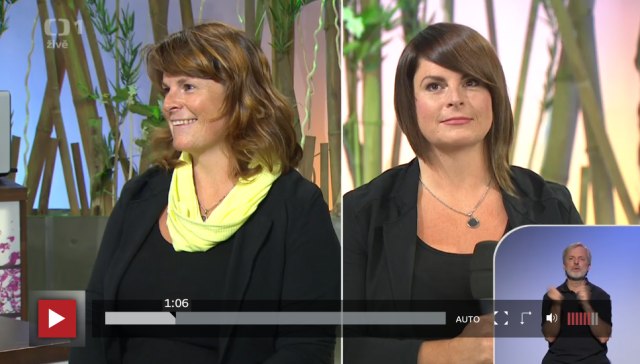 Click here to watch the video

4. Tidy above the collar hairstyle

This is a great makeover from unkempt long hair into a clean and easy to wear short hairstyle. The hair length is well above the collar and the back is graduated for a fresh feel and look. One side is tucked behind the ear and reveals her beautiful earring.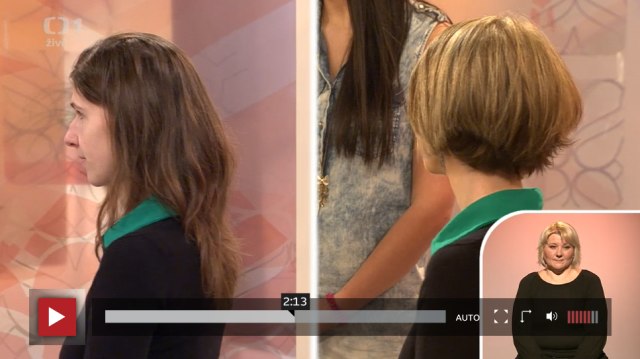 Click here to watch the video

5. Collarbone length angled bob

A beautiful makeover with a small change in hair length. Shoulder length hair was cut into an angled collarbone length bob. The back of the haircut is shorter than the font, and this forms the beautiful angled sides. This is a very contemporary cut for medium length hair!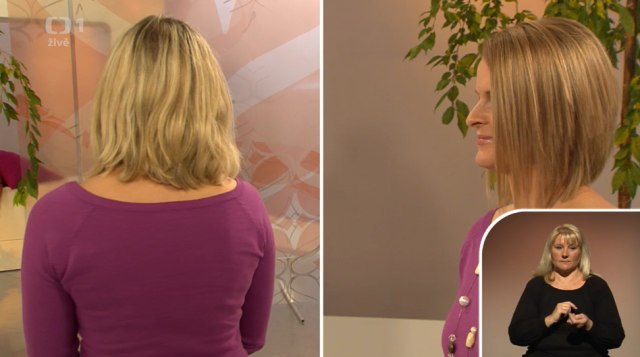 Click here to watch the video
More makeovers