American Crew: Leading the Men's Hair Industry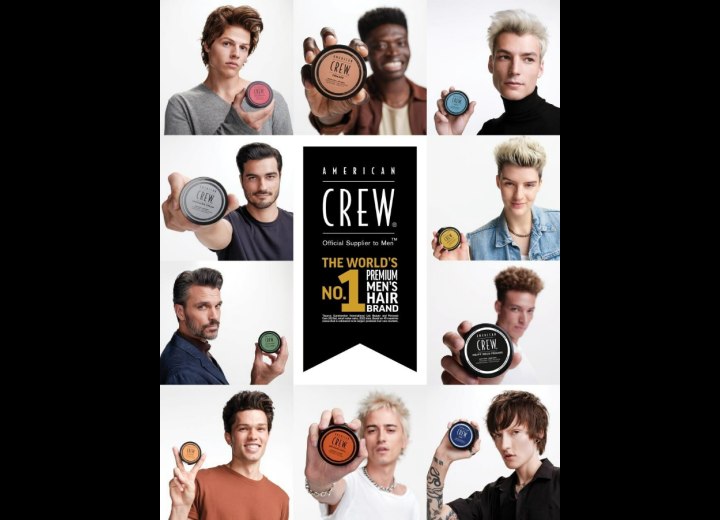 For almost three decades, American Crew® has been a trailblazer in the men's grooming industry. Now, the brand proudly announces its position as the #1 Premium Men's Hair Brand in the World, according to retail sales data from Euromonitor*. This achievement reflects the brand's commitment to providing exceptional products and services to hair professionals and their clients worldwide. With a comprehensive range of grooming products designed to meet the diverse styling needs of men, American Crew has cemented its status as the go-to brand for elevating grooming experiences.

American Crew's rise to the top of the global market is a testament to its unwavering dedication to delivering the highest quality products and services. The brand's innovative spirit and continuous pursuit of excellence have contributed significantly to its success. As a pioneer in the industry, American Crew has played a vital role in the incredible growth of the men's grooming industry over the past three decades. However, the brand's focus remains on the future and how it can continue to evolve and lead the way in the ever-changing landscape of men's grooming.



David Raccuglia, the Founder and Creative Director of American Crew, expresses his enthusiasm for the brand's journey, stating, "It's amazing to have participated in the incredible growth of the men's grooming industry since we started almost 30 years ago, but even more exciting to think about how much it will continue to evolve. What I know for sure is that we intend to keep American Crew at the forefront, by always focusing on the needs of the professionals who have been at the heart of our success."

One of the key factors behind American Crew's success lies in its commitment to serving the barber and stylist community. Mario Aragon, the Senior Vice President of American Crew, acknowledges the team of innovators and their dedication to this community, stating, "I am so proud of our team of innovators and their commitment to serving the barber and stylist community. Our dedication has resulted in a range of premium men's grooming products that cater to all grooming needs, from styling to shaving."

The brand's comprehensive range of products ensures that hair professionals have access to everything they need to provide exceptional services to their clients. From styling gels and pomades to shampoos and shaving creams, American Crew offers a complete grooming solution that meets the diverse needs of men. The brand's commitment to quality is evident in the formulation of its products, which undergo rigorous testing and refinement to ensure optimal performance and customer satisfaction.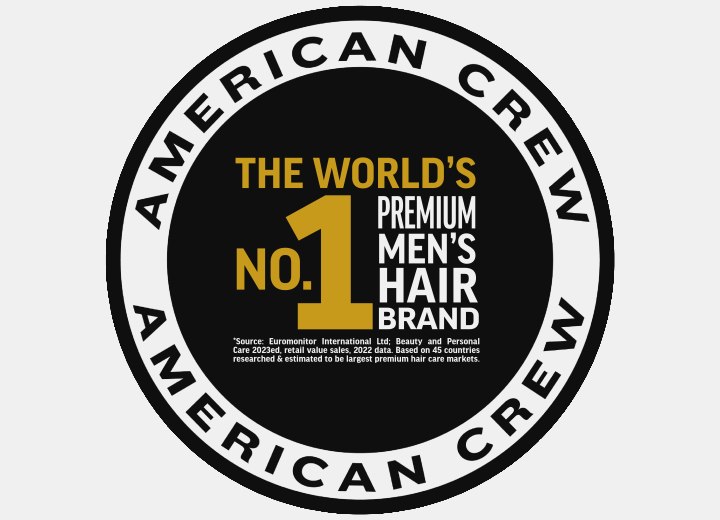 In addition to its exceptional product range, American Crew understands the importance of education and professional development for hairdressers and barbers. The brand recognizes that staying updated with the latest trends, techniques, and product knowledge is crucial for professionals to deliver the best possible service to their clients. Therefore, American Crew invests in educational initiatives, such as workshops and seminars, to empower hair professionals with the skills and knowledge they need to excel in their craft.

American Crew's success would not have been possible without the support of its industry partners and loyal customers. The brand expresses its gratitude to those who have been instrumental in helping it reach this significant milestone. American Crew looks forward to continuing its partnership with hair professionals and providing exceptional products and services that meet their evolving needs.

As the #1 Premium Men's Hair Brand in the World, American Crew sets the standard for innovation, quality, and excellence in the men's grooming industry. With its unwavering commitment to professionals and dedication to continuous improvement, the brand remains at the forefront of the industry. As the grooming landscape evolves, American Crew stands ready to launch world-class innovation, services, and education to maintain its leadership position and support the success of hair professionals around the globe.

*Euromonitor International Ltd; Beauty and Personal Care 2023ed, retail value sales, 2022 data. Based on 45 countries researched & estimated to be largest premium hair care markets.

News source: American Crew via PR Newswire

See also: Men's hair and hairstyles