Layered Haircut for Girls How To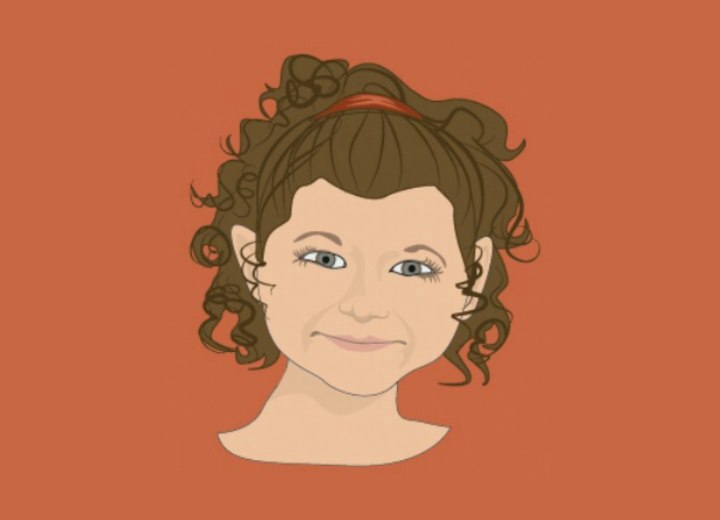 This is the classic little girls' haircut for those with curly or wavy hair. The specific length is variable, but the overall shape and style is pretty standard.



The greatest benefit of this cut is that the hair remains versatile. It can be pulled back into a ponytail, twisted into a bun, or other upstyle, or simply brushed out and allowed to flow freely.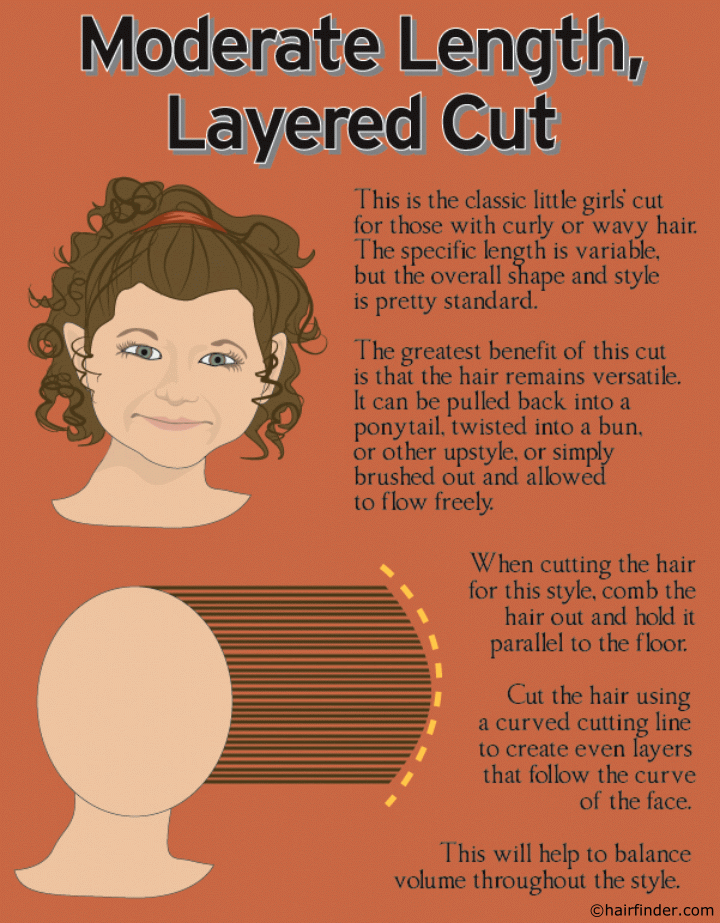 When cutting the hair for this style, comb the hair out and hold it parallel to the floor.

Cut the hair using a curved cutting line to create even layers that follow the curve of the face. This will help to balance volume throughout the style.

See also:

More Hairstyles for Little Girls

Classic haircut for little girls