Mullet Haircut for Boys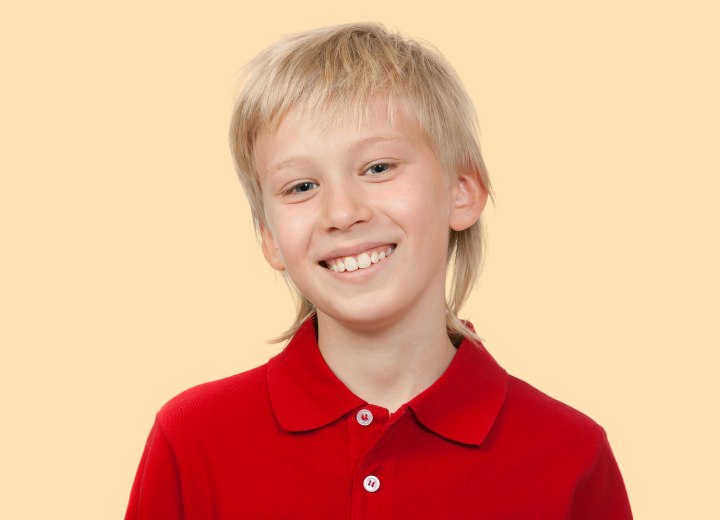 It is back. You thought it would never happen, but your son might just go for a mullet inspired look and wear it with confidence.



The new mullets are a bit toned down compared to some of their rather adventurous predecessors, but the main elements with a short front and long back are of course still there.

Here the hair was textured throughout, layers keep things light and easy to care for.

The longer strands in the back barely touch his shoulders and are a fun element that makes this look stand out among all the less exciting practical short haircuts.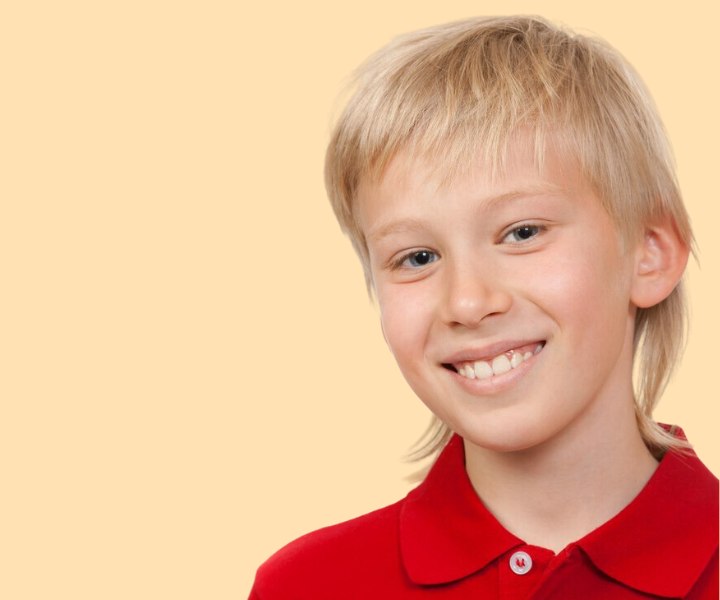 Photos: Ruslan Kudrin/Shutterstock

See also:

More hairstyles for young boys

How to cut a mullet

Boys' haircut with hair strands in the neck