Very Short Haircut for Boys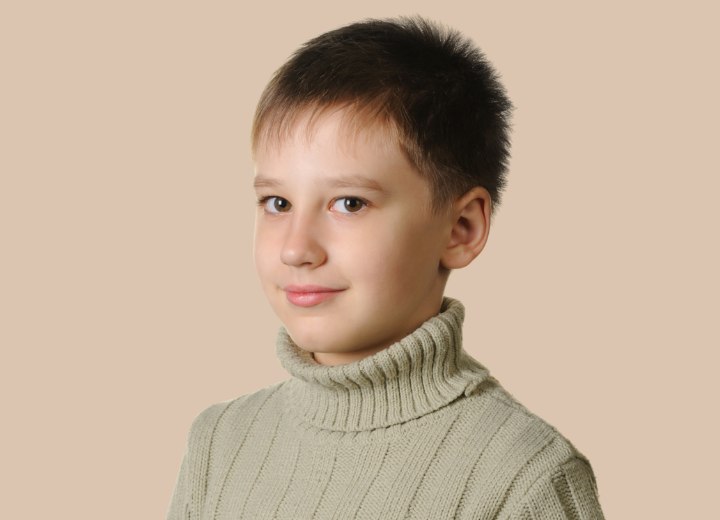 Everyone might want to touch his head with this clipped short, velvety soft haircut. The main body of hair is cut so short that it stands up all by itself, but not as short as a military buzz.



Two design elements make this look modern and give him a clear edge over his classmates.

A small portion on the side was clipped very close to the scalp and his forehead becomes a focus with the fun longer strands that are thin and textured.




Photos: Galushko Sergey/Shutterstock

See also:

More hairstyles for young boys

How to cut a classic boys' haircut

Clipper cutting for men's and boy's standard haircuts