Aqua Trends for Long Hair
Wellaflex Styling Expert Sascha Breuer shows natural flowing trend styles and gives us the best pro tips for perfectly hydrated hair.

The hairstyling trends of the season are strongly influenced by the element of water, so knows the London based top stylist Sascha Breuer. "The catwalks of the great fashion cities will show softly flowing curls and soft water waves that match the flowing fabrics and glowing aqua colors. Natural looks are also high in demand with celebrities," says the wellaflex styling expert.



"The new aqua styles are especially great for long hair, because they emphasize the natural beauty of the hair and make the look appear fresh and lively," states Sascha Breuer. The star stylist shows exclusively for wellaflex how smooth curls and shiny water waves can easily be styled at home.

Look 1: Smooth Curls full of Live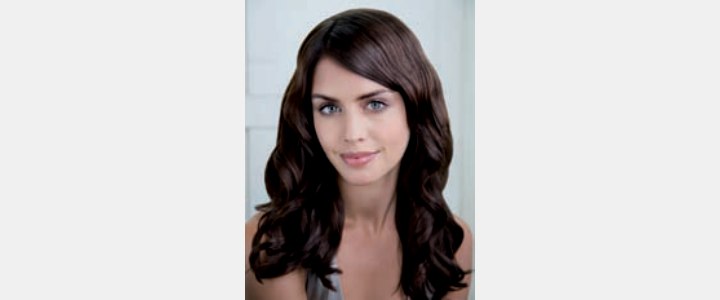 Curls are the dream of many women because they make every hairstyle full of motion and infused with a soft feminine touch. Matching the popular water trend the curls are worn less "set" as in previous years but they fall loosely and naturally, full of shine and vigor.

Step 1: Always work a mousse or blow drying lotion through the hair before blow drying to get smooth and shiny curls. A true do-it-all for protection, hold and care is wellaflex Hydro Style mousse with Hydroaktiv Complex. It provides the hair with moisture, protects it from the heat of the dryer and loss of moisture while giving it natural volume and flexible hold.

Just take a golf ball sized amount into the hand, pick it up with a wide toothed comb and rake through towel dry hair in sections. This way the hair is perfectly prepared for styling.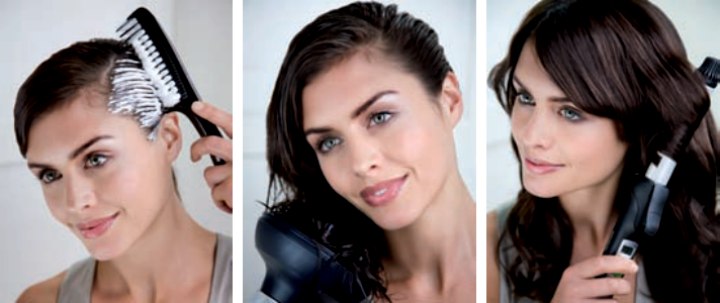 Step 2: To dry the hair gently use the diffuser attachment to your blow dryer. It preserves the moisture content of the hair and gives it a light and fluffy texture.

Step 3: Use a medium large curling iron to create naturally flowing curls. Start in the lower sections and work your way up to the crown one strand after the other. The curls are then carefully raked through with a wide toothed comb and fixated using wellaflex Hydro Style hairspray. This way the look stays perfect all day long and the hair is protected from UV rays together with a long lasting hydration.

Look 2: Flowing Water Waves with Glowing Shine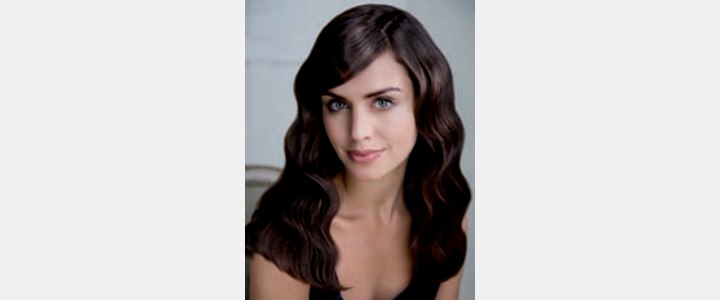 Flowing water waves not only match well with the current aqua trend, they also give the hair an elegant, feminine look. Predisposition for this style is healthy hair and the right hydration. This is the only way to bring out the rich shine that is essential to this look.

Step 1: To provide long lasting hydration, spray wellaflex Hydro Style into the towel dry hair by sections. It is easy to distribute and dependably protects the hair from the dryer's heat and UV rays. Besides the Hydro Style blow drying spray is ideal to freshen up the hair or to give it an extra kick of moisture. Just spray over hair evenly and scrunch lightly with your hands – a real secret tip to get intense hydration and a look as if freshly styled.

Next Page