Hair Extensions Buying Guide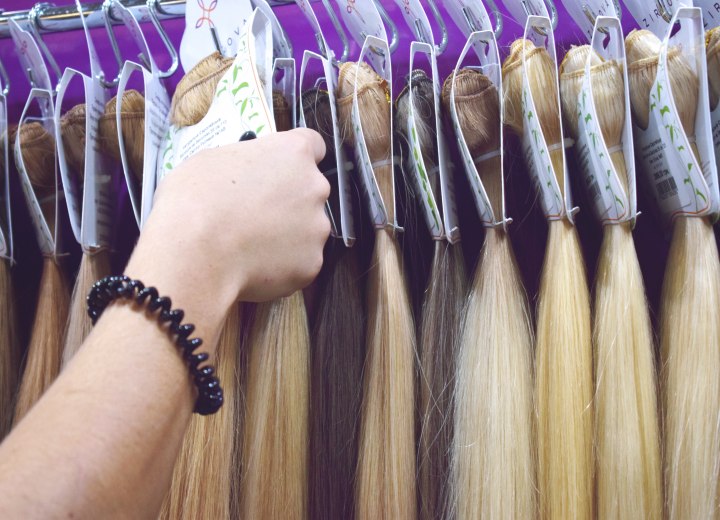 Hair extensions are used to give length and body to existing hair. Extensions come in many colors and hair types to fit almost everyone who wishes to have longer hair without the wait. Human hair grows about 0.5 inch a month.

Hair extensions are not permanent, though good quality hair in an extension can be reused if it has been well-cared for. The typical application may last two to six months, depending on the rate of the natural hair growth.

Hair extensions can be applied by a professional or at home, depending on the type and technique.



Strand-by-strand: The strand-by-strand method of hair extension application is used in a salon setting. The hair is applied to individual strands of natural hair or tiny sections. This method is time-consuming, but gives very natural-looking results. One or more technicians may be required to apply the hair extensions.

The strand-by-strand technique uses several different bonding methods: polymers (glue), heat bonding, weaving, and metal clamps. There are a few brands that claim to last up to a year, Donna Bella is one of these and is well respected by salons throughout the US.

Weft Extensions: This type of extension is a strip or "track" of hair woven together at the top. The strands flow freely from the top of the weft and are woven or sewn into the natural hair by a professional. Wefts are not usually bonded to the hair with glue.

Clip-in Extensions: The easiest of all hair extensions to use are clip-in extensions. They can be used at home and purchased for much less than salon extensions. The hair used to create the clip-in extensions can be of high or low quality, depending on the manufacturer. They come in a variety of colors, from natural to fantasy colors. Clip-ins are easily placed into the hair anytime the wearer would like to add length or body.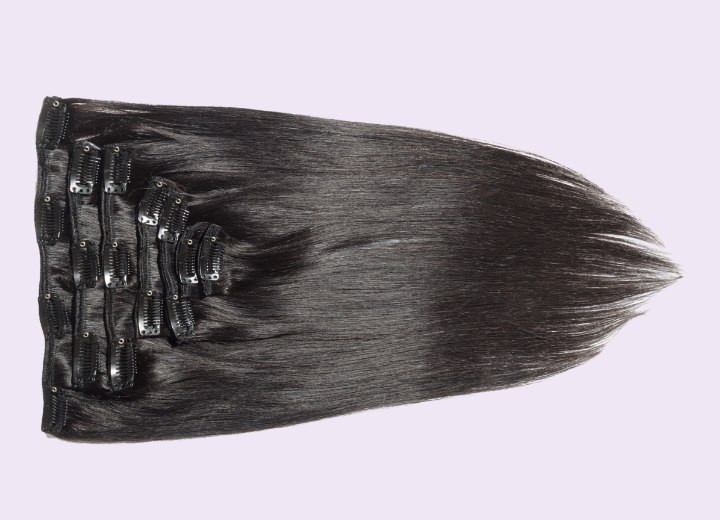 When choosing a hair extension method, it is important to know what type of bond will be used. Some extension techniques use strong adhesives that can be harmful to the natural hair. Heat bonding can be damaging at high temperatures. Many high-quality salons use low-heat bonding or cold fusion to avoid damaging the natural hair.

Clamps and weave in extensions do not damage the hair unless applied with too much force. A well-trained stylist will apply the hair in a manner that does not stress the scalp or hair shaft.

Extensions that are not clipped in should be removed when they become loose. Extensions applied at a salon should be removed by a professional to avoid breaking, pulling out, or otherwise damaging the natural hair shaft. When caring for hair extensions, a special routine is typically not necessary. This means that the shampoo you have at home is fine to use in most cases.

Hair extensions can be styled the same as the hair they are applied to. Blow-drying, curling, and flat-ironing will not damage the bonds. Normally, these are integrated at or near the scalp. Care should be taken not to use heat styling tools too close to the scalp - this can injure the skin and damage some glue or metal tube bonds if held in place for a prolonged period of time.


See also:

Hair extensions Q&A

Get hair extensions

How to take care of hair extensions