Famous Hair Accessories (2)
Previous Page

"I designed a hanger to hold clothing matched with accessories that came with instructions on how to make four or five outfits out of the things held by the hanger. With my surge machine I made matching placemats and napkins for football, soccer and baseball teams".

While she didn't consider herself a fashionista in the traditional sense, she remembers "I certainly had my own strange sense of fashion. While other kids were wearing sloppy, grungy clothes in Seattle, I made my own clothes, many of them in batik, macramé, crocheted or knitted. And I had 20 different hats!"

She's still not a heavy shopper, but prefers spicing up classics with accessories- "they make your clothing trendy", she notes. She funded and reinvested in TopsyTail™ herself. The inspiration for the product design came from a circular knitting needle, which she one day discovered she could create hairstyles with. She gave it an ergonomic handle shaped like a toothbrush, and chose the color red because "you will always see it in a drawer".

She still uses her TopsyTail™ daily to create dozens of different hairdos. Life after TopsyTail™ wasn't perfect- "hair jewelry for the TopsyTail™, the Bowrette and the Halo Hat all broke even but were essentially failures", she laments.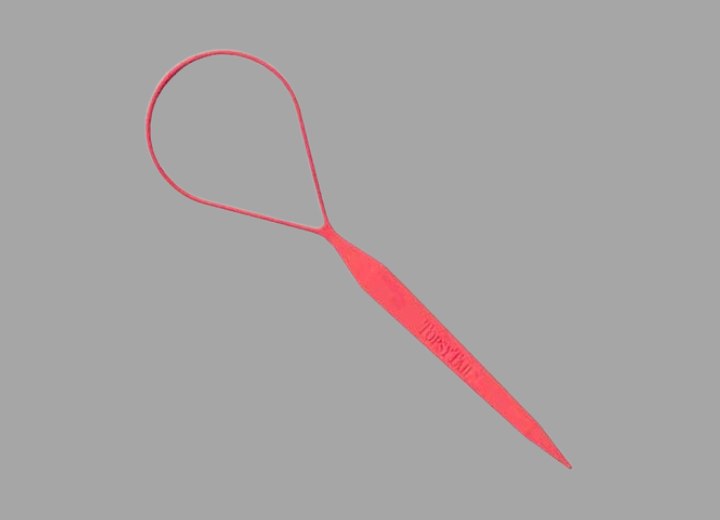 She reminds inventors that "95% of the game is showing up! I research and test carefully, then I go for it. Most people give up. I suggest not to over think, when you believe in it, stick with it. Assume that you will have to be responsible for everything yourself".

The only thing she would have done differently with TopsyTail™ is being more on guard about "knock-offs" and suing the retailers who carried them as opposed to the manufacturers, because retailers would have removed the copies from the stores fast.

Ever the entrepreneur, had she not developed TopsyTail™, she would have done exactly what she's doing now- developing and running an online business, in this case, herroom.com, one of the first sites for women's intimate apparel. She selected intimate apparel because it is something everyone needs, creates a lot of reorders and can't become obsolete.

Whirl-a-Style™- 1994 to present. By 1997 selling 20,000 units a month to Claire's Boutiques.

Lois Sonstegard, inventor of the Whirl-a-Bun™/Whirl-a-Style™(makes buns and up-dos by wrapping hair with a snap-lock feature) had a PhD in hospital finance and management, and was content working in the healthcare business- until her son was born with a severe disability that would require her to have more time at home to help him.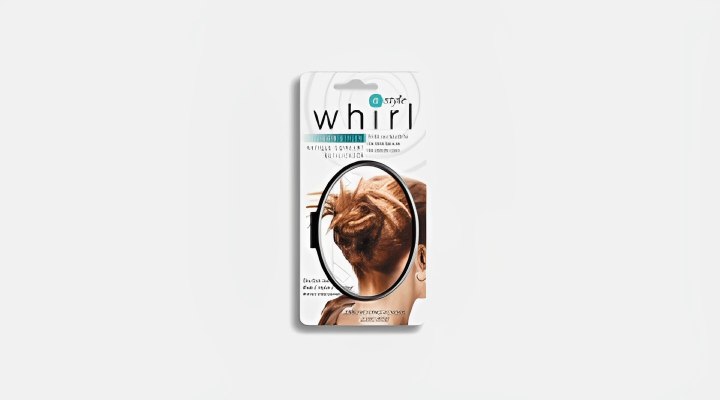 She moved into the bed and bath business, designing for major department stores. She never had intentions of getting into the hair business- "the idea I developed just happened to work for hair".

Randomly, she was leaving a factory with too much stuff to carry (scraps that her environmental consciousness would not allow her to throw away), and was handed a plastic handle, when the revelation came- "creating handles to carry the bags of stuff was no different than managing hair and organizing it in a fashionable way. With that thought, I was off and running".

Although she wanted to be a nurse as a kid, she "understood fashion early, out of necessity. By age 12 I was over 6 feet tall and had outgrown ready to wear clothing, so I began sewing my own clothes. That led me to making my own fashion and designs. From that I think there grows an interest in how you put yourself together and hair becomes a natural part of that."

Next Page