"La Coupe Boule" by Massato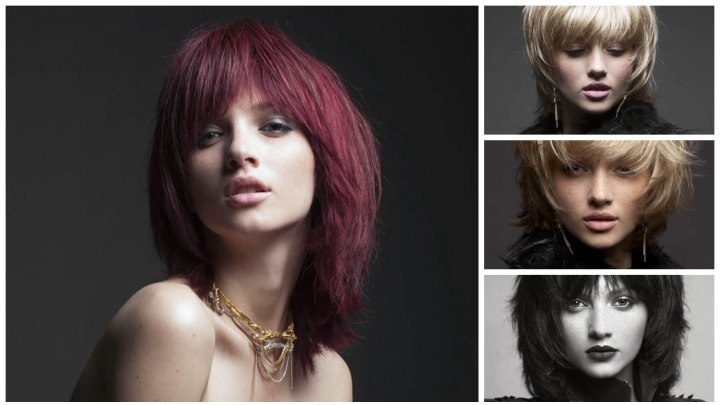 Massato invites us to become fashion victims and we just might follow that call. It is easy to fall for this beautiful collection of redefined round cuts. The featured round haircuts are irresistible with their their great shapes and allure.

Layers are fine tuned to generate the shape which is full of airy movement, lightness and a fresh, modern approach. Feathered textures are paired with strong colors to enhance the aura of each hairstyle and bring out its true character. Feminine, playful but determined and proud. Hair brought to its full potential.


Bowl Cut Revisited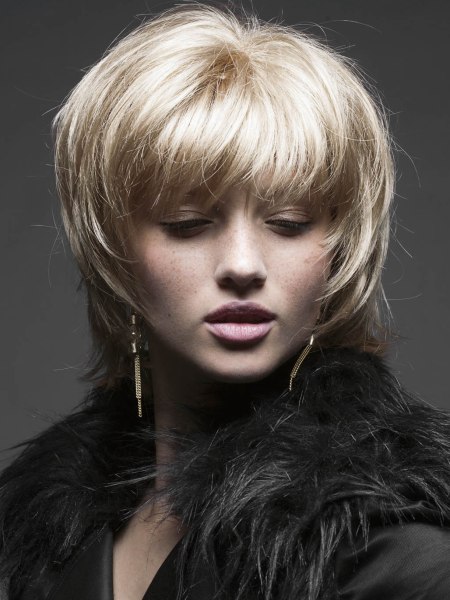 A new vision for the classic bowl cut revolutionized the concept and turned the often dense and monotonous neck length hairstyle into a visual feast, which is very flattering to most all face shapes and types. A little on the wild side, this romantic version frames the face with long, finely textured tips that reach in from the sides.

A thick fringe and extra volume on the roots on the crown complete the pretty picture. Volumizing mousse is the styling product of choice. Her color is a sensuous blonde between golden and platinum.


Windblown Bowl Cut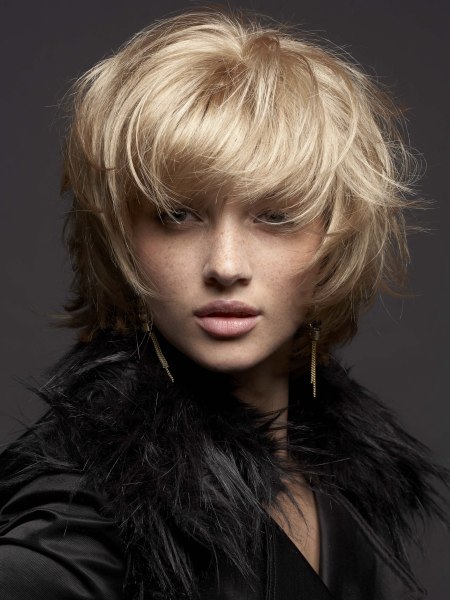 This ravishing look is based on the same cut as the previous hairstyle but has a more intense styling with much movement from the back to the front. The ruffled texture is just made for seduction.

Check out how similar the texture of her hair is to the feather boa. This comes from all of the separated strands with their curved shapes. A little wax can help to make them stand out and it also adds additional shine.


Berry Colored Glamour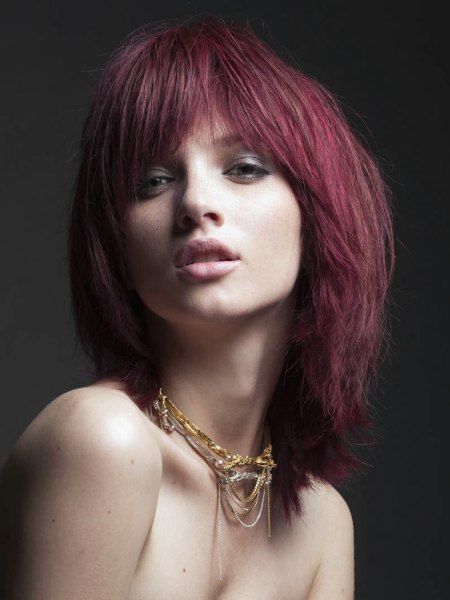 The layers are so fine that one cannot even count them. Softness all over and especially around the edges is balanced by a bold and loud color. A succulent berry purple gives the long bowl cut a flavor of its own and this spells edginess.

Touching the shoulders this is the longest hairstyle in the collection and also the most expressive.


Black and Pure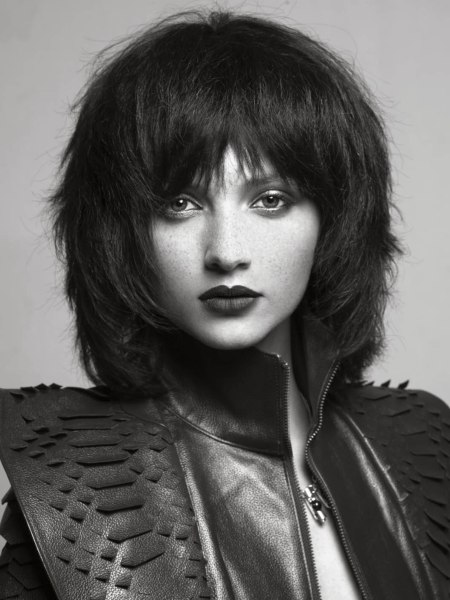 If this hairstyle seems familiar, you are not alone. KISS comes to mind and even with less make-up it is still the hair that rocks the world. Her super fine layered haircut surrounds her face with delicate strands of feathered softness.

Full volume comes with much lightness and a carefree soul. The front is gently curved into the face from the sides and topped by a textured fringe with a loose styling. Black leather and black hair stand for power and passion. World beware.

Hairstyles: Massato