Pale Fire by Gemma Johnston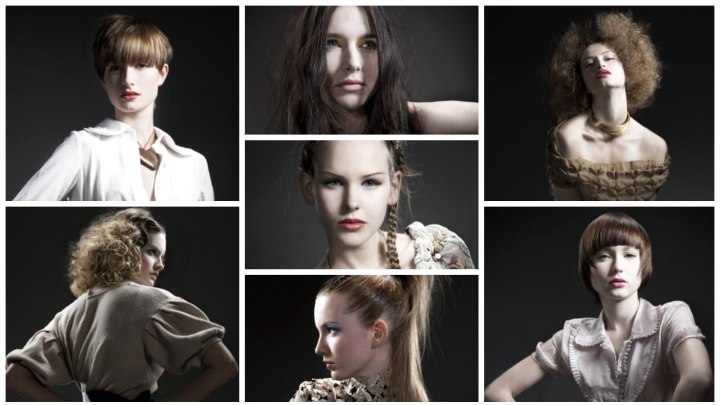 Gemma Johnston created much more than a new collection of hairstyles. Her approach to the artistic medium of hair takes a postmodern turn with a series of eclectic and ethereal styles.

All lengths of hair found new expression under her skilled hands. The textures are straight, curled, braided and teased. Each makes a strong statement and all styles show their natural inspiration.



Even flows, organic lines and the muted colors of a moonlit night spread their magic in an unpretentious but classy and unforgettable way that touches the admirer very deep inside.


Romantic Boyish Haircut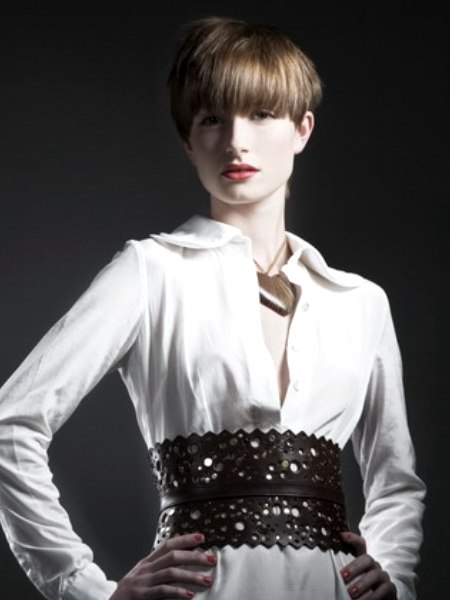 Boyish haircuts have been in style for decades and come in many variations. A great choice for fashionable women who want to keep things light and low maintenance while looking great and trendy.

This version stands out with its rounded and tapered cutting line, a few strands gone asymmetrical on the crown and the delightful color work that brings in the luster in shades from nutmeg to golden blond.


Artsy Ruffles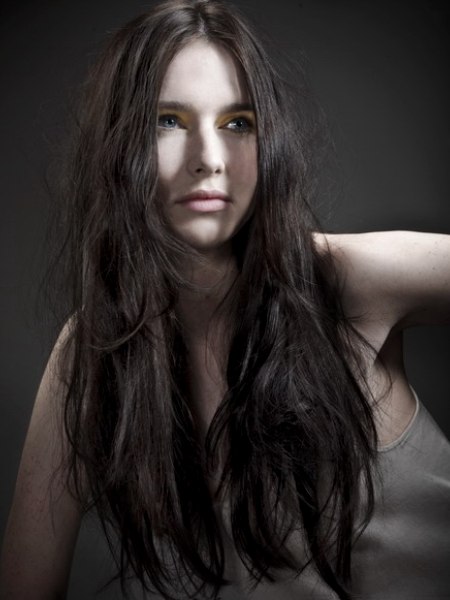 Long hair does not have to hang straight down. Mess it up a bit, but in an artful way. Gemma Johnston got creative with this extra long, center parted style and took it from hippy to a sensual urban Boho style by gently teasing the ends, ruffling and kneading them.

Nothing is coincidental with this modern fairy look. The dark chocolate color keeps it earthy.


Ponytail Phantasy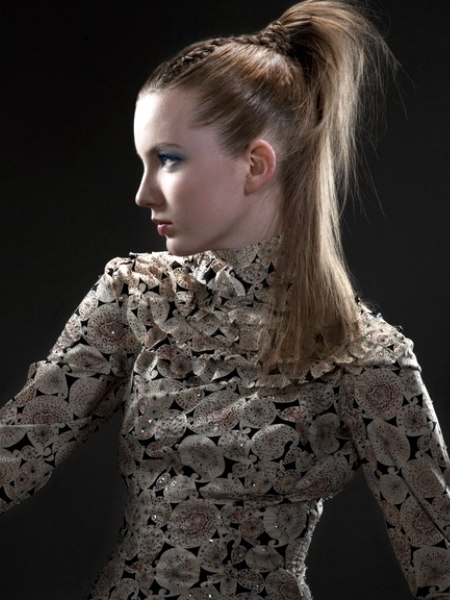 With the right treatment a simple ponytail can be turned into a stunning fashion statement. Fit for a glamorous appearance this style is held together with a braided strand of own hair that begins at the forehead and snakes its way to the back as a tight, French braid.

All hair from front and sides together with about half of the back hair are gathered and with the rest of the hair falling around the shoulders an amazing amount of volume is created.


Tapered Bob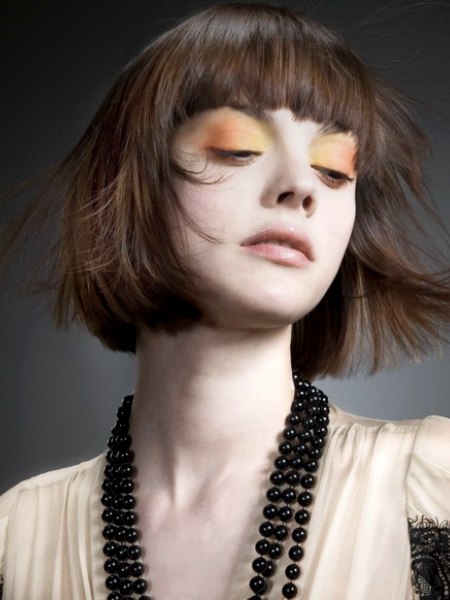 Young and timelessly stylish. Perfect for all occasions and surviving all trends without blemish. You can never go wrong with a perfectly cut bob. In this chin long version the special element is a light tapering and a rounded transition from the blunt bangs to the sides.

The shape lets the volume distribute evenly and with a light and airy styling the spice colored coif is a must have for any season.


French Braid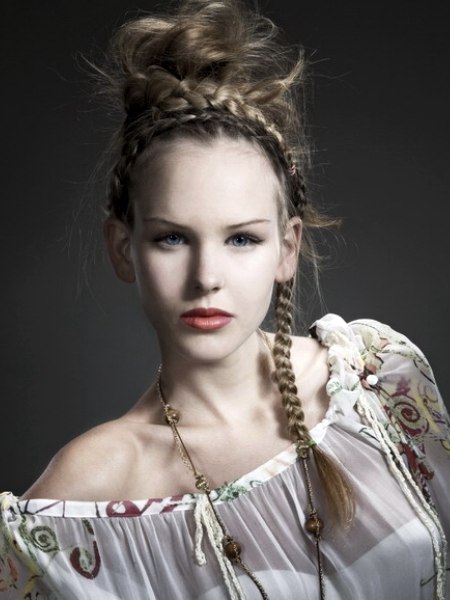 Peasant look goes high fashion in this multi-dimensional creation. The elaborate updo was designed with textures ranging from tight to open that are displayed by a dense French braid framing the upper part of the face, then a softer weaving that transitions to a loose and casual top part.

One long braid smoothly falls on one side giving this extravagant look a stylish asymmetrical touch


Afro Cut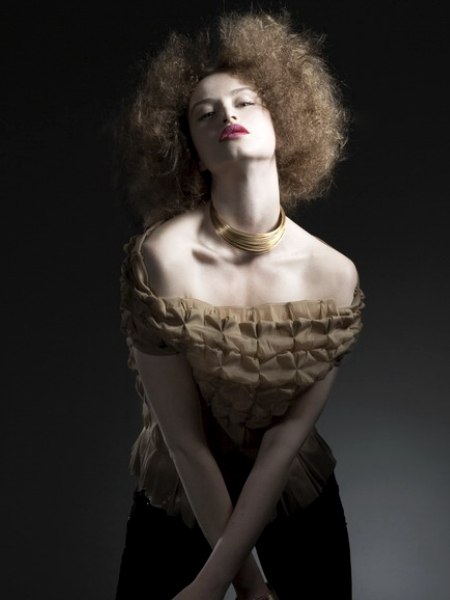 This golden afro will reflect the moonlight in iridescent beauty. Enthralling and seductive by nature big hair like this will leave its impact. Cut to perfect roundness with a center part and a delightfully frizzy inner life of thousands of crimps and miniature curls together this look takes some effort but is all worth the while.


Short Hair with Pointed Strands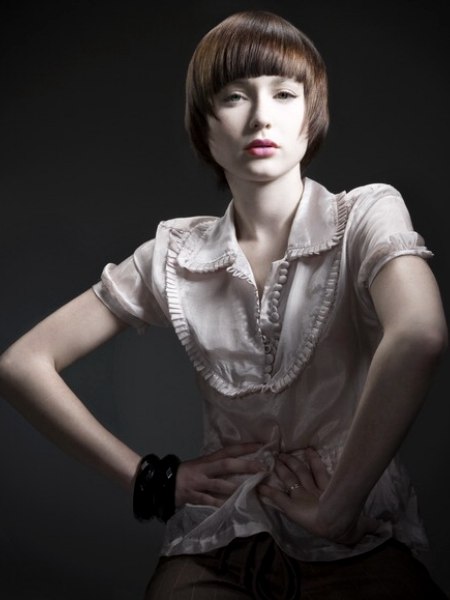 Artists know about the power of a simple line. The intensity of this short hairstyle lies in the cutting line of the bangs that starts with a sharp angle above the left temple and eases across the forehead slightly diagonal to smoothly transition to the right side in a rounded tapered motion.

The sides gently caress the face with a few pointed strands. A velvety brown with tones of gold and a musky cigar brown sets the mood.


Full Bodied Hairstyle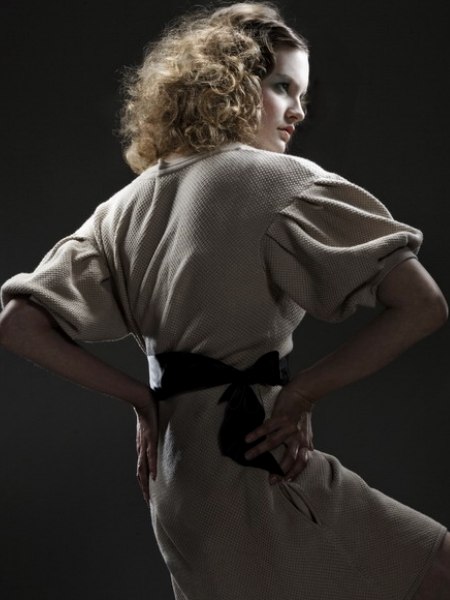 Influences from the past come together to shape this romantic full bodied hairstyle. Large curls, some more defined than others create opulent volume along the sides and in the back while the top portion is gently shaped by large finger waves. The perfect look for an evening filled with candlelight and Mozart.

Hair: Gemma Johnston @ Angels, Aberdeen
Make-up: Cheryl Phelps-Gardiner
Photography: David Goldman