Jean Vallon AW 08-09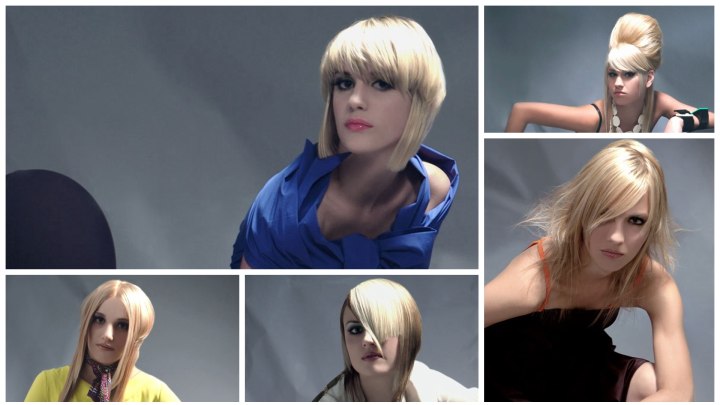 As if holding a paint brush, Jean Vallon displays an artistic touch with hairstyles directed in slanted lines and combinations of straight edging and billows of poof directed for volume.

There is the delight of inflated elevation with straight hyperbolic statements of hair that slide down, angle or appear in wisps of celestial spray.


Eccentric Hairstyle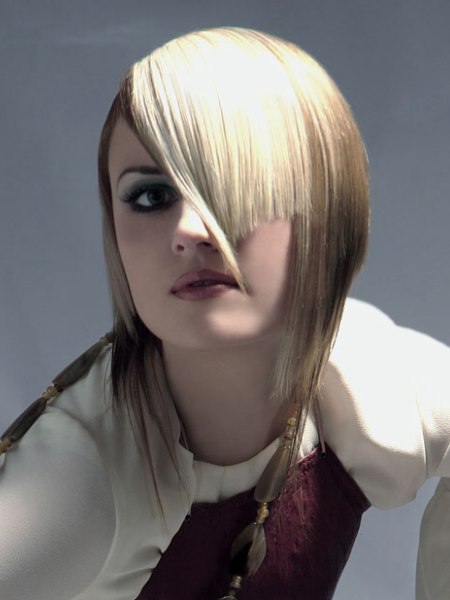 A cast of fine shadows against the model's blonde hair cannot be mistaken on this eccentric hairstyle. A sleek straight cut edged over the cheekbone to cover one eye with one long rebellious strand tipping the end of her mouth.

The textured sides/back has been connected with a long series of beads delivering a formal, yet earthy native appeal.


Two Haircuts Combined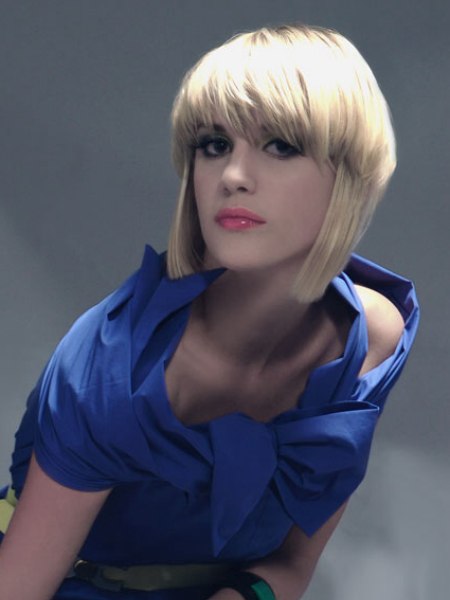 Jean Vallon brings a fervor of excitement with his two haircuts combined into one. The top cap is cropped into heavy layers around the bangs that piece over her brows and into the eyes.

The rest of the mound is captured in long slats with a few textures on the ends. The bob is closely clipped around the base of the nape and cuffed about midway on the neckline.


Clean Lines for Blonde Hair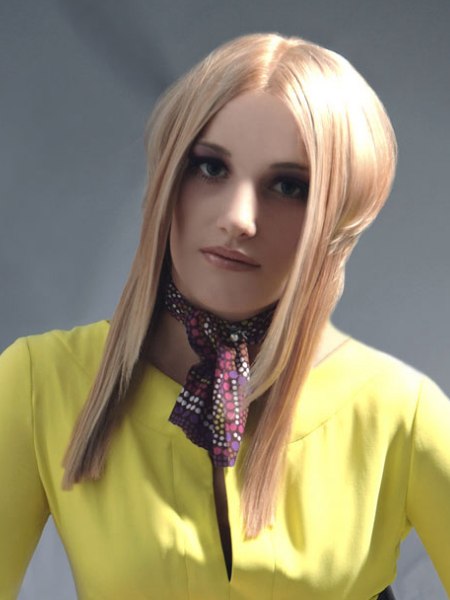 True passion can be caught in a stroke of talent when we observe the long clean lines of beige blonde hair. Divided in the middle, the hair is laced with layers in the back and blown towards the front on each side integrating with the smooth like taffy strips that plunge below her shoulders.

There are shorter bands of hair closest to her eyes that frame her face and that are nestled in with the rest of the hair.


Blonde Hair with Layers


Glossy light tones of long blonde hair bring a spot of sunshine to the wispy threads of layers that are scattered about against the grey background. The savvy side part directs the top over one eye to hug the cheek. Other bands of hair are ascribed as flecks of fine spun flax below her shoulders.


Exaggerated Up-Style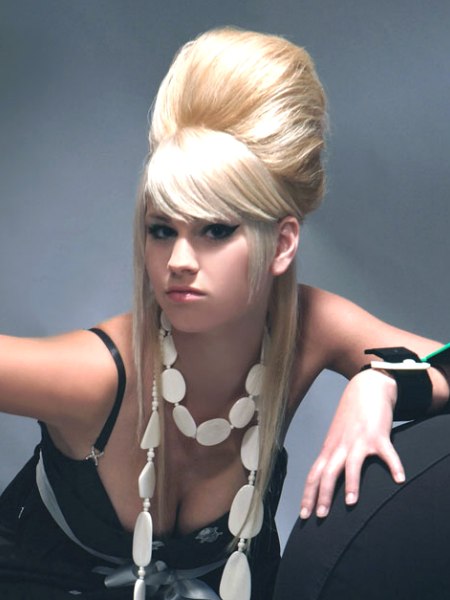 A sensational flight of fancy makes a high fashion statement in more ways than one; with the exaggerated height of hair about one and a half feet tall wrapped up and over on the top and along the sides. The thick bangs are directed over the forehead to one side.

Small smooth sideburns have been flattened alongside one side of the face and the very bottom of the back is brought over to the front. The other side has a high connection and joins with the hair that was brought up from the back.

Hairstyles: Jean Vallon