Dolls House by Gandini Club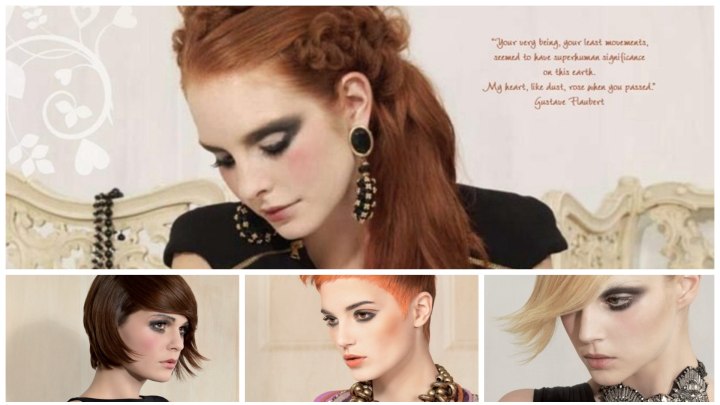 Inspired by the romantic city of Verona, Italy's Gandini Club's spring summer hairstyles collection combines sharp and angular "power cuts", easing away the severity of winter, with more delicate and subtle styles, ascending towards the gentler months of spring and summer.

Aptly named "Dolls House", Gandini Club's clever amalgamation of styles, tones, quirkiness and subtleties, resonates the creativity, individualism and personality of a dolls house.


Neatly Combed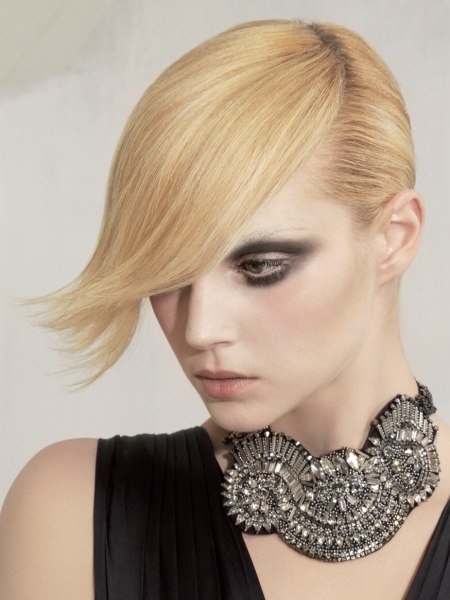 Characteristically Italian, this short hairstyle with its dramatic side parting, comprises of deeply diverging contrasts. A side of neatly combed order contrasts with a wispy and feminine fringe flicked out at the ends, and in doing so provides the height of distinction and sophistication.

The warm color bequeaths affection and optimism, in keeping with the lighter nights, rising temperatures and a vividness and chirpiness spring and summer provide.


Charismatic Long Hair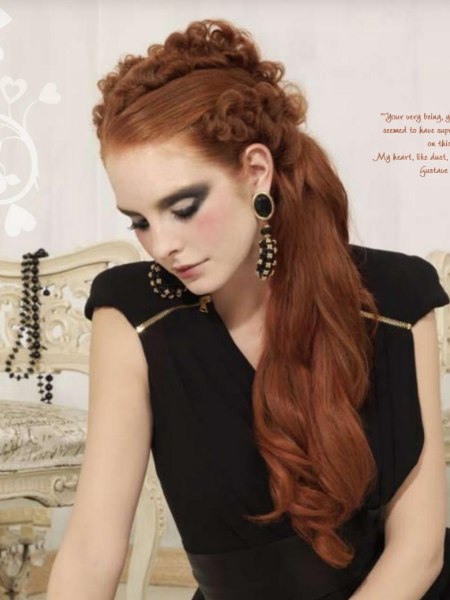 Beautifully old-fashioned, this long hairstyle not only typifies why Gandini Club named this collection "Dolls House", but also demonstrates the disparities the Italian stylists are demanding in their Spring Summer collection.

The intertwinement of sections of straightness, subtle waves and tighter knots prove priceless in the quest for femininity and sexuality. The rich and luxurious color and long ponytail strewn to one side, work collectively to create a charismatic look.


Mannish hairstyle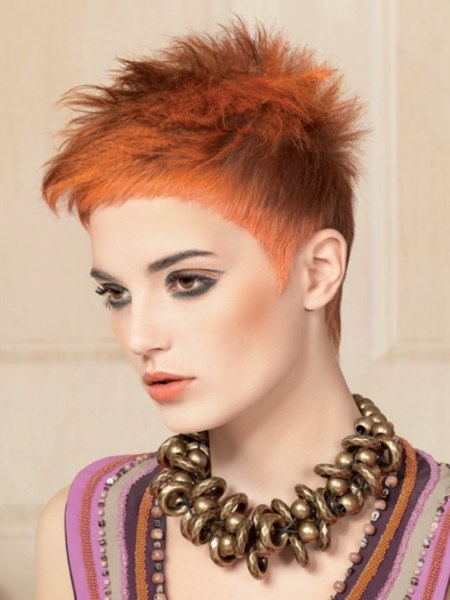 This short, spiky and audacious hairstyle represents the more masculine side of the "Doll House" collection. The mannish haircut combines short and choppy layers with a longer spiky central Mohican with dramatic consequences.

Whilst the vividness and vivacity of the orangey red color, presents a radiance and vibrancy usually associated with womanliness, it also establishes the very essence of glamour, style and avant-gardism.


Short Bob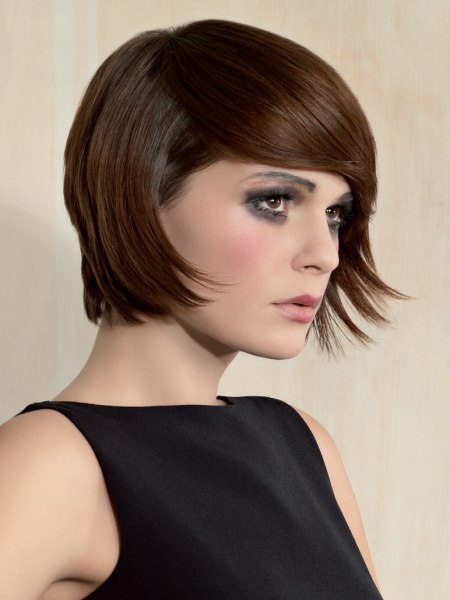 Donning a coy "girl next door" look this short bob is a stunning snippet of Gandini Club's latest collection. Whilst soft and subtlety feathered layers line the contours of the face, a striking fringe styled to one side, bluntly frames the forehead.

The shiny brown shade is the perfect color to compliment such a modestly demurring hairstyle which is resonant of an immaculately pruned Sindy doll - An essential asset in any doll's house.

Hairstyles: Gandini Club Team for Vitality's
Styling: Giuseppe Di Cecca
Make-up: Christine Dupuys
Assistant: Federico Spotti
Photography: Paulo Renftle