Mystic Mood by La Biosthetique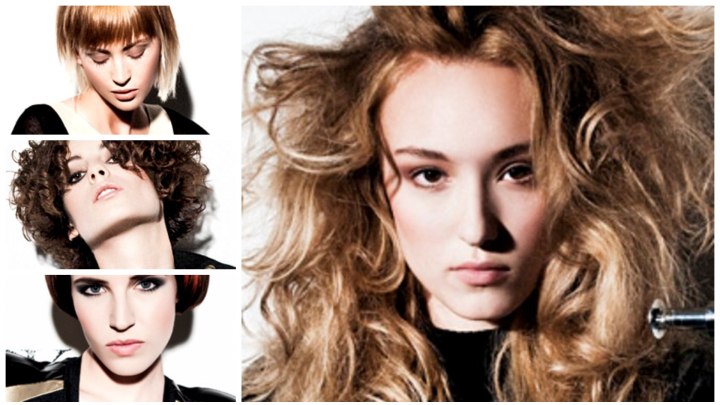 Inspired by three decades of music from the 50's to the 80's the new line of hairstyles by La Biosthetique reflects all the joie de vivre, moods and styles of the great icons of these eras.

Loaded with history and an always trendy retro touch, the looks were updated to showcase the individual personalities of modern women. Layered cuts with graduation and varying levels of texturing are bursting with esprit and timeless trendiness.



The hair is sleek or curly, distinctly outlined or wild and sensual. Colors come in natural hues that were enhanced using state of the art products and techniques. Jazz or pop, there is a look for every tune.


Jagged Transitions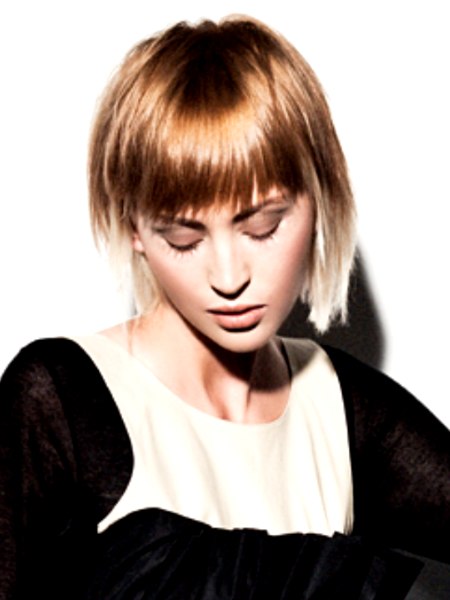 Layers give this jaw length bob its shape. Two colors bring in the character and targeted texturing keeps it all soft. A golden crown and the lower half in a platinum/silver tone represent fire and ice - what a sizzling combination!

The layers are styled straight and smooth to go along with every move she makes. Lots of shine is a given with La Biosthetique.


Turning the Page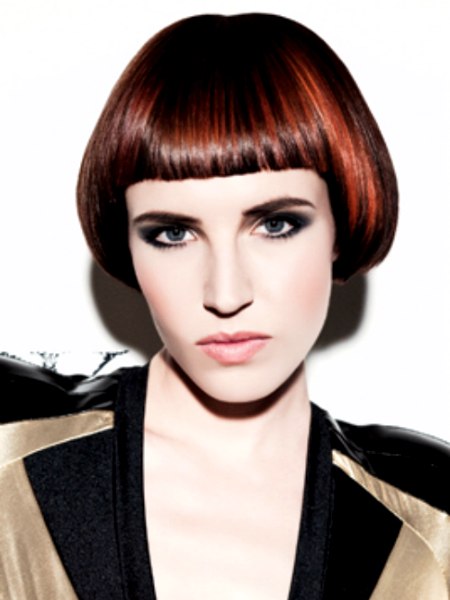 Striking features deserve a cut that brings out their full potential. This short page boy version is a great way to emphasize the cheekbones and frame her beautiful face. A very short straight fringe smoothly curves into the ear long rounded sides.

A little volume balances the elements and the bold use of color with a mahogany base and bright berry tone highlights gives this look a very modern edge.


Turn up the Volume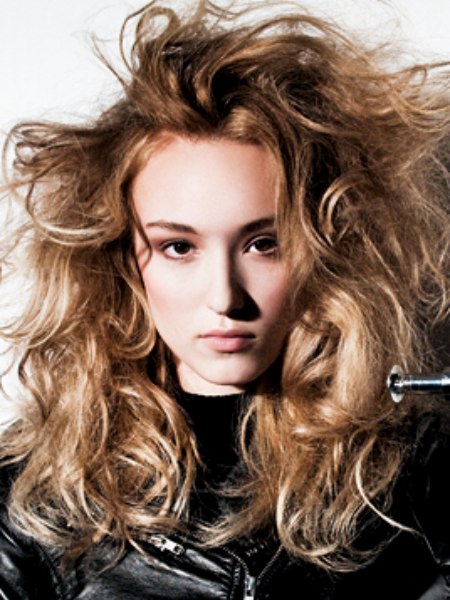 Fancy layers and large curls are the no-fail recipe for the ultimate volume. This becomes even more dramatic with the right coloring and styling. 80's big hair is coming back but in this century it has more finesse and texture.

A smooth transition of dark blonde on top to a more sunshine blonde towards the ends is infused with light blonde highlights for an extra amount of sparkle. Large curls were slightly deconstructed and tousled for a wild and sensual long hairstyle.


Moody but not Blue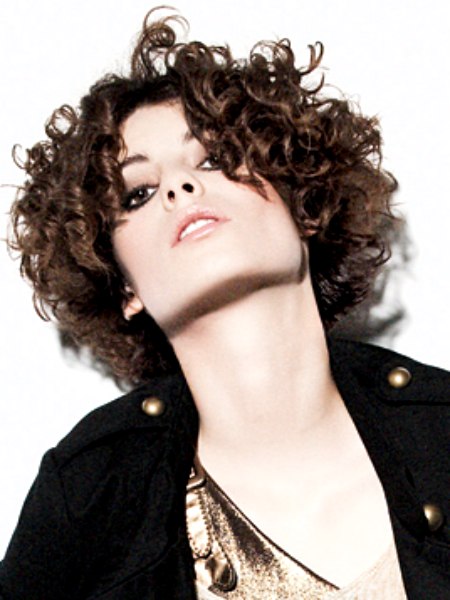 Short corkscrew curls bring a happy vibe and a playful, trendy look. The layers alleviate some of the weight of the hair and let the curls keep their shape from root to tip. A fringe is not essential when the face is framed by so much twirling motion.

A deep espresso color is so shiny that it does not even need highlights for extra effect.

Hairstyles: La Biosthetique Paris