Chantilly by Courtney Treyvaud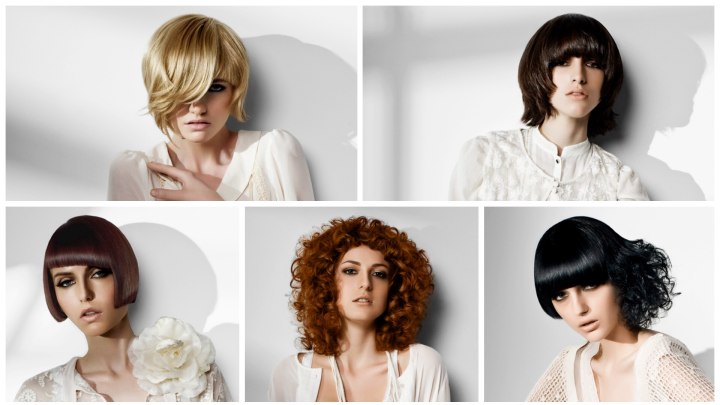 Chantilly is reminiscent of dreamy beauty, illuminating the romantic French inspiredcollection with sheer, soft textures.

Intriguing soft light and shade contrasts with the structural shapes that are either sleek and graphic, or extremely soft and touchable, with continuous and harmonious blending of color and soft tonal variation within a solid color.



White, pure, light and luminance, this collection speaks a clean fresh style. Simple textured styling with complementing simple textured lighting allows the story to speak more of the hair and talent than anything else.


Unveiled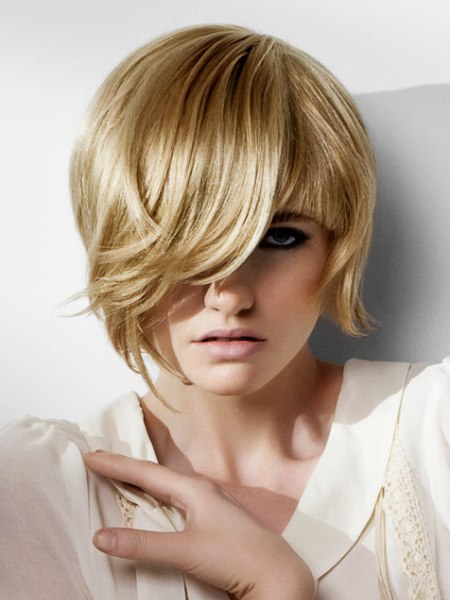 Soft, curved lines surround and frame the face in a radiant blonde shine. The gentle asymmetry of the look and casual texture has the special je-ne-sais-quoi that turns this short blonde hairstyle into an instant classic.

With all of its romance and vintage feel a modern element should not be missing and we find it in a sub layer of the bangs, cut blunt and straight as a contrast to the textured tresses that only partially lift the veil over it.


Striking Diagonal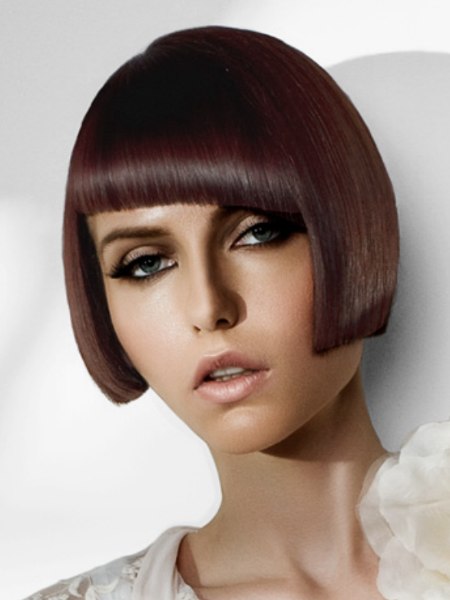 The short and very French bob is striking by itself in the very 1920's length and mahogany kissed color. Add a diagonal cutting line for the smooth fringe and it turns into hair extraordinaire. Timeless, eccentric and elegant. Who could ask for more with a style that in its nature is nothing but sweet simplicity?


Coppery Coils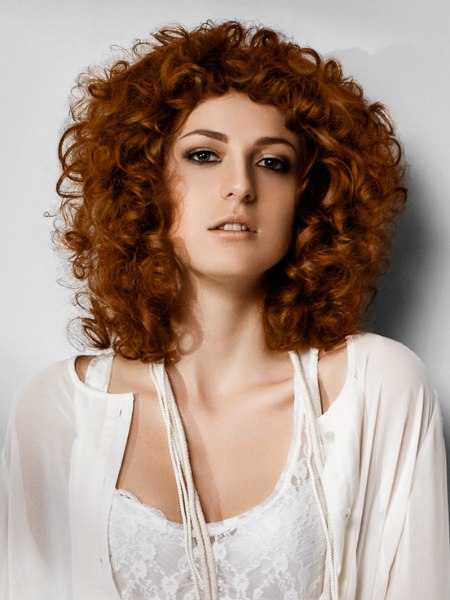 Lush and lavish luxury in full abundance. This striking redhead shows off her well defined large curls that frame her face like a wreath of firy copper. To achieve such a regular distribution of curls and round shape the hair has to be cut in layers of the same length all around the head.

The curls have the same size and are just gently separated to keep their shape and to reflect the light in many golden and copper rays.


Black Coral


Smooth roundness and a sudden explosion of black waves and curls reminds of precious black coral from the South Seas. The exotic shape mixed with the sheer elegance of a well defined round cut and a deep ebony color has an intense effect and will definitely be remembered. Deep, straight bangs are mysterious and enhance the smoky eyes.


Molten Gold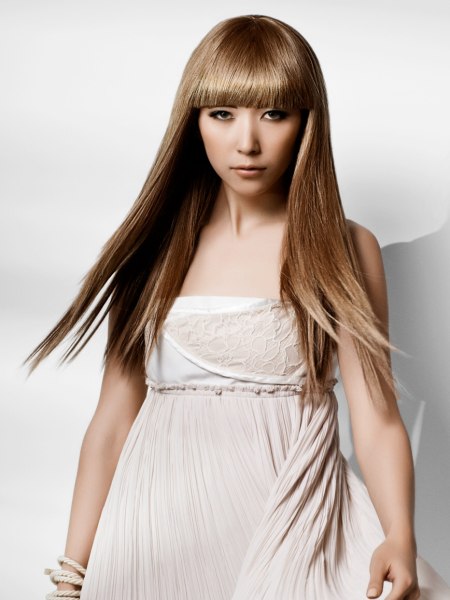 Iridescent and glowing in an out of this world radiance, this long look rises out of the mundane to a zenith of beauty in hair. Bangs were cut straight and with the utmost in precision. As a contrast the lengths were skillfully and intensely textured to create a balanced architecture of energetic elements.

Cut and color are simple but far from traditional and they are filled with the magic of a moon lit night in Paris.


Brunette Romance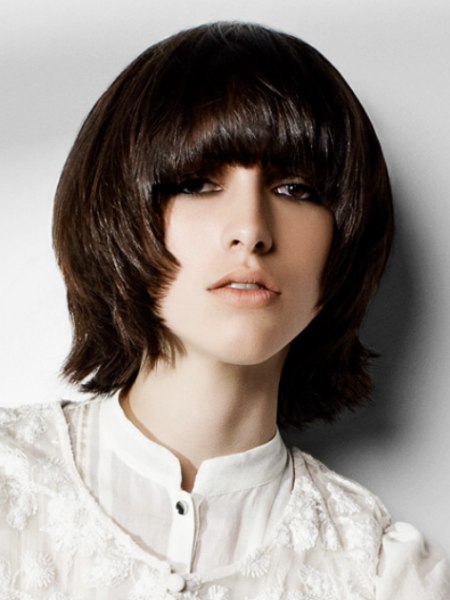 The eyes shaded by deep bangs, cheekbones hugged by textured strands styled into the face and a round silhouette with a gentle wispy movement at the bottom are elements that make this medium length hairstyle unique and impressive.

Much volume is sexy and opposing directions of the flow in the lower section bring movement into the distinct outline. Most refined is the deep walnut - mocha color that really brings out those brown eyes.

Hair: Courtney Treyvaud @ Mieka Hairdressing, Melbourne
Photography: Christian Blanchard
Make-Up: Ellinda Corbisiero
Stylist: Jordan Moore
Products: Redken