Boudoir Hairstyles Collection
Saks Hair & Beauty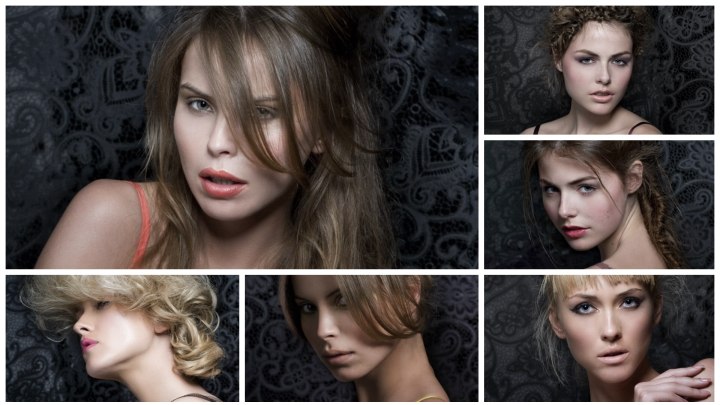 Its time to be seductive! Heat up your days and nights with a luscious, soft and sexy hairdo. This collection of romantic Boudoir Styles makes it easy to find the perfect match to express yourself. Soft, curvy lines, airy volume, wispy strands, braids, twists and knots all come together in various combinations to give us a little bit of fairy tale feeling.

The trick to hair getting a "Boudoir Style" touch is to never style it too neatly and straight. The sculpted shapes, more or less elaborate, turn sexy with a little bit of deliberate messiness by tousling and mussing the hair.


Twisted Braid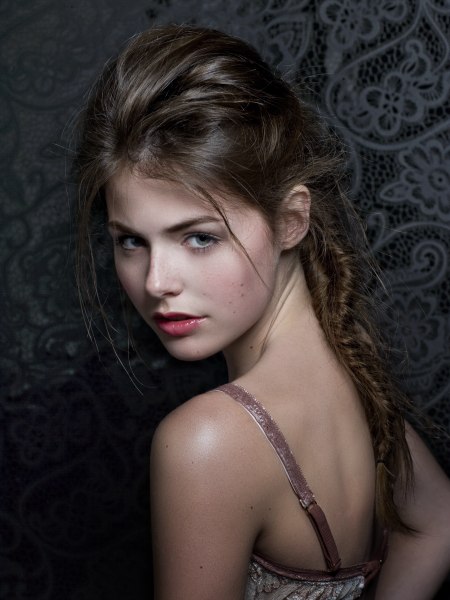 The long hair was brushed to great shine and then taken to the back in lofty sections, making sure there is enough lift in the roots to create a flattering volume on top. Once gently gathered in the back the hair was sculpted to long, twisted braids.

Three or four are a good choice, but feel free to experiment! Two long strands frame the face and give it that special touch.


Fluffy Pouf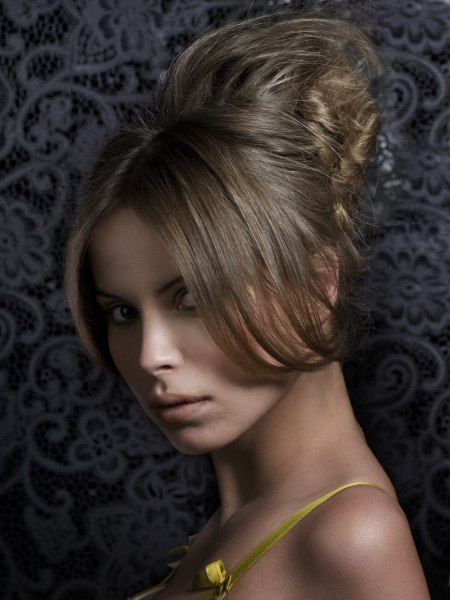 This up-style truly is a crown of hair made for the sultry princesses of today. With a fairly simple and neat front section, the tousled, airy creation that reaches up high in the back becomes even more exotic.

A middle part and long bangs, gently rounded and sweeping along the sides smoothly lead the eye to the highlight of this style. The golden blonde color has darker and lighter sections that make this style look very lively and full of radiant dimension.


Art Nouveau Hair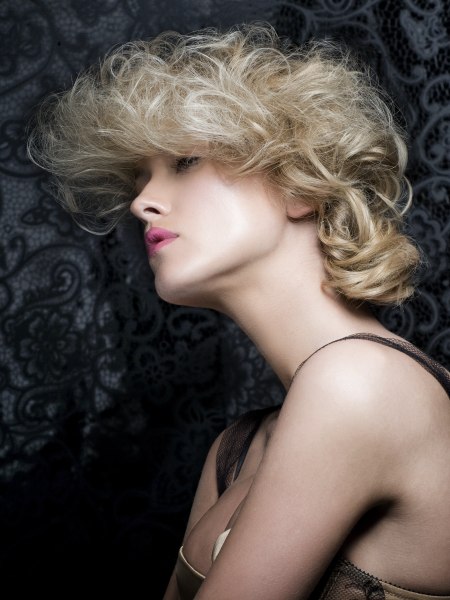 Very French, very sexy and very Moulin Rouge. As if she had just jumped out of a painting by Toulouse Lautrec this blonde model lets her large curls be taken by the wind of desire in a slow seductive dance.

Layered hair was curled to large and defined volume. A little teasing (with a comb) adds even more weightlessness. The longer back was twisted to a soft knot and pinned invisibly. The soft blonde is ethereal and innocent while at the same time exuding a passionate glow.


Glamour Hive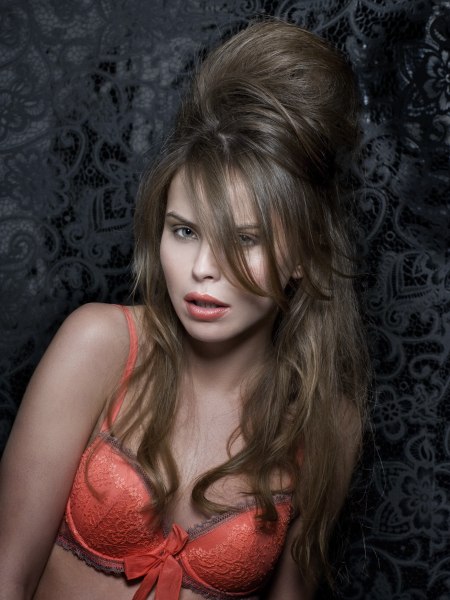 They'll come like bees to the honey when you turn into a sexy vixen with a soft, sculpted B-52 or beehive style. Trendy decades ago this retro favorite is having a comeback and not only in the boudoir.

Long tresses, slightly waved flow out of and surround a huge dome shaped structure all made of hair. It was lifted, teased sprayed and smoothed. A band of hair around its base is the perfect finishing touch. To keep it from being too elegant, the hair was gently tousled.


Persian Fur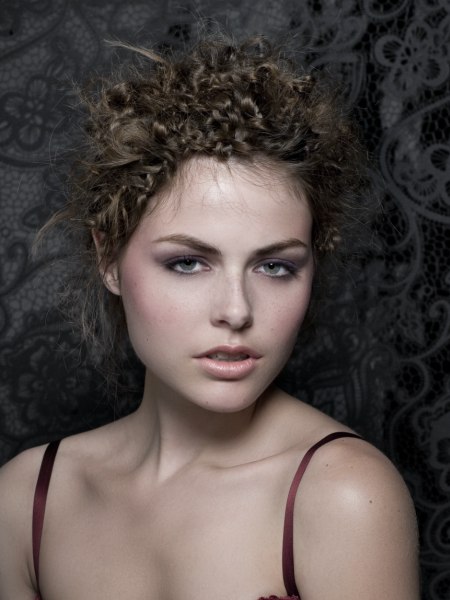 The very unusual structure of this hairstyle is created by using different weaving, braiding and twirling techniques. By twisting the hair, braiding it along the scalp and mixing textures and directions a wild, artistic and magically alluring look develops that reminds of a fine Persian lamb fur.


Crowning Glory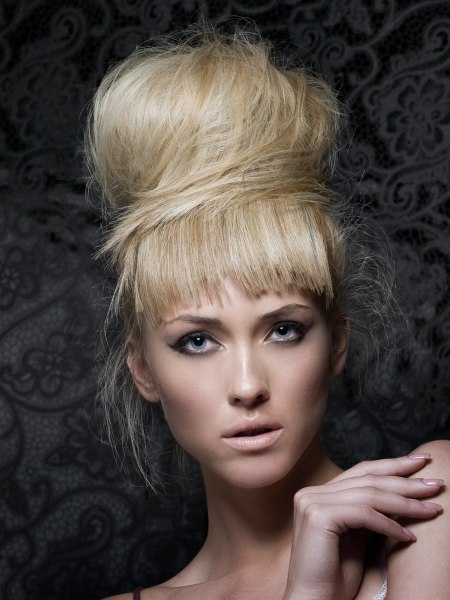 A mesmerizing and spectacular updo that will confirm you as the queen of your realm. Present your regal self with high volume in the shape of a huge blonde hive structure. The perfect finish for this airy dome is a ribbon of own hair, slung around it and showing much texture.

The short bangs also get their special attraction from rough and choppy texture in the tips. Don't forget to pull out some strands on the side for another level of contrast, structure and motion.

Hair: Saks Team
Make-up: Lucy McKeown
Styling: Cassie Steer
Photography: Catherine Harbour