Lady Dark by Óscar G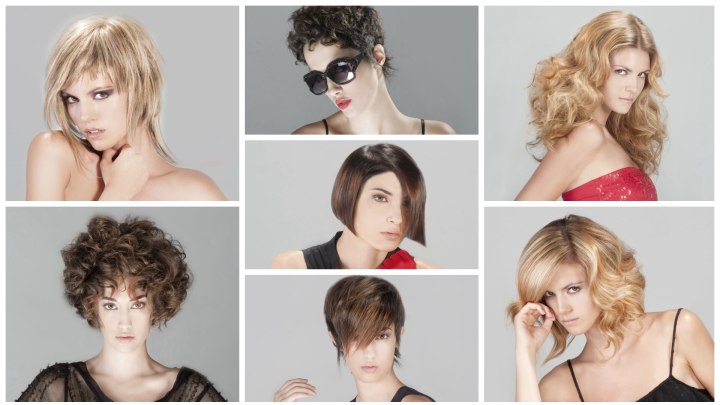 The ominous title of Óscar G's new collection expresses a new attitude. It is about confidence, strength and attitude. It is about leather and not so much lace. A variety of long and short styles celebrates the uniqueness of women and empowers the strong, female energies that are ready to take the world in a storm.

Intense bobs with daring diagonal lines are accompanied by short layered cuts with extreme textures. Straight and pointy styles are just as tempting as top heavy curly creations or long, wavy layers. With colors ranging from a not so innocent blond to raven black the choices are plentiful and diverse.


Curly Flash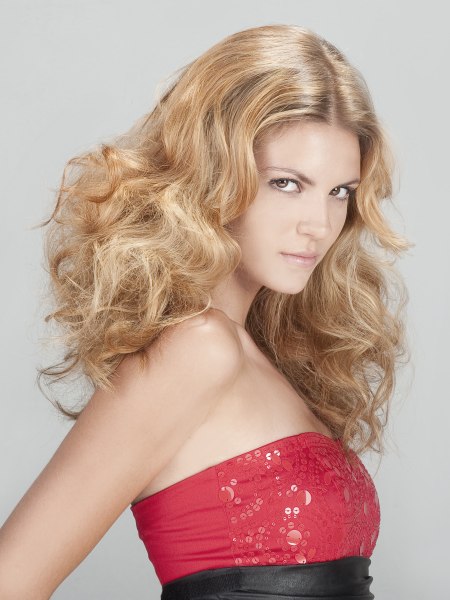 Highlights applied with a mission result in the extreme 3 dimensionality of this superb curly fantasy. To keep things just a little bit humble the hair was parted in the middle but it quickly explodes to full volume with a bounty of brushed and fluffed large curls. The golden blonde looks especially natural due to some darker sections towards the roots.


Sharp Angles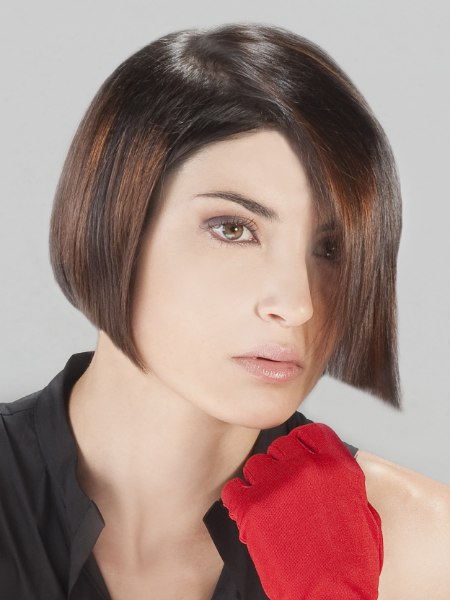 Laser sharp lines define the diagonal shape of this sultry short bob with ultimate precision. The partition is curved and overlaps the smaller side - a nice and elegant touch to update a classic.

Styling keeps things sleek and extremely straight to show off the refined mix of colors that play with the light on the shiny surface. A warm brown with golden high tones brings life to the dark brown base color.


Voluminous Fringe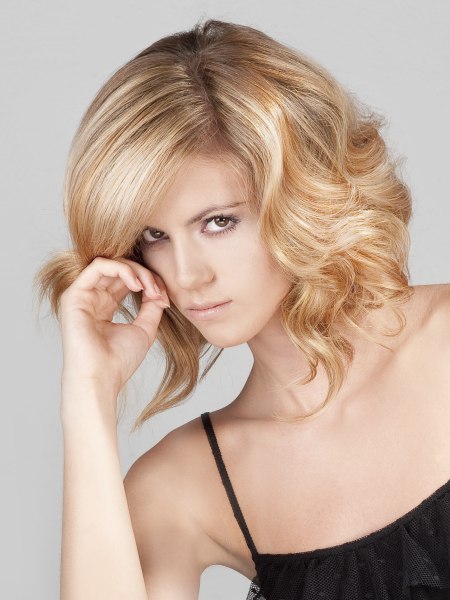 Straight and wavy don't have to be a big choice. Just mix both elements in one hairstyle. The long fringe is swept to the side and has a high boost volume that also lifts the crest to an elegant, yet casual and stubbornly charming new level.

Curls and thick waves are emphasized by light blonde and coppery accents over a more ash blonde base.


Deconstructed Layers


Texture goes to the extreme. The layers are fully textured resulting in varying lengths with a choppy, pointy appearance. Short and long alternate and overlay each other to shape a rounded contour with a lot of action and power.



Dark and light shades of blonde are as sharp as steel and have a seriously kicking attitude.


Up in the Air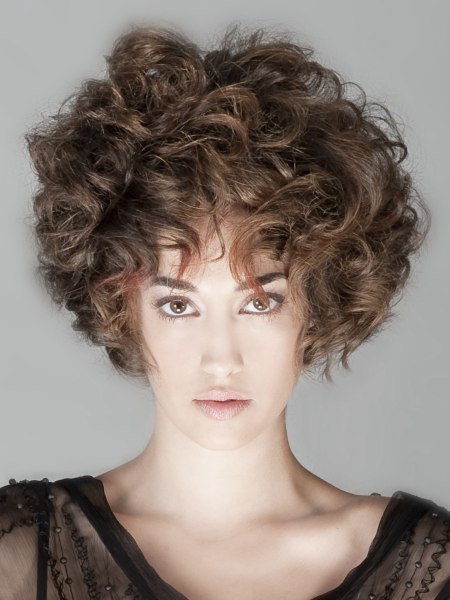 Higher and higher is the motto of these large curls. They defy gravity; they lift the appearance and the spirit. Yet the mystery is still shrouded and aloof.

Feminine volume out of hundreds of thick curls is the epitome of seduction and this is enforced even more by the passionately red color accents that play in the tips of the wavy temptation around the face.


Pointed Attitude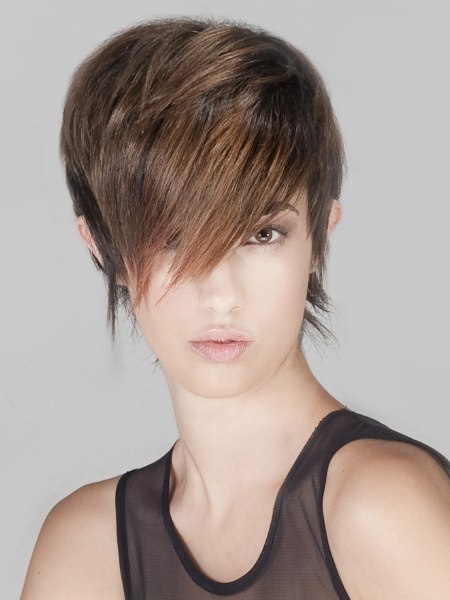 A high crown with lots of lift on the roots runs smoothly into a long, asymmetrical and extra sharp fringe. Even layering and heavy texture produce a full and thick base that is loosened up with the sharp tips sticking out on the sides.

Styled to the front this short hairstyle expresses an against all odds attitude with a sultry edge.


Diva in Short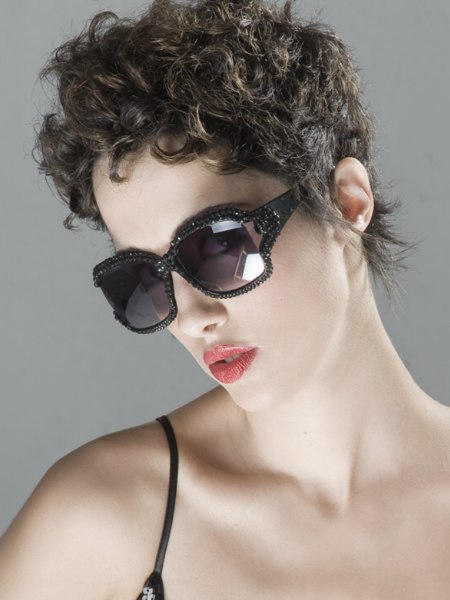 Meringue like curls grace the crest and give her a sexy and casual flair yet at the same time the innocent playfulness of a cherub. The dark like swiggles are pulled out that end on the sides and in the back which brings in a powerful energy of rebellion and modernism.

This versatile short hairstyle is easy to wear, flexible to style but always intense in effect.

Hairstyles: Óscar G