Man Dark by Óscar G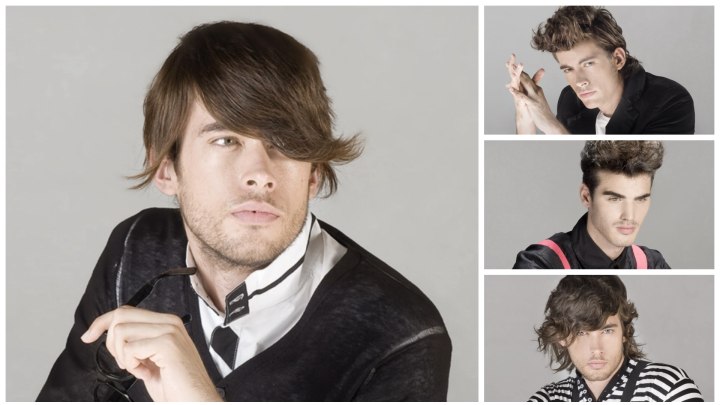 Men don't have to play it safe any more when it comes to hair fashion. And they are asked to show their "dark" side with the new collection of Óscar G. Made for men with opinions, attitudes and defined ambition as well as style, the new looks express individuality and rebellion while being groomed and fabulous.

High quiff like volume and long wavy textures in natural colors are the ingredients for such an explosive mix. Diagonal fringes reach over the eyes and are not just for the girls anymore. Roughness can't be ignored in the choppy and rugged lines that are only softened by the fluid and dynamic styling.


Flipping Up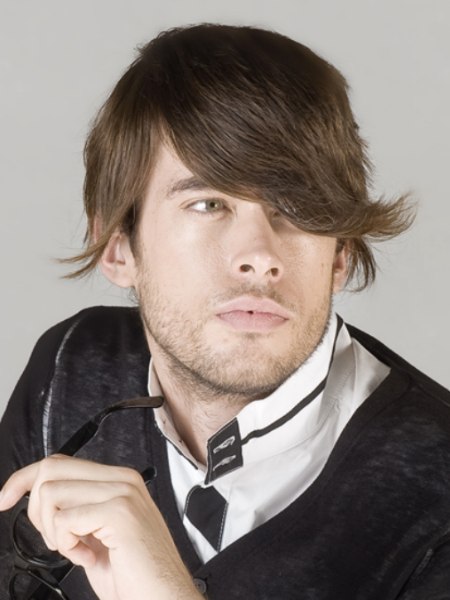 Big boys still like to play and show off their inner creativity with a fancy look that is manly but also plays with style and the latest trends of fashion. His layers gradually increase in length from the crown forward where they culminate in an almost happenstance wavy roll upwards.

Longer, textured sides work together with the scruffy facial hair to create the image of a modern Indiana Jones who likes to seek adventures in style.


Retro Volume for Men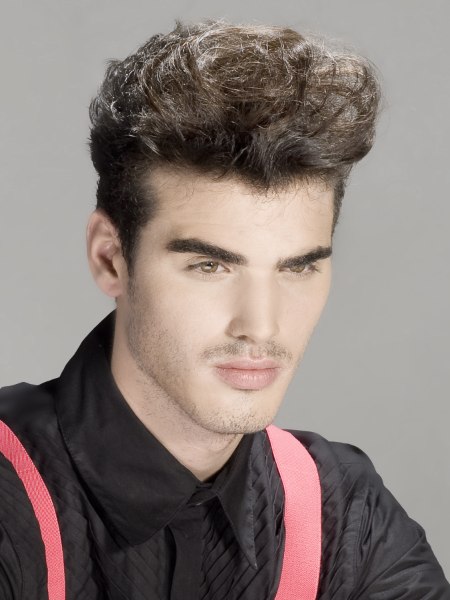 Elements of the 50s and 80s come together to merrily boost the volume on his curly crown. The short sides are styled extremely close to the head and put even more emphasis on the high action on top.

A subtle transition of colors from black to shiny brown empowers the effect and the movement.


Water Waves


Heading out for the high seas this sailor leaves a lasting impression with his long wavy fringe that ripples its diagonal way across the forehead and joins the textured sides at the cheekbone.

Most of the weight is on top of the head and molded into flexible, but intense motion reminiscent of the ocean tides. Feathery textured lengths along the sides add lightness and even more motion.


Footlose Revisited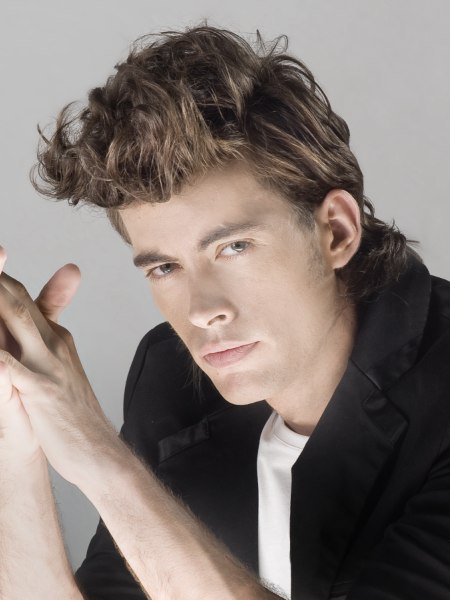 Like a tux over blue jeans this quiff style combines casual with classy, fashion with revolt and all is embellished by a contagious rock'n roll flavor. The high volume on top is offset by narrow sides and a long neck.

Retro meets grunge and boho attitude. Trenched in a dark blonde with fine highlights this look is already a winner.

Hairstyles: Óscar G