KSFH - Spring Summer 10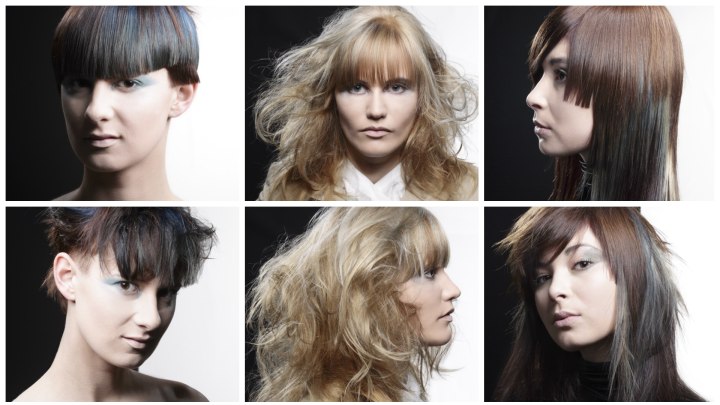 Inspiration: details from 80`s pop, 90`s grunge are reborn in haircuts that are ready for the coming catwalks.

Cuts: a mix of blunt and point cutting creates a bit more softness and motion. The combination of techniques results in styles that are like two or even three cuts - all in one. Undercutting, overcutting and disconnections are essential. Combinations of graduation and layering are in every cut.



Color: black sections are the key for contrast. For the SS10 collection all colors are used with individuality in mind; there is no rule - but blue shimmers, green shades, and dust blonde transitions are used as a contrast in almost every base.

Styling: moving hair is back! The cutting techniques allow from a straight and dominant to a raw, wild feeling. Keep them separate or even combine both elements in one.


Blue Geometry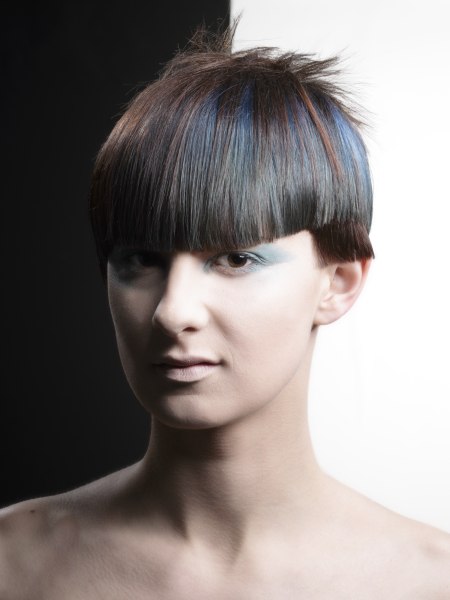 Shape and hair color work together to create a strong and bold geometric short style. The combination of a blunt cutting line along the bangs which continues to the back, overlapping the slightly longer side layer and the textured crown is just the icing of the cake.

The radical approach is most obvious in the layer of blue hair coloring, veiled by strands of top hair in a dark brown.


Styled to the Wild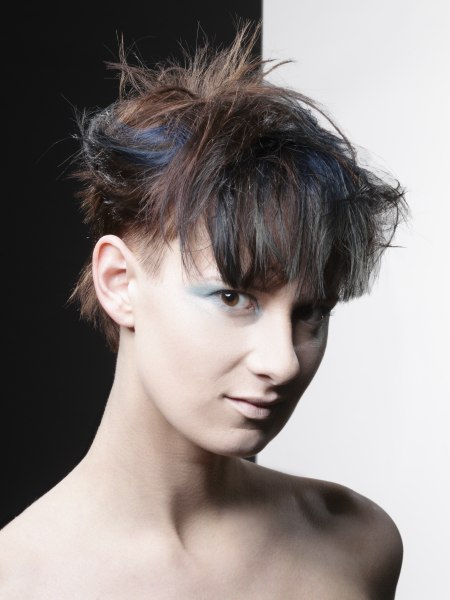 The previous look had a sleek styling to show of the refined layers of color and exact cutting lines. When the mood strikes however it only takes a few steps to turn the Zen like geometry into a statement of a very wild nature.

The color contrast adds a very lively, electric vibe to the artfully tousled short hair creation. The side hair was taken to the back while the top and front are free styling it.


Colored Layers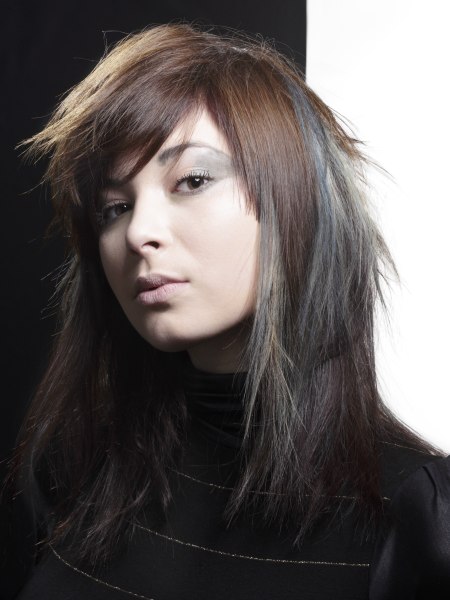 Combining warm and cool colors like this rich brown and charcoal silver can be daring but it perfectly works with this layered look. Color and cut are in sizzling harmony and as different as the individual elements may be, they all play together very well.

The layers are choppy and full of texture. The hair coloring was applied in wide sections and sheets.


Layers Revealed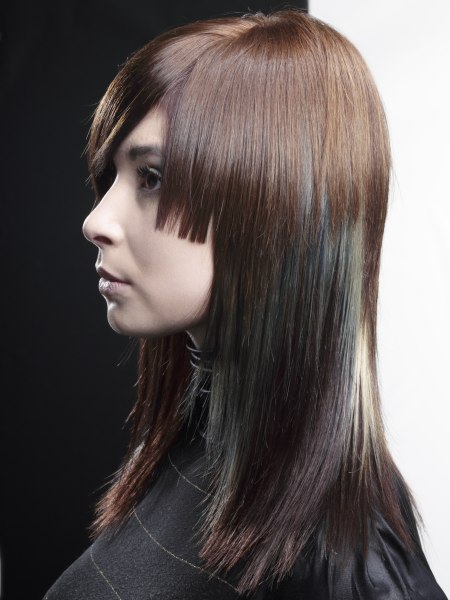 The innovative combination of techniques is most evident in this straight styling of the previous look. The layers have varying lengths and each layer is colored in a contrasting hue. It is the motion of the long hair that brings out new patterns and rays of color with every turn.

Very trendsetting is the combination of geometric angles and organic, flowing lines of cutting and texture.


Transitions in Blonde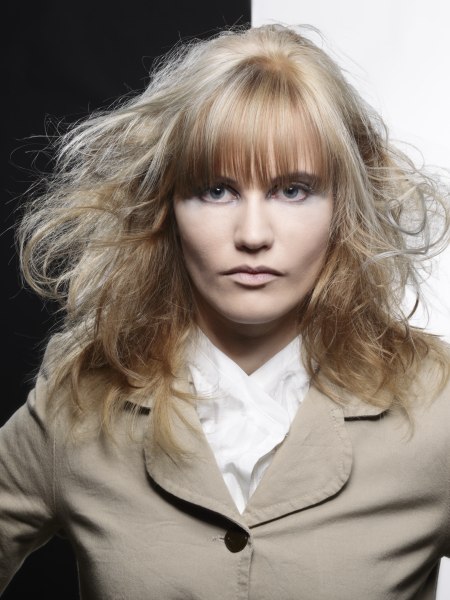 Deconstructed curls and a straight front are just the right contrast of texture to put this long feathery look in the center of the fashion map.

While the sides are spinning their wild allure the long bangs, softened with just a bit of point cutting along the edge, are the calm in the storm. All motion and commotion is visually supported by lighter and darker layers of blonde.


Blonde Turbulence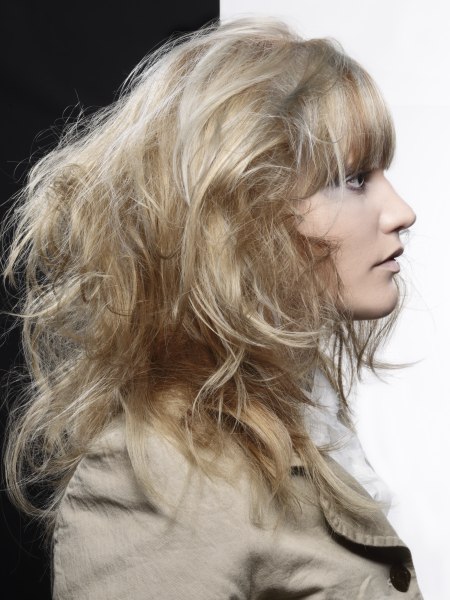 Women with a great sense of individuality will make this look their own. From the side perspective the radical structure of the mussed curls shows an even bolder attitude. The volume is distributed unevenly and with much passion.

Deeper hues bring depth and mystery to the look. Again it is the fringe that holds it all together.

Hair: Kristijan Petek & Marko Beltram for KSFH
Make-up: Avrelia for ksfh
Photography: Peter Marinšek
Haircosmetics: Schwarzkopf Professional
Models: Sara, Lucia, Špela