Renee Walcom - Suki Hairdressing
New Creative Force Finalist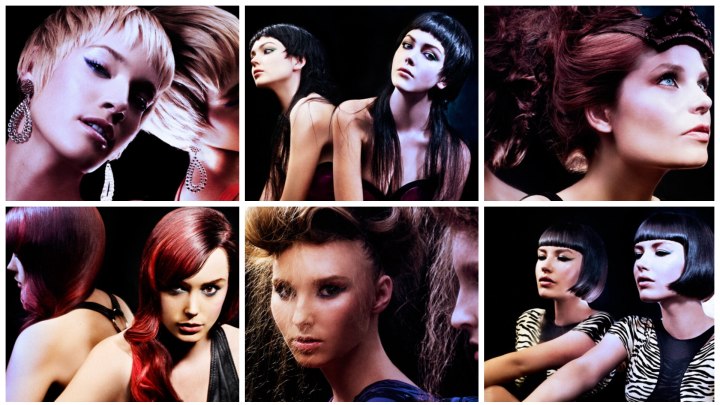 Renee Walcom is passionate about hair - and it shows. With talent and artistic vision she created a series of dramatic hairstyles for modern women. A touch of retro seasons the iconic selection that features long and short looks - all filled with seductive glamour and panache.

Her styles require a double take since she combines many unique elements that at the first sight might escape the eye. Among these are various lengths in one cut, refined twists on classics and strong statements of color and transitions.


Modern Pixie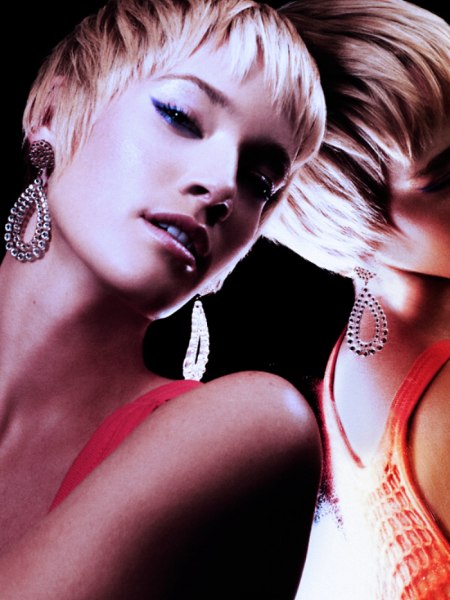 Soft lines with sharp texture and an overall bold expression are packed in one haircut and the result is nothing but harmonious, touchable, wearable and desirable. The short tresses were layered and cut in a round, smoothly textured line around the face. The styling also pulls them forward with a lot of inner texture.

This look is one of the most versatile of the bunch and is a favorite of active, fashion conscious girls of all ages.


Two-in-One Haircut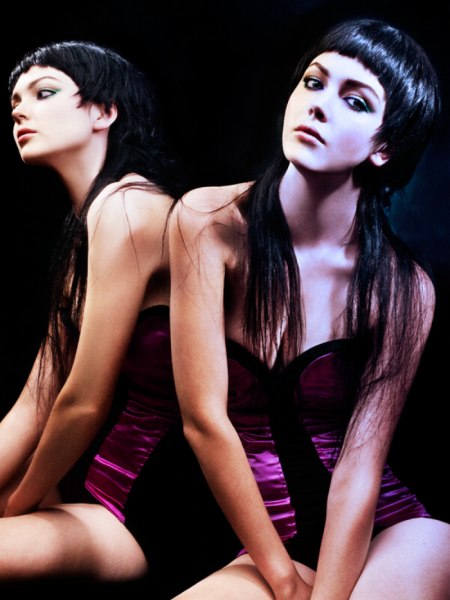 Imagine the possibilities! A short fringed page-boy variation with a super long neck section is just bursting with fashion power and potential. The sleek styling emphasizes the face-framing cutting line and soft texture and lets the blue-black shine out all of the completion.

The styling options are endless and make this cut the perfect fit for anyone who likes to play with their appearance but always wants to be right on top of the latest trend.


Moon Goddess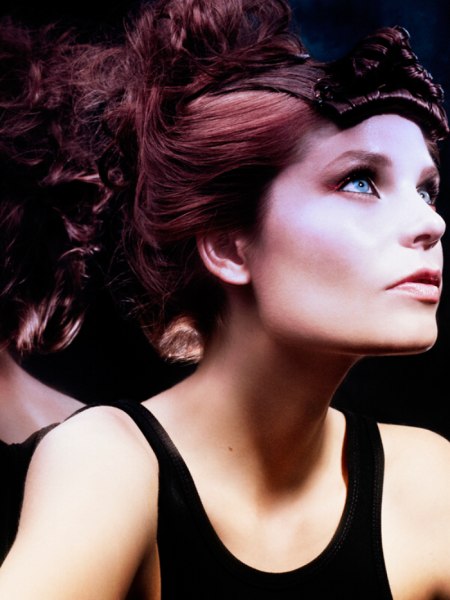 A bounty of long, luscious curls was piled up and pinned to the back of the head to create this shoulder bearing updo. The burgundy red color corresponds well with her light skin and takes the look up another notch on the drama scale.

The highlight however is the sculptural addition on the forehead which can be created with a lot of skill out of your own hair or added in form of an accessory.


Neon Lava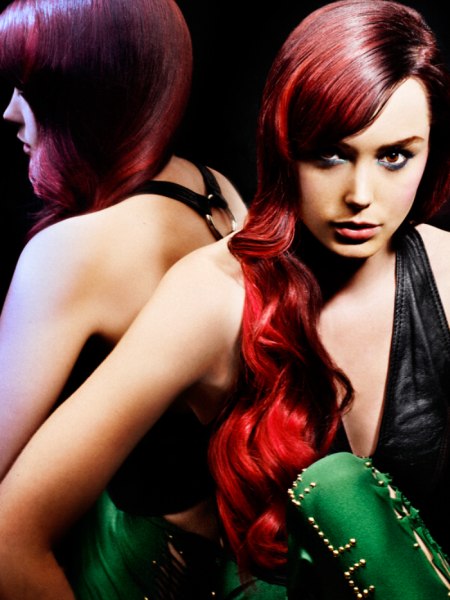 With this long, flowing wave creation all the stops were pulled when it comes to color. A seamless transition from a cool purple to an increasingly bright red at the bottom of the gigantic mane reminds of the flow of lava made out of silk.

The hair was treated for flawless smoothness and the bright hues illuminate the night. Is she real or a superhero of fashion?


High Roller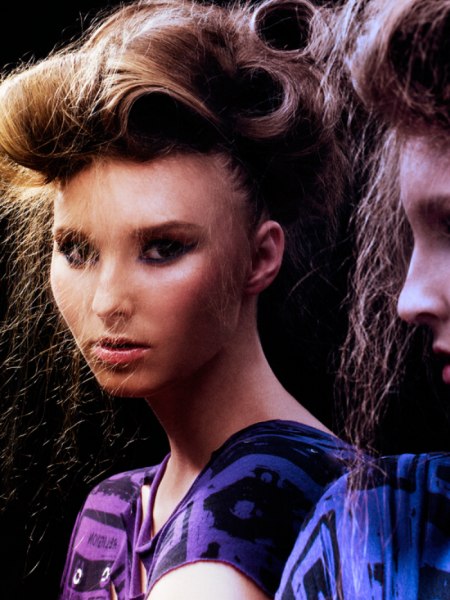 The misty veil of crinkled hair floating in front of the face puts a new spin on romance made of hair. As a stark contrast to this gossamer texture are the bold rolls of hair that are resting on top and slightly off to the side of this adventurous updo.

It is an exploration of textures and shapes that defy gravity and shine in a warm golden blonde transitioning into a precious walnut tone.


Vive Le Bob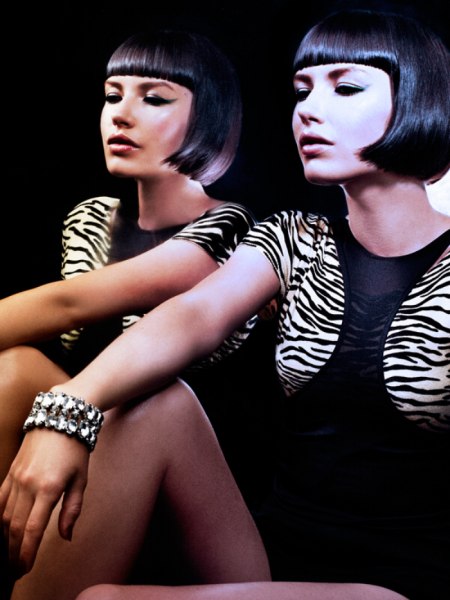 There is something very existentialist and French about this refined construction of hair. Simple in its form but nevertheless full of content and with that special vibe of glamour and burning passion that only the truly timeless looks can have. A new touch is the high and wide fringe with a soft line, turned inward in a minimal curve.

Hair: Renee Walcom
Salon: Suki Hairdressing, Sydney
Event: Hair Expo Australia