Elements by é SALON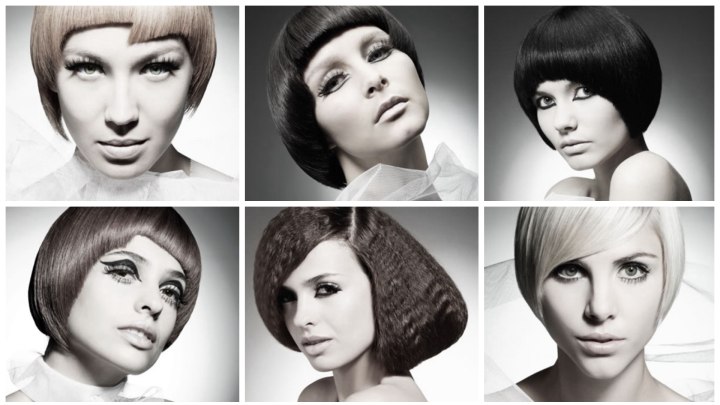 The "Elements" collection by é SALON's own Emiliano Vitale focuses on just that - the elements of hairstyles that make a look unique and different. The low-saturation photography serves to create a neutral backdrop against which the style elements can truly stand out.

The collection of elements includes asymmetrical and geometric cutting lines, and in some cases detailed textures. These combine to create unique, eclectic styles.


Edgy Elements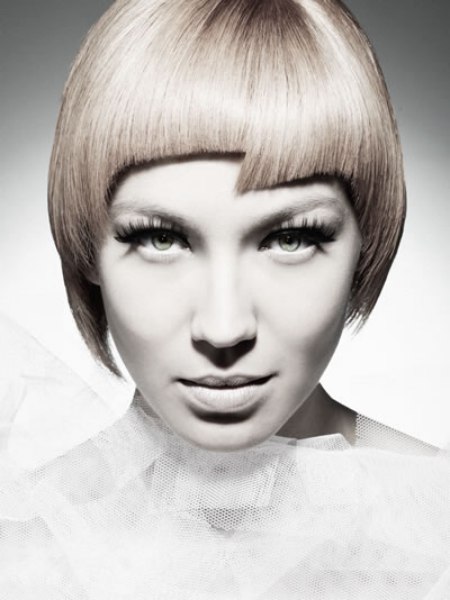 The medium blonde color provides a golden canvas for the asymmetrical and edgy elements of this short hairstyle. The cutting lines combine sharp, hard-edged segments with razor-softened and diffused sections as well as geometrical redirections in the most prominent lines of the style - namely in the fringe area.

The hair is styled straight and creates a smooth silhouette, leaving the interior elements to provide the visual interest and in some cases shock value of the overall look.


Bowl-cut Bob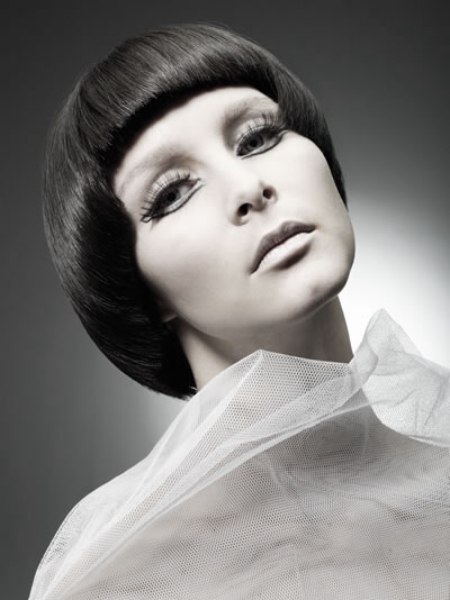 This bowl-cut bob features a smoothly curved cutting line following the perimeter of the style. The temple areas are the focus for a sudden shift in length and frame the beveled finish of the fringe lengths.

The color is a deep sable brown and the styling is smooth and satiny, allowing for a healthy glow as the light reflects off the smooth strands. The straight strands are given added definition via the use of a smoothing product and allow for a glossy shine.


Spherical Silhouette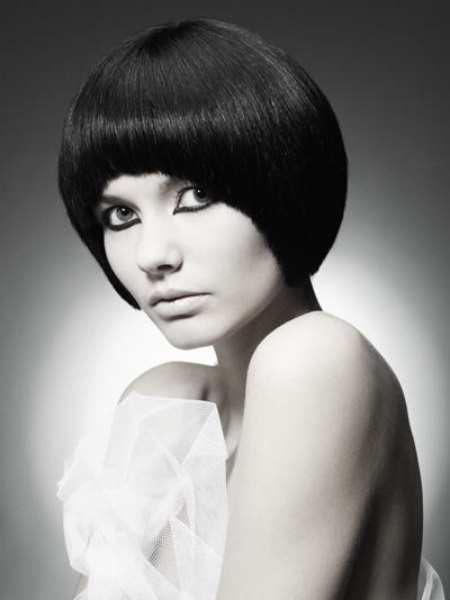 This second sable-hued hairstyle features smooth interior layering to create this strikingly spherical silhouette. The perimeter cutting line follows a smooth curving line all around the head and includes a steep arc across the fringe area.

The styling is again super-straight in contrast to the rounded curves of the silhouette and cutting lines. The style is finished with smoothing products to keep the look clean and to keep the hair glossy and shiny.


Bob with Asymmetrical Elements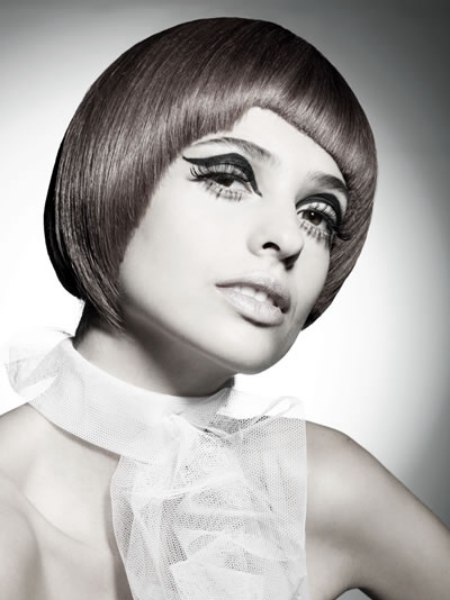 The leading edges framing the face are textured heavily to create a soft yet clean edge, which angles downward and falls below the jaw line. The remaining perimeter is softly layered to give a rounded edge to the style. The hair color is a warm, rich brown with fine-grained highlighting to give depth and interest to the color in the smooth satiny finish.


Pseudo Up Style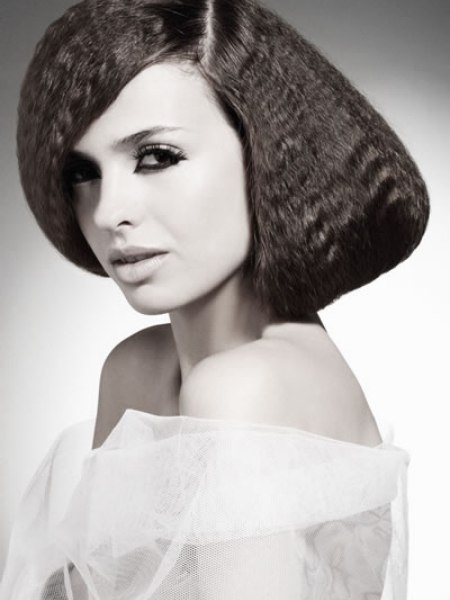 This hairstyle showcases the dichotomy of length versus texture in design elements by combining the two into this pseudo up-style. The brunette hair is styled to give a crimped and tightly waved texture - either as a result of small braids or through the use of a heated appliance.

The hair is cleanly divided into two sections, and these sections are gathered into smooth, loose confines, the ends of which are hidden under the body of the style. The finished style creates an oddly shaped asymmetrical silhouette, yet has a classic feel to the style via its sculpted shaping.


Short Tapered Bob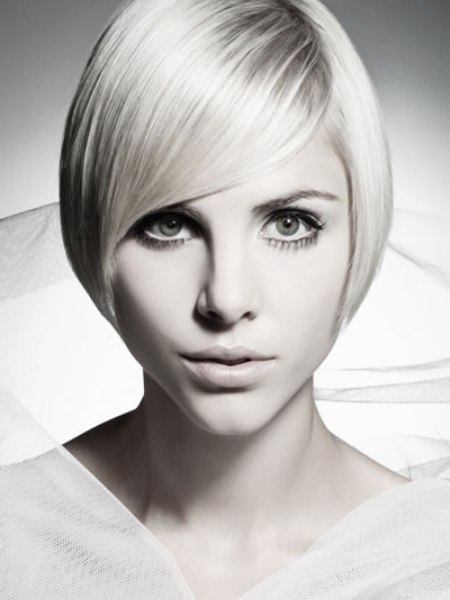 The last hairstyle is a pale, blonde look. The color of which begins as a dark blonde at the scalp and fades to buttery yellow at the ends in smooth transitions and striations of dimensional color. The haircut is a tapered bob, with smoothly curved cutting lines, including the curved and side-swept fringe, and the razor-cut tapers of the sides and the remaining perimeter of the hair.

With an off-set and slightly masked parting line, the hair is given added visual interest as the interior elements and the overall silhouette are compared and contrasted. Again, as with most of this collection's styles, the hair is styled for smooth, straight locks and the look is finished with a small amount of smoothing serum to give the strands definition and to amplify the shine levels.

Hair: Emiliano Vitale - é SALON
Make-up: Wendy Kwei
Styling: Alan Buanne
Photography: Peter Tabor

See also: Short hairstyles | Medium hairstyles