"Cool Stuff" by BUNDY BUNDY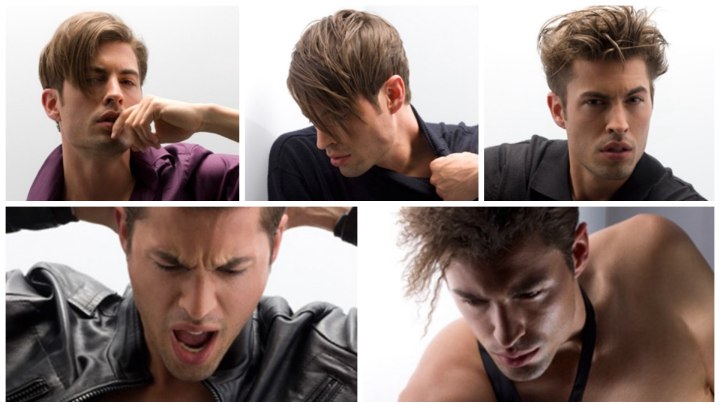 The trend message for men of today is: "Cool Stuff". Casual in every situation is the motto. That is why men place their bets on versatility.

The BUNDY BUNDY artistic team created one haircut with innumerable styling options which will keep men looking fabulous in the gym, at a business meeting or a gala dinner with only minimal effort.



The new BUNDY BUNDY collection of hairstyles includes this ultra variable cut which allows to be modified from the base cut to numerous, different looks. Out-of-bed, a straighter office or rock look - there are no limits for the trend-conscious man.


50s Quiff Hairstyle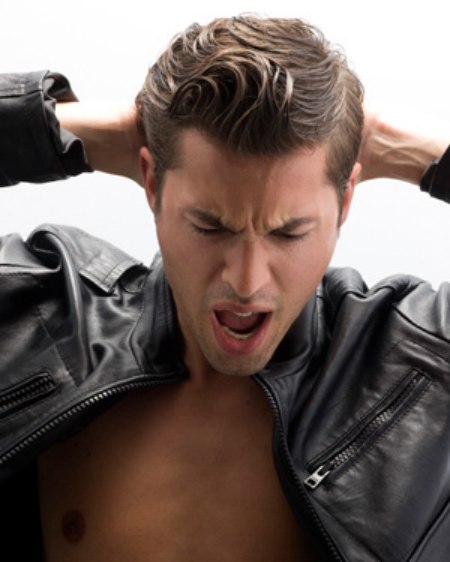 Rock 'n Roll is here to stay. No other music has influenced the hairstyles of generations since decades and there is no end in sight. The 50s inspired quiff is seen here with a trendy makeover in the shape of a sculpted wave.

A handful of gel, a comb and a little creative skill are enough to make it happen.


Long Fringe for Men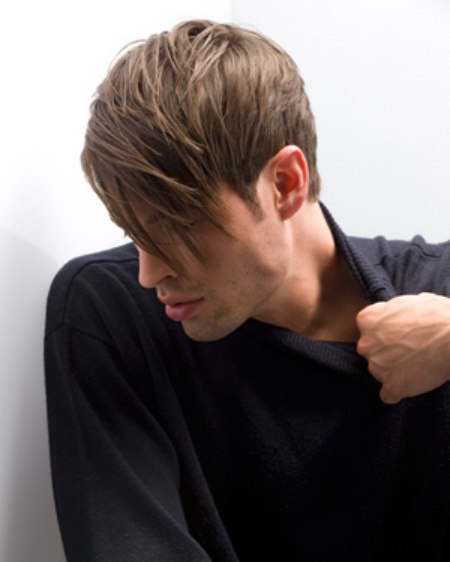 The long fringe of this man reminds of the mod look, and the hairstyle combines stylish elements from several decades past and today. To achieve this amazing transformation, the hair was simply styled across the head in a diagonal direction.

The lengths and the texturing are pronounced with the right styling product and come to a rugged surface full of motion.


Men's Hair with Stylish Volume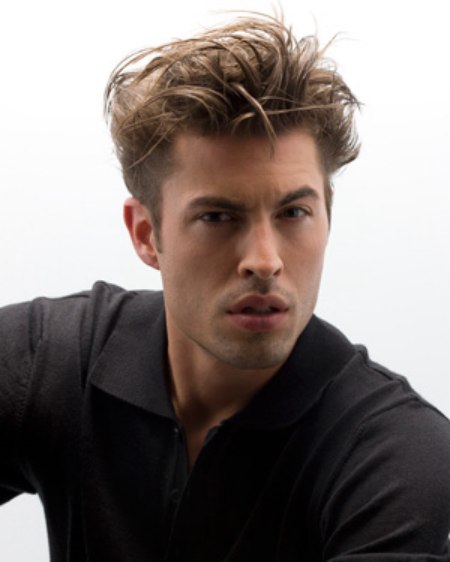 Another fun version of the single base cut is a hairstyle featuring airy volume on top. This version of the male haircut shows the precise cutting lines of the back and the sides and is extremely stylish with a hint of Miami Vice and the Milano runway at the same time.

A great look to get attention, but at the same time be ready to attend the next business meeting or candle light rendezvous without restyling.


Attractive Hairstyle for Guys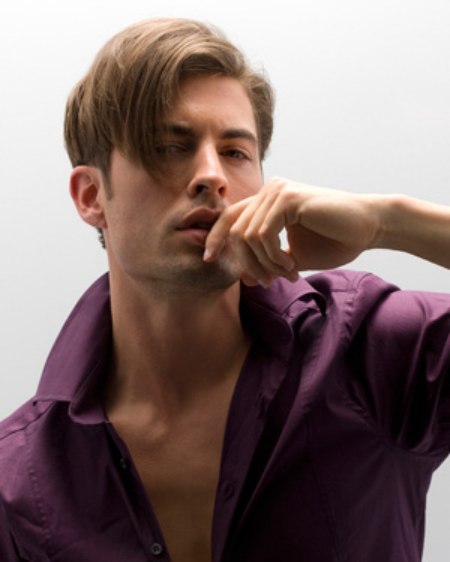 The long bangs are curved into the face, almost covering one eye and the sides and back are styled sleek and straight down with just a little lift on the roots for soft volume on the crown.

This attractive men's look has a hint of James Dean and Don Juan without being too overbearing. A great hairstyle for guys who dare to show their softer side every now and then.


Glam Hairstyle for Men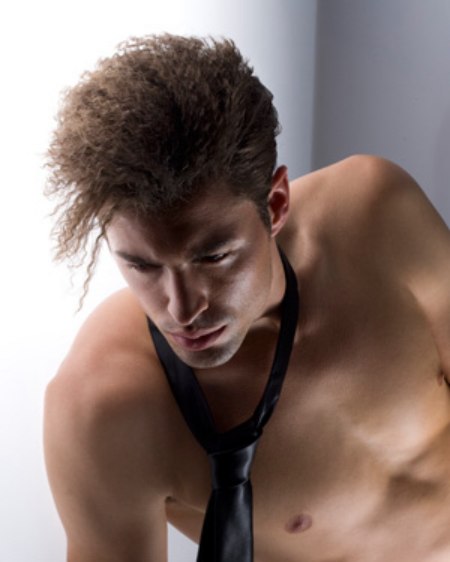 Thanks to celebrities like Adam Lambert men can fly high on the wings of glam again! Get out the glitz and glimmer, the shiny fabrics, the extravagant accessories and play with your hair!

This fantasy hairstyle boasts a poof of tiny crinkles in the longer top layer that are in a playful contrast with the sleek sides, combed back with some gel or wax. This one takes a little more effort, but isn't it worth it?

Hairstyles: BUNDY BUNDY Artistic Team

See also: Men's hairstyles