Propre Rock by Eric Léturgie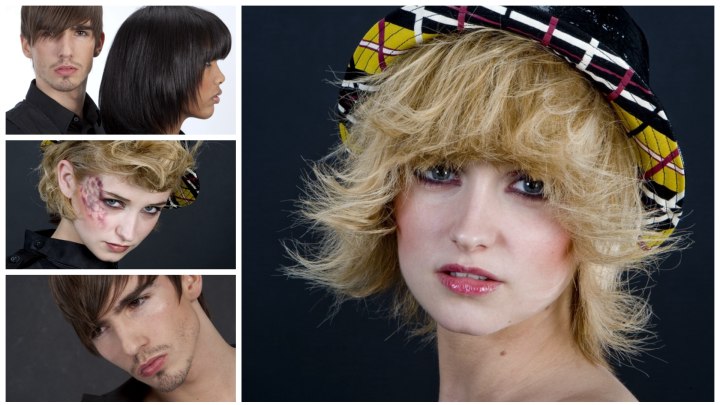 Scroll down for more photos ↓

With this small collection of hairstyles, the French hair artist Eric Léturgie further explores the vibe and feel of true Rock. Finely textured cuts for her and him manifest Eric's vision of movement, rhythm and expression. The intensity of the haircut is supported by clear and natural colors with no frills - blonde, brown and black.

He does not aim to reinvent the wheel and the cuts in this collection look a little familiar. Think Madonna and James Blunt. Yet he infuses each style with his own flavor.


Outward Flip


Even without the fancy patterned hat this hairstyle would be a serious eye-catcher. A rounded silhouette and oval cutting line around the head is the demure base for the high-octane action that happens with the styling.

Edges are turned outward and the hair appears to be charged with a very stylish static. All edges are textured deeply and the honey blonde color is lifted to stardom with bright highlights.


Vertical Fringe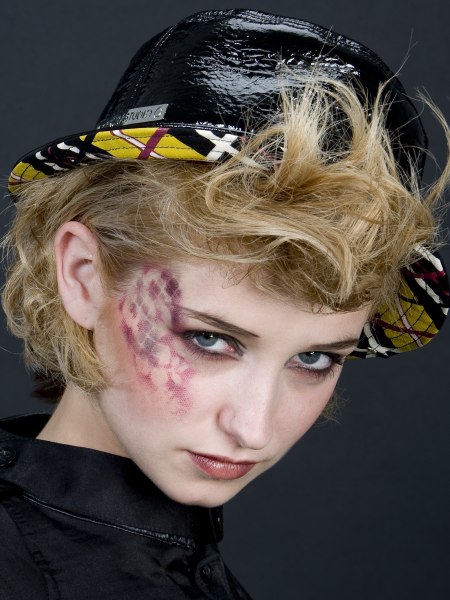 The same cut from the previous photo in a more radical expression. For this bold look the hair was casually taken to the back, keeping a rather unkempt surface and then tugged behind the ear. The fringe is reaching up high with a lot of kneaded-in movement and tips directed skyward.


Modern Texture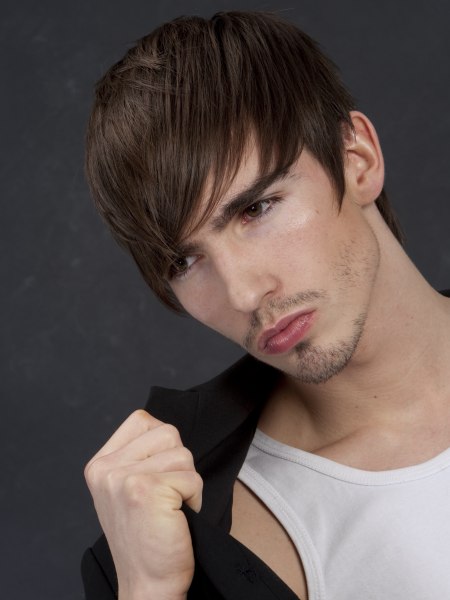 Long lines dominate this short men's haircut. The fine but intense texture turns the edges into pointy marks of style. The hair is combed from a central point high on the crown towards the front with long and straight sweeps as well as some additional movement overlapping from one side. A smooth brown and thin sideburns work well with the debonair feel.


Queen of the Fringe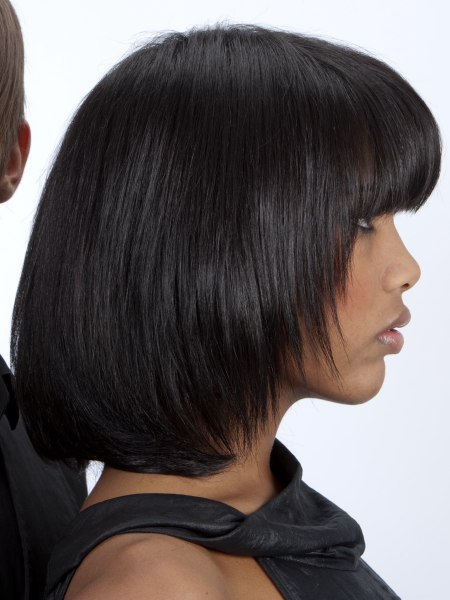 The thick fringe is curved inward for extra volume. The same movement is repeated in the back of this svelte and shiny look. From the inward curve in the nape all movement is directed forward and finds its edgy highlight in the highly textured, tapered sides.

The black hair color has an almost metallic shine that can be achieved with a color rinse or a shine spray.

Hairstyles: Eric Léturgie

See also: Short hairstyles | Medium hairstyles | Men's hairstyles