Illumination by Oscar Oscar Salons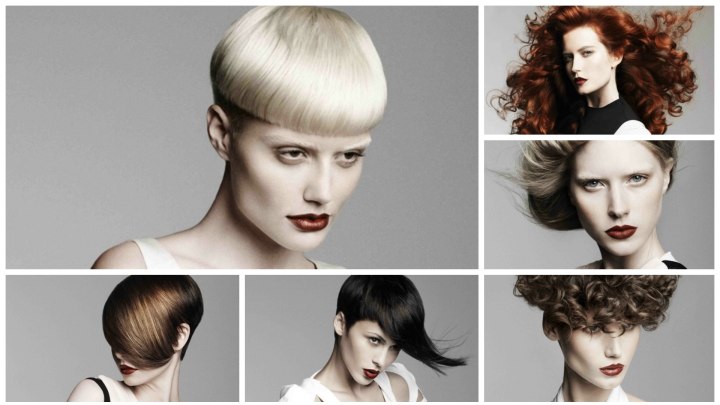 Sculpted shapes give this contemporary collection of hairstyles a very artsy feel. Emphasis is on clearly defined shapes and muted colors. Extreme graduation in the nape and longer hair towards the top and front bring about unusual contours and interesting new styling options. All of the short looks are on the top-heavy side featuring most of the action above the ears.

Curls in short or long styles are thick and luscious as a perfect curl should be in one short and one long style. Colors are taken from the natural palette and are, except the red mane, slightly muted and soothingly neutral, but never dull.


Fancy Fringe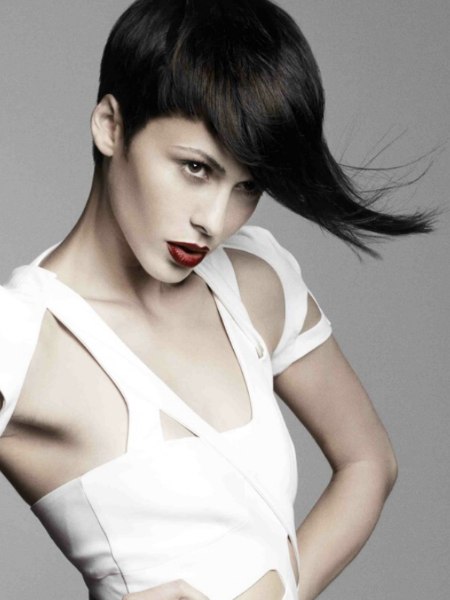 This extra long fringe puts a new energy on the super short crop. A neatly graduated rear gives a smooth and sexy nape; distinctly cut sides with a little arrow towards the cheekbones are stylish and trendy.

The wow factor comes in with the almost chin length fringe that starts with a short and wide curve on the side of the forehead. Pure black is the color of choice, elegant and mysterious.


Curls on the Rise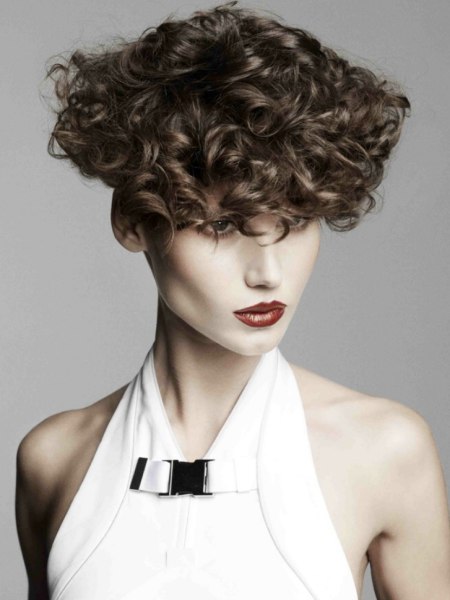 A truly uplifting short hair look with thick curls hovering above an invisible line at the top of the ear. Shaped almost like an elegant hat this look combines a sculptural trendiness with movement and a sexy texture.

The fringe is pulled low while the nape is lifted and finely graduated. The hair color is a soft nougat tone, earthy but with a touch of metallic shine.


Metropolitan Minimalism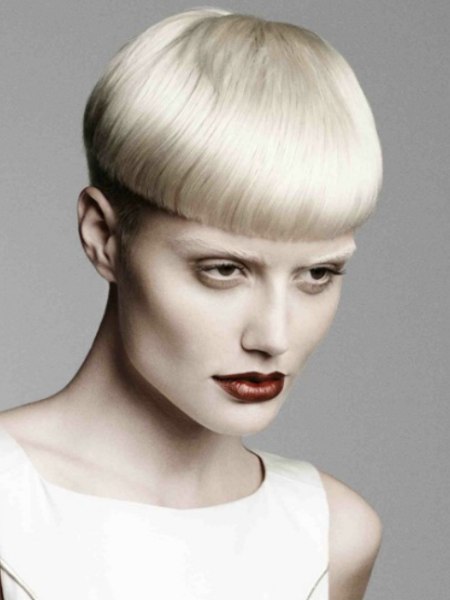 Simplicity done right equals high style. A short round top is set apart from the graduated velvety short crop by a straight and blunt horizontal line that hovers about half an inch above the ears and eyebrows.

The sleek silkiness of the mushroom cut shines double due to the intense platinum blonde color. Eyebrows gleam in the same hue adding a surreal touch to this ultramodern look.


Burgundy Wildflower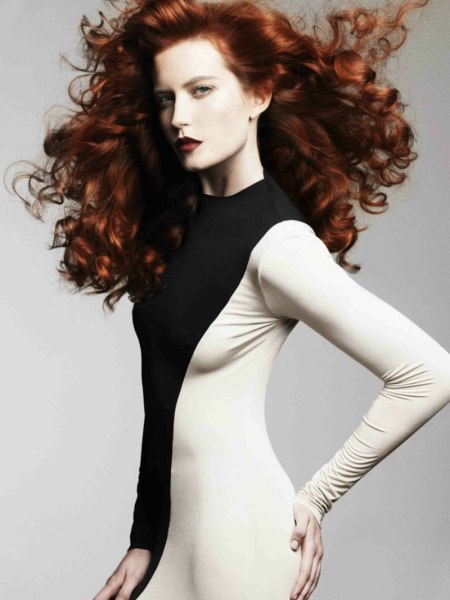 Extreme volume meets an extreme color for a stunning rendezvous. The burgundy color equals the vibrancy of the large thoroughly shaped curls. The long hair is cut round with the longest part in the back. This also contributes to the shapely flow and incredible volume. A side partition and larger waves around the face give the wild mass a sophisticated turn.


Low Flow Fringe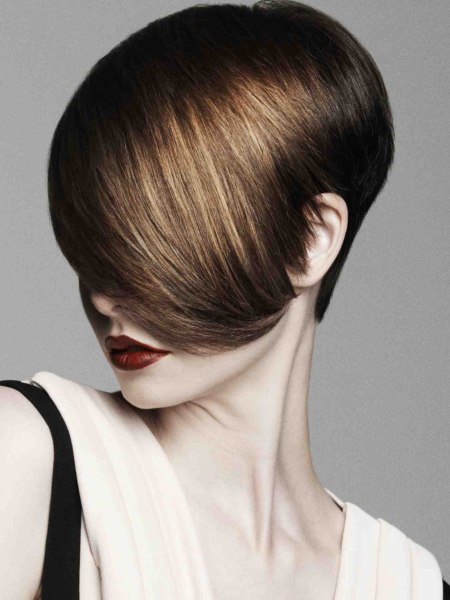 Capturing the trendy draped look the fringe is styled to a low flowing curve. It is set apart from the back part of the short style not only by its length but also through its slightly lighter color.

The transition from a dark brown to a bronze tone with bold blonde highlights underlines the direction of the cut from the steeply graduated neck, the slightly lifted crown to the low front.


Bride of the Wind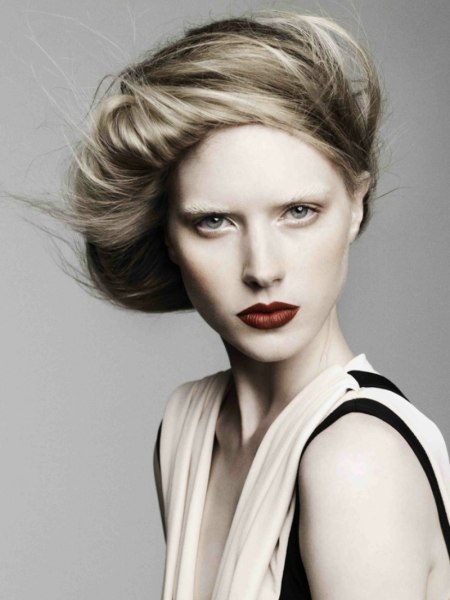 A rough texture is supported by the intense contrast of color from dark espresso to a light vanilla-dew. The medium long straight hair is styled to one side where it was loosely gathered just off the crown to shape a casual upstyle that appears light and fluid in its windswept motion. Asymmetry makes it modern and festive.

Award: Hair Expo Australia - Photographic Collection of the Year Finalists
Finalist: Oscar Cullinan
Salon: Oscar Oscar Salons