Glamour et Affinités by MASSATO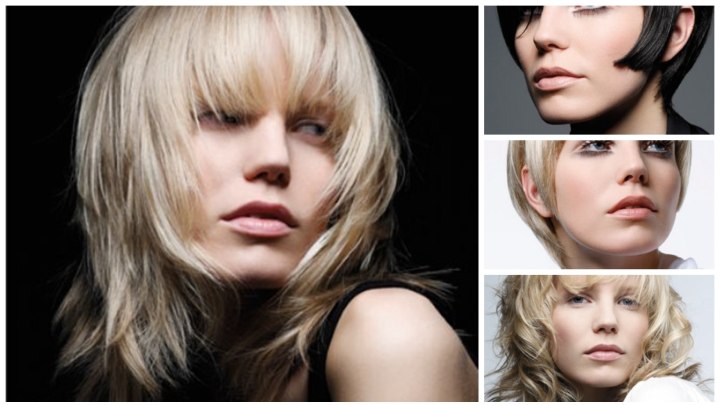 Spring and summer are bursting with style. Versatile and full of character the haircuts in Massato's collection could not be more different, but they all share some key factors. Glamour, sensual lines and deep full fringes are the connection.

Strongly defined short cuts are made for confident women with a bold sense of style who easily switch from faded blue jeans to a tux or an extravagant gown. Basic colors empower the shape and add a timeless flair.



Medium long hair comes with layers and lots movement. Sporty and romantic tendencies are based on similar cuts, all of which are tempting, alluring and glamorous in a natural summer sunshine blonde.


Balanced Geometry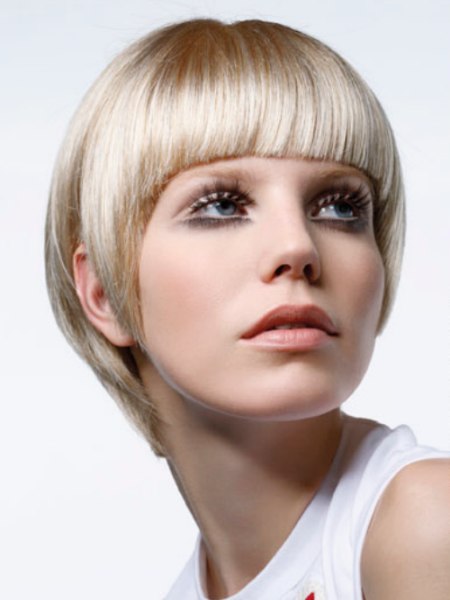 A symmetrical short haircut with a wide fringe and a charming graduated contour. Texture is superfine and just in the tips to shape a soft line with a little volume. Two long sections replacing sideburns complete the outline and all comes together as a flattering round shape with a sizzling memory of the 1960s.

Being a little retro, but very modern and unique puts this look high on the wish list.


Retro Twist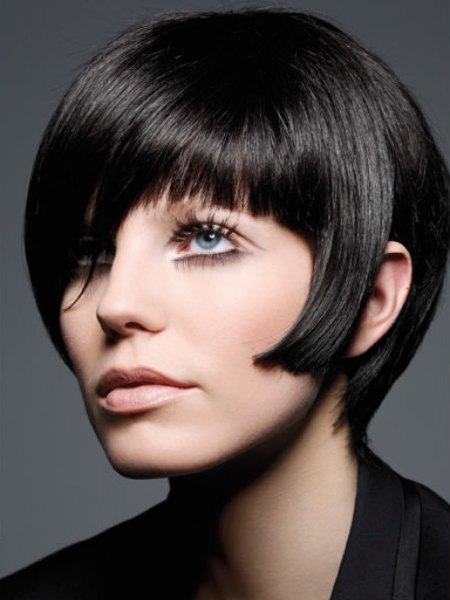 Very similar to the previous short haircut, this version shows the rounded contour, the snug fitting neck line and the two longer strands that are shaped to cheek-bone enhancing sideburns.

The big difference is in the fringe which here is shaped diagonally and a cutting line from the left temple, curved above one eye and then descending over the other one.

The dark twin to the last look is even more charismatic in its warm black tone and a make-up that brings emphasis to the eyes.


Summer Flirt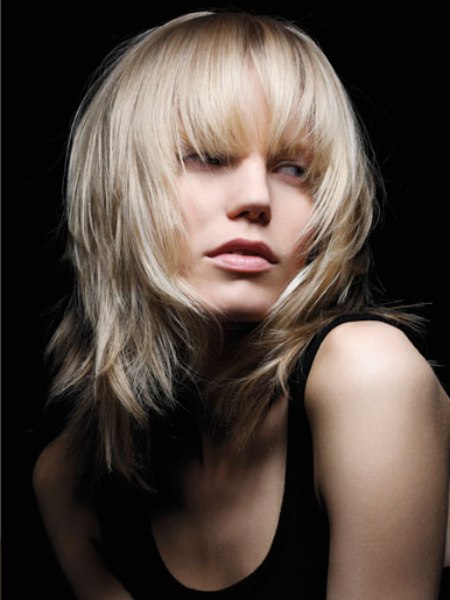 From the beach to the club a layered, low maintenance hairstyle like this always looks great. With a perfect cut as a base, nothing can go wrong. Wild and wispy styling brings out the sporty character and has this sexy, rugged wind and water feel.

Layers are long and finely textured, a long fringe and graduated sides can be pulled into the face for some sensual, veiled mystery.


Summer Romance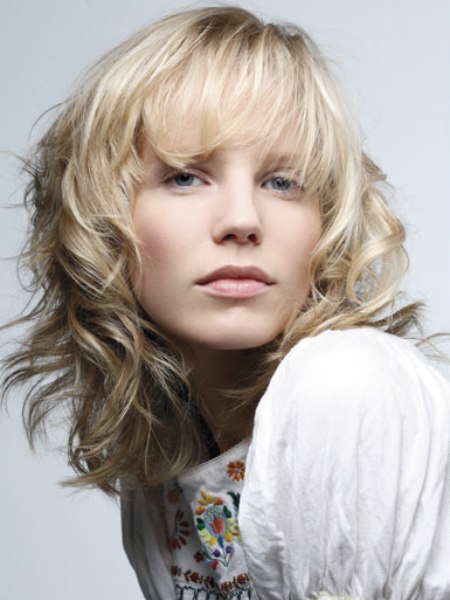 A different styling gives the long, layered cut a new energy. Thick curls twisted into the medium long hair with a curling iron take the look from feisty, sporty to romantic and feminine. The sides swirl in thick barrels next to the face and open it up.

The hair is still wispy and gently tousled for a trendy messy look that works great with the new hippie or boho styles and will bring gentle radiance to the summer. To boost all the enlightenment, the naturally blonde hair received subtle highlights in a brilliant light blonde.

Hair: MASSATO
Photography: Friedman Hauss