Goldwell - Topchic StayCool Brunettes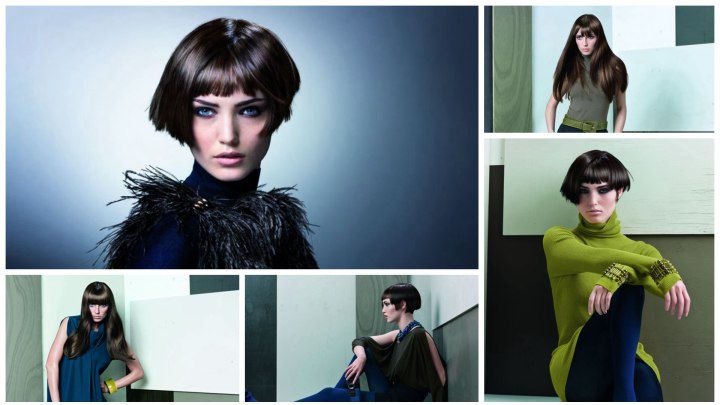 Scroll down for more photos ↓

Discover Topchic StayCool Brunettes by Goldwell, brown shades that remain permanently cool with unprecedented color stability due to Cool Protect® Technology.

Available in 3 hair color families:

• Pearly Couture Brown: Cool chocolate browns enriched by multi-dimensional reflections (6BP, 5BP and 4BP).

• Smoky Couture Brown: Metallic effect for a cool, silvery brown(6BS).

• Matt Couture Brown: Matt reflections enriched with traces of gold for a multi-faceted brown (6BM and 5BM).


Choppy Asymmetry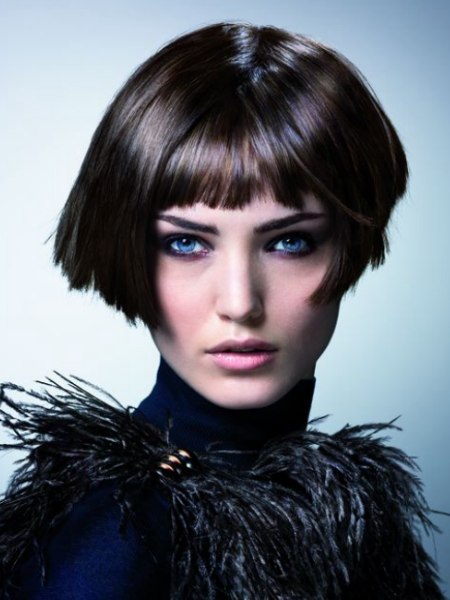 The elegant allure of the rich brown tones elevates this avantgarde page boy cut to new heights of fashion. Luscious shine and much a genius placement of subtle highlights give precious depth and dimension to the straight hair.

A special effect: the short and artfully jagged fringe, that is overlapped by the longer side and softly transitions into the shorter side. The nape is short and appealing, with a gradated texture.


Geometrical Classic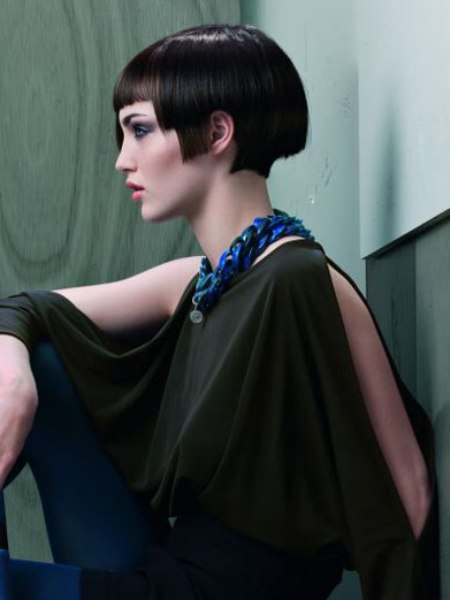 Cutting corners? Yes, please! Especially when they turn out this classy. Short hair dyed in spectacular nuances of brown and black takes on a sculpted identity with angles over angles overlapping other angles.

Cubist art turned hair also comes with extreme shine in a cool moonlight reflection on the multitone canvas of hair.


Blue Light Length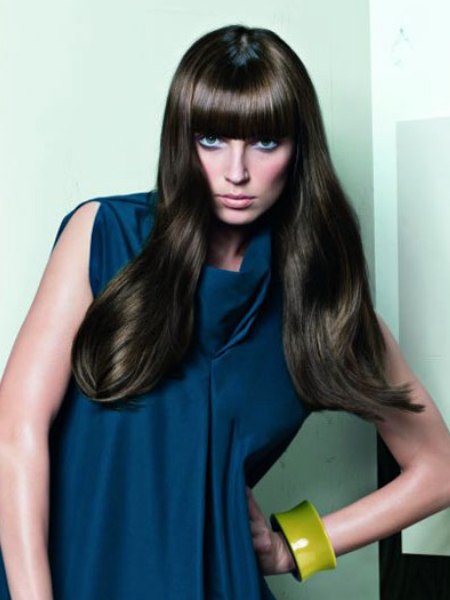 A silky flow of long, thick hair bedazzles with the contrast of its luscious and passionate flow and the cool glow of a unique and rare shade of brown. A blunt cut long fringe brings classic style and also a youthful effect all with a not too slight retro tingle. Simplicity in style meets complexity of color with stunning results.


Heavy Texture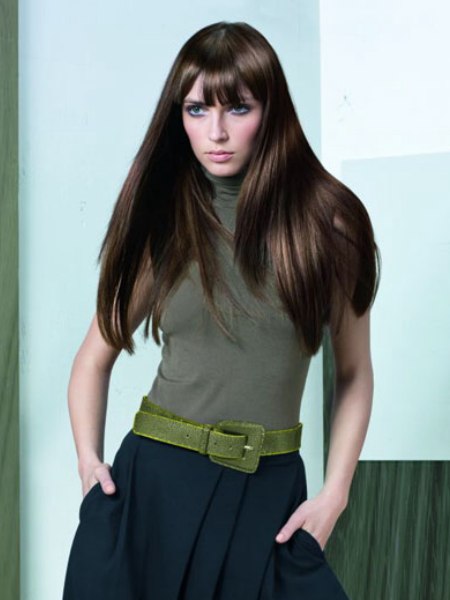 Mid back length hair comes to life with the big stroke texturing that brings softness and volume to the lower third of the hair, which flows around and beneath the shoulders like luxurious, heavy satin.

The hair is infused with a rich and intense brown that radiates an almost iridescent shimmer in the cool hues of morning dew.


Angles and Points


Refined and targeted texture turns the cutting line into a scalloped series of jagged tips. Soft and hard elements are combined in this modern and asymmetrical short haircut with short bangs overlapped by the longer and the shorter side.

Minimal sideburns add character and the smoky brown hair color induces an intense sense of rebellious seduction.

Hairstyles & Photos: Goldwell

See also: Short hairstyles | Long hairstyles