Angelology by XYZ Academy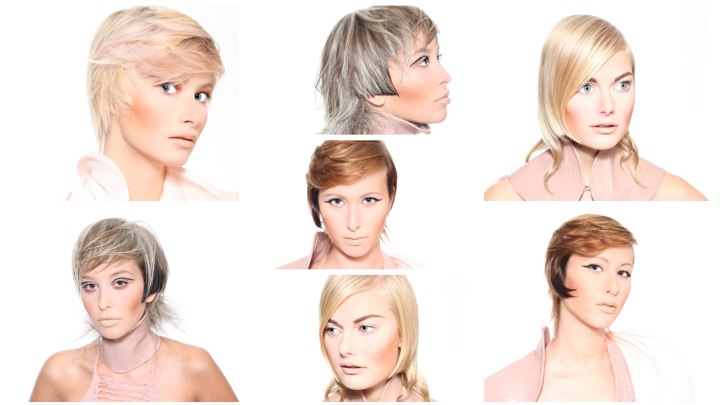 Scroll down for more photos ↓

What do XYZ stand for in the hierarchy of the divine?

Those powerful beings shine in their intimate perfection: bright light, irresistible power, boundless abilities, unremitting fairness, wonderful revelations and constant deeds of goodness!

They have inspired the creators of the XYZ Academy to design a new collection with a focus on purity - amazing hairstyles whose sophisticated cutting techniques and soft finishing touches convey an attitude of wisdom.



Once again, XYZ breaks new ground with daring innovative techniques such as "panel cutting" or "ross undercut". Fluidity, smoothness and a delicate work on the curving line enhance the allure and refinement of the hairstyle to create a total look whose attractivity is totally irresistible.

Fair colors with pearly, copper, gold and platinum hues convey the iconic ideal of purity underlying the whole collection.


Light and Dark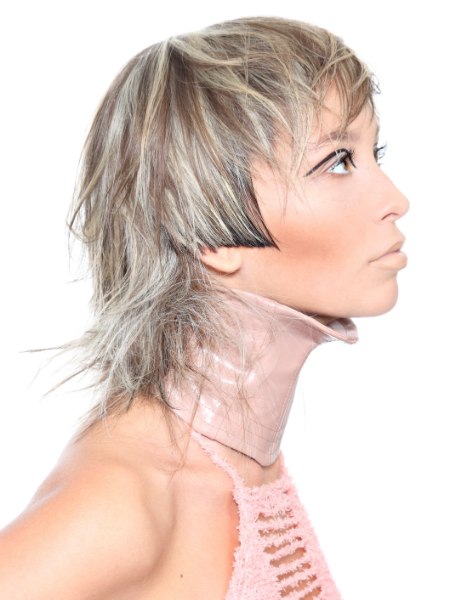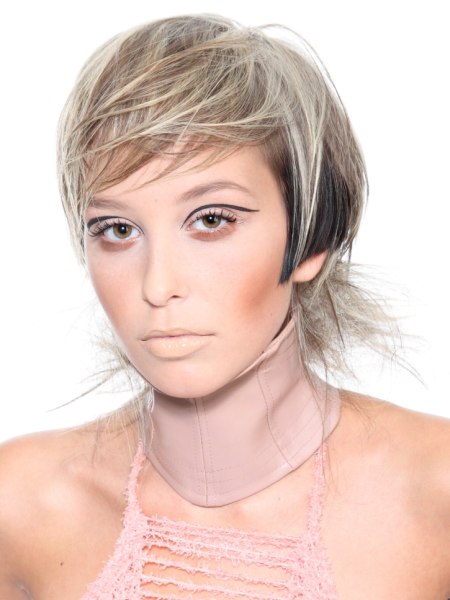 A divine play of cool and warm hair colors, applied in wide sheets and layers takes the finesse of cut and shape to a new cosmic level. The darkest color is on the lowest layers and the hues progress from the shadowy tones to a moon burst platinum hue.

Changing textures and a combination of weightless and dense elements bring their own message to this creation of poetry and philosophy in hair.


Magical Breeze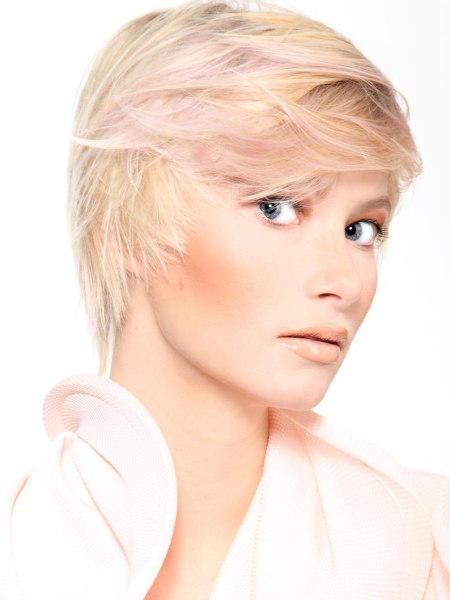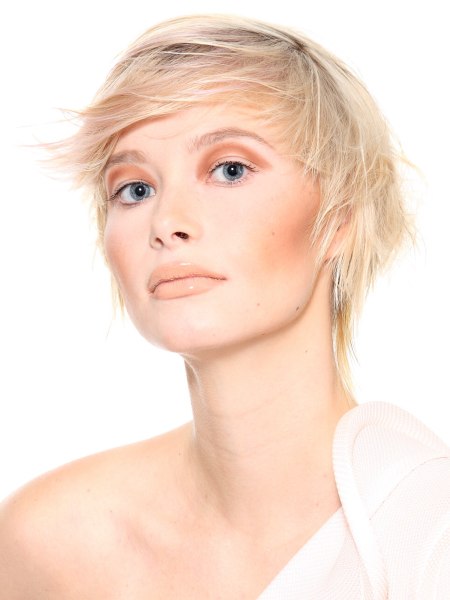 Movement as if a summer's breeze had just kissed the light texture of these tempting layers takes the hair around the head in a sculpted flow. The visible individual strands vibrate in hues of pink petals and light blonde hair colors all set on a sub section of darker hues which creates a very lively effect of an eternal flow and motion.


Extended Glory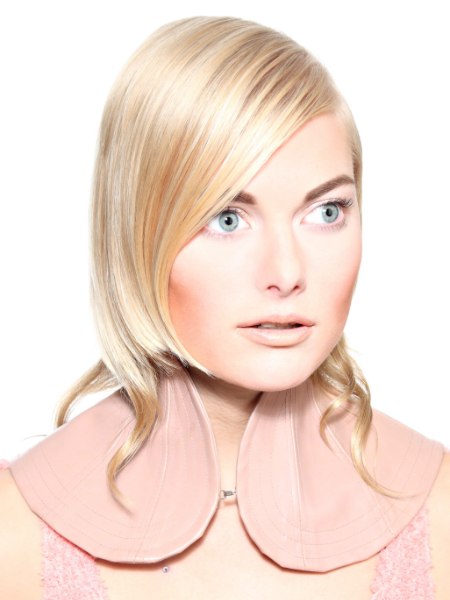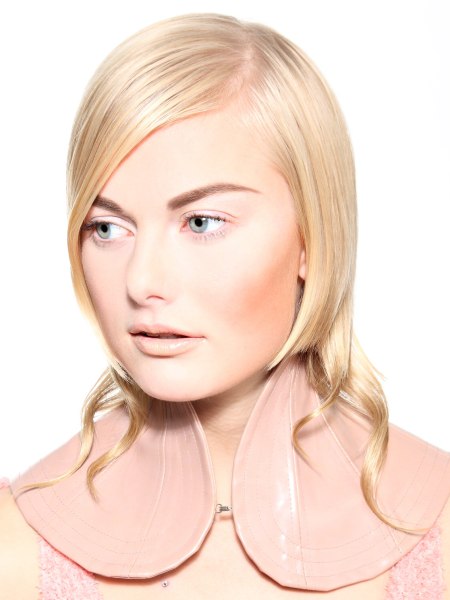 The play of platinum and gold, both applied in wide sections and intermingled with each other by interspersing individual strands, is just as unique as the shape of this angelic hairstyle.

The side parted sleek upper section, a basic chin length bob is a cousin of it, runs out to curiously waved and finely textured lengths that gently float around the neck and touch the shoulders.


Asymmetrical Elegance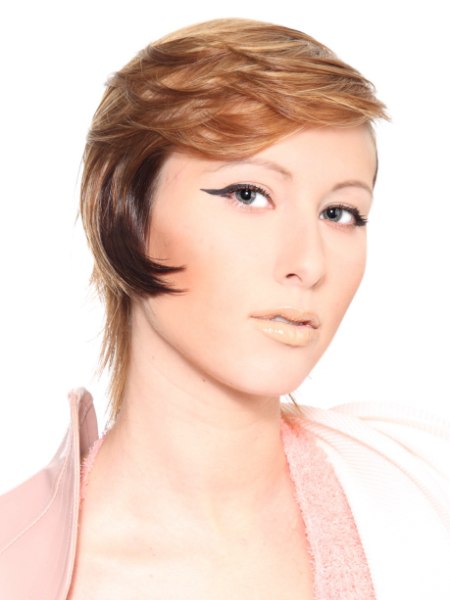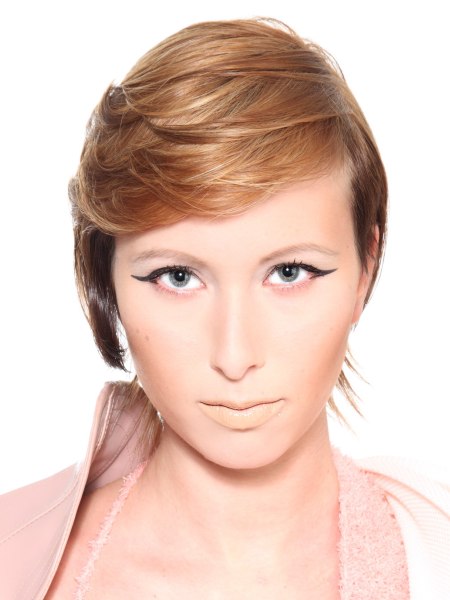 Curves dominate this short and sophisticated modern haircut which turned flamboyant with its asymmetrical styling. Long shiny strands flow across and around the crown in curved layers playing with the light and creating an intricate surface pattern.

On one side a very decorative long, pointed section in a darker hue is curved into the face for added finesse and elegant seduction. Of course an element of surprise can't be missing, and it is in the back, in the form of straight and slightly spiked hair that covers the neck.

Hairstyles: Michaël Del Bianco for XYZ Academy
Colors: Maryline Forges/Sharon Weekers/Valerie Joret for XYZ
Photos: Carl Alex
Make-up: Edith Carpentier
Styling: Giovanni Biasiolo
Production: ©XYZ Academy - Belgium

See also: Short hairstyles | Medium hairstyles