Uniform by Framesi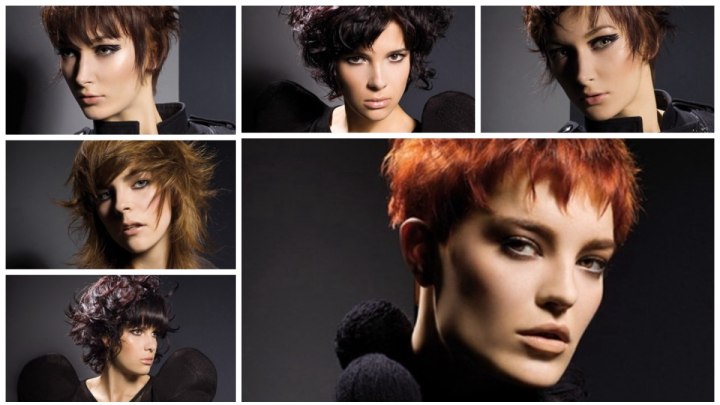 Simplicity comes in a new outfit. Redefined by the hair artists at Framesi a simplified approach to great hair fashion is expressed in their "uniform" collection. Matching the current trend to military inspired clothes, hair by Framesi follows its own rhythmic beat.

Feminine expression and energy is at the center of the collection. Cuts and styling strive to soften harsh lines with much texture, volume in the right places and the use of highly reflective color that radiate with subtle intensity.


Hairstyle that Lengthens the Neck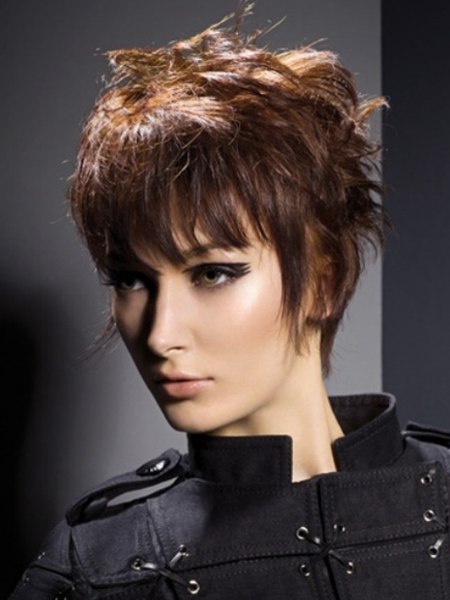 Dominant bangs and long textured side burns set a bold tone which is infused with a lighter state of style through tousled strands on the crown and in the back. A graduated rear lengthens the neck and gives the short hairstyle a slender and well coiffed appeal. The hair color is a subtle play of a dark coffee brown with a shiny hazelnut.


Posh Short Haircut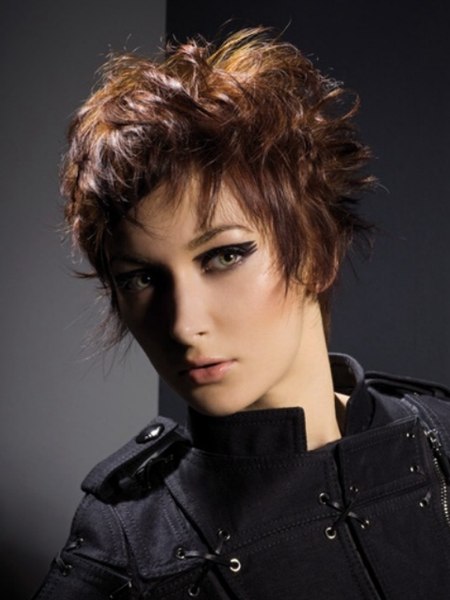 Believe it or not but you are looking at the same short haircut as in the previous picture. The dramatic difference in its appearance was achieved by styling alone. All the heavy elements from before are here loosened up, for example the fringe. The movement of the hair is more controlled and less frizzy, thus looking very posh and feminine.


Sweet Boyish Haircut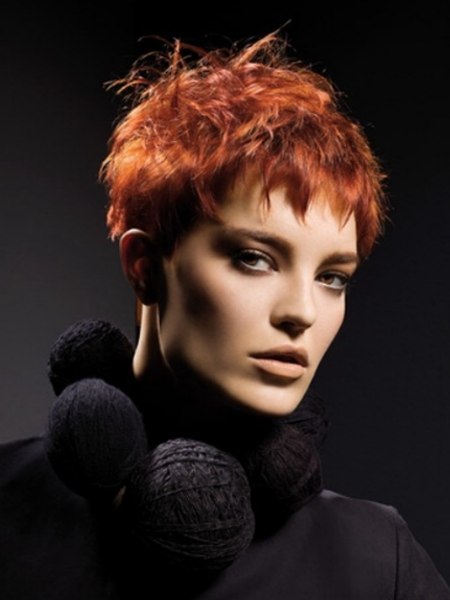 Lightweight and sassy with a lot of fire is the essence of this short and sweet cut. The cut is boyish but expresses tons of feminine energy with each of the textured tips. The fringe is short, as is the smoothly graduated neck so that the weight of the hair is assembled above the ears. Styling puts emphasis on movement with just a little bit of commotion.


Curls and Split Fringe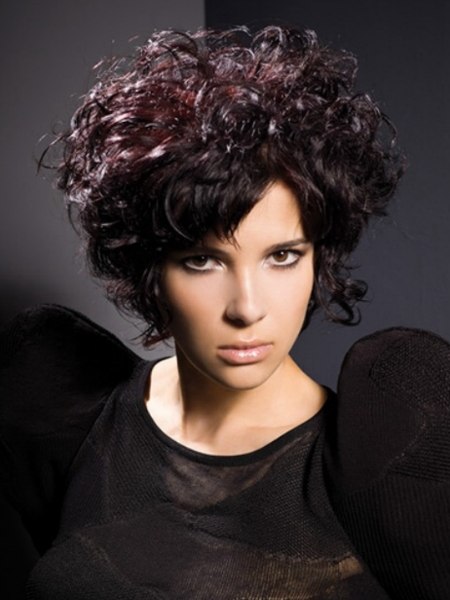 A huge bundle of lively large curls reflects the extreme shine of the black and cherry colors that bring such an intense passion to this hairstyle. The fringe is kept dense but is split to allow a touch of asymmetry while the bulk of the hair is evenly spread out in its bouncy and opulent seduction.


Thick Slick Fringe & Curls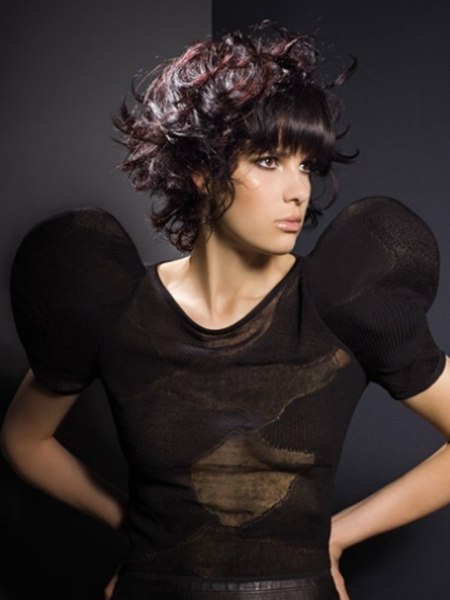 Dark as a night without the moon this extravagantly styled layered short hairdo will sneak its way into the hearts of fashionistas anywhere. A deep cherry color creates and otherworldly halo of turbulent curls which are balanced by the serene and thick, slick fringe. A lot of texture keeps the motion throughout the rounded silhouette.


Hairstyle with Fine Layering


Very fine layering starts at about eye level and continues all the way to the lowest point right around the collarbone. The tips are textured for even more visual interest and the resulting tapering is a flattering frame for the face.

This haircut can be styled into the face, as seen here, or in the opposite direction for a windswept and feathered effect. A warm hazelnut with golden accents is a strong and very pleasant color without being overwhelming.

Hair: Framesi