Equus by Felix Rojas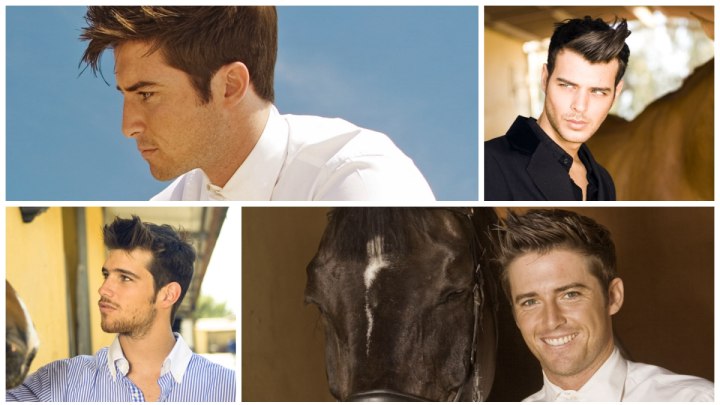 Scroll down for more photos ↓

A new era of masculinity is on the horizon or, as seen here, in the stable. Men are demanding more style and more services at salons, a trend that cannot only be observed at Felix Rojas' home base Barcelona, but is spreading like wildfire around the world.

The fashion-conscious man of today goes for the classic haircuts, but not without a twist. Rojas' suave collection of men's style is aptly named Equus, the Latin word for horse. Hunters, horsemen and in our part of the world the cowboys always had an irresistible rough and rugged, nature based and highly sexy appeal. The four haircuts in this collection are more stylish than rugged, but they also express a strong masculine aura and virility.



Short, well defined outlines, texture and a lot of movement in the front are the key elements and a high versatility when it comes to styling options is a welcome attribute.


Stand-up Fringe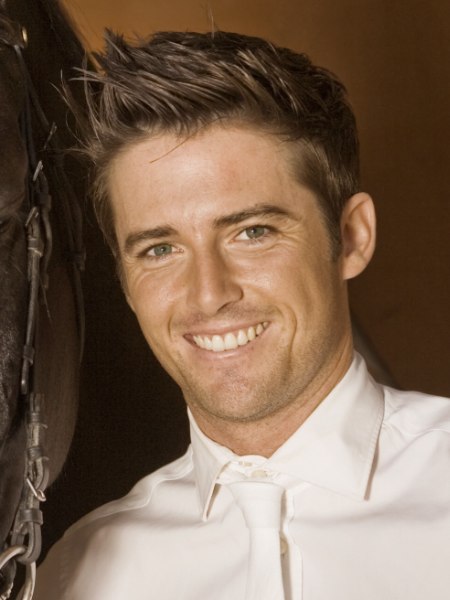 A stand-up fringe always comes with a bunch of charm and contagiously good mood. He wears his hair super short on the sides and in the back, with the top length increasing from the rear to the front.

A touch of gel or wax releases the fringe hairs from the pull of gravity and gives them a cool or classic direction.


Charismatic Male Look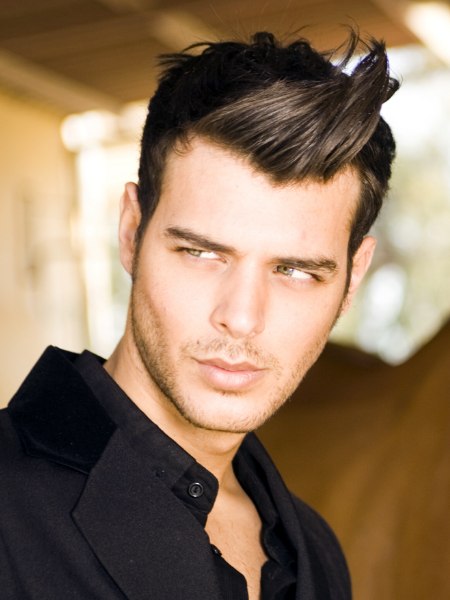 Charismatic from root to tip, his dark brown hairstyle distinguishes itself from the standardized masses with a feisty, sexy and rebellious long fringe that he casually flipped to the back.

Gel or wax can help with the styling and also ad the sexy shimmer. The extremely short sides and finely graduated back keep things in line, neat and clean cut.


Stylish Male Hairdo


The classic and the contemporary hairdo mix well on this stylish head. Velvety short sides and back transition to longer hair on top which increases in length towards the fringe section.

While the rest of the man's hair keeps up the well-groomed neatness, the top shows a lot of action with hair styled in different directions in a very calculated and deliberately messy way.


Long Fringe for Men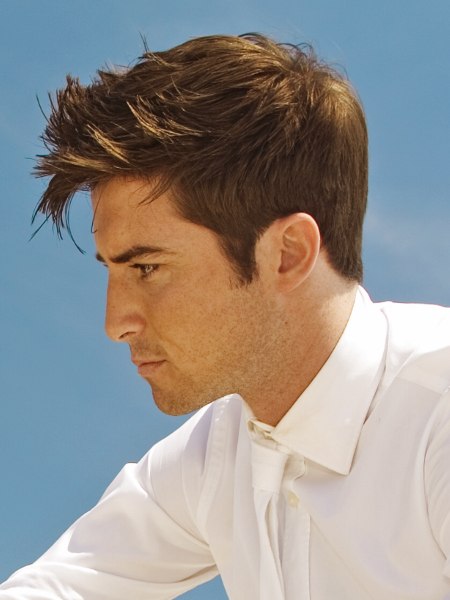 This daredevil scores with his long, layered fringe that seductively falls into his forehead. Sides and back are neat and dapper, with no hair going against grain, so all the sexy revolution and style are happening on top.

Neat or messy, classic or seductive, the right base cut provides many styling options for this man, so that he will win every race.

Hair: Felix Rojas for the Figaro Awards

See also: Men's hairstyles