Rock Chic - Reds Hair & Beauty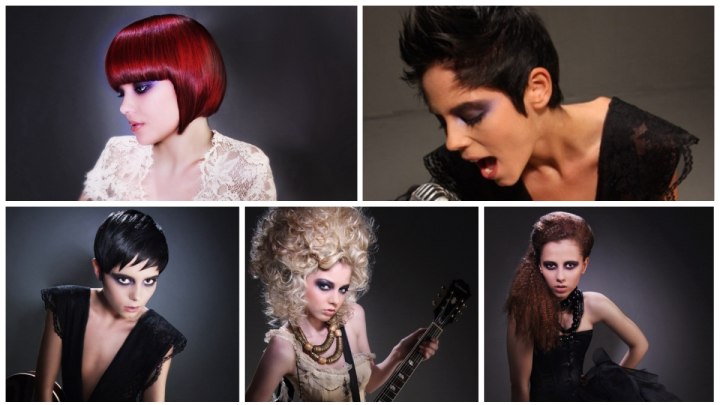 Post punk and Goth are stirred up with a double shot of glamour and the result is an invigorating cocktail of style shimmering in the most beautiful hair colors. The shapes and hues are as bold and outrageous as the women these hairstyles are created for.

The vibe is raw and edgy, yet at the same time very feminine. The five muses express the different streams of inspiration each with her own song, style and power.


Post Punk Haircut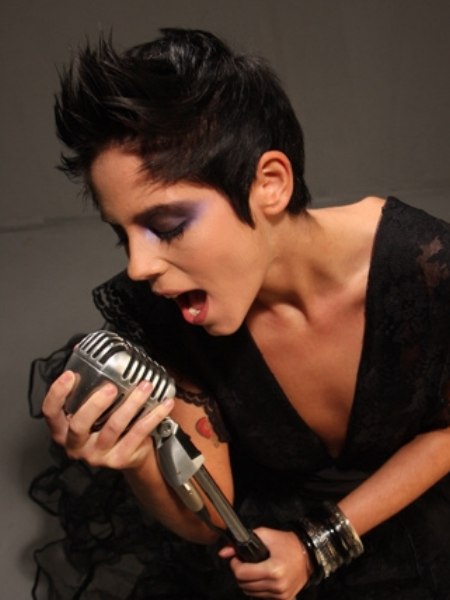 Stylish from the highest spike to the tip of the sideburn she is all about expression and strong emotion. The hair is styled to amazing movement from back to front and spiked up above the forehead leaving the face unobstructed.

The color is a very dark brown - almost black but not as harsh. It looks its best with a lot of shine.


Short Goth Hairstyle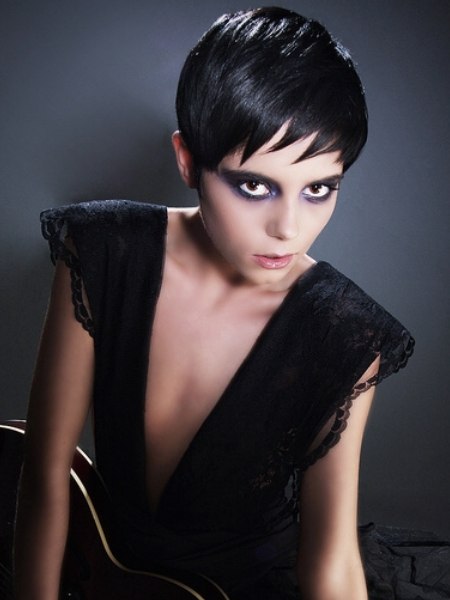 A super shiny sleek styling brings out the intricate cut and texture of this short but expressive cut. The spikes don't reach up into the sky but are outlined with perfection on her skin.

Gel or pomade are your best friends for this type of style and can be used generously. A bluish black hair color intensifies the effect and appeal of the edgy contour.


Large Pinkish Curls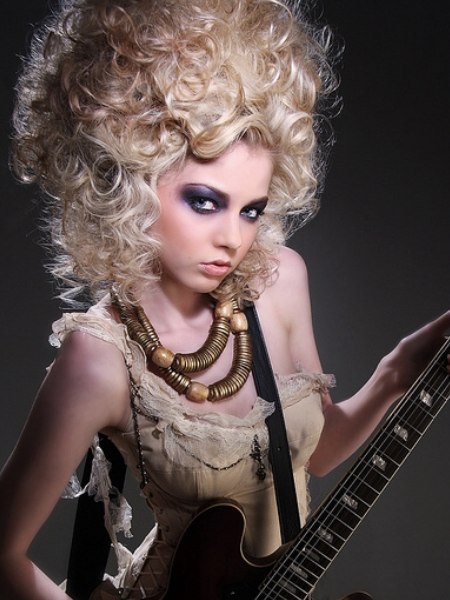 Unreal volume and an ethereal mélange of iridescent mother of pearl colors are taking Mozart to the Rock concert. A round cloud made of large curls of pinkish, silken radiance sits on top of a cascade of edgy spirals that are shaped with a flat iron for the sharp angle in their curves.

Don't let the exquisite platinum, pink and soft beige colors fool you - heavy metal is her real element.


Long Hair with Crimping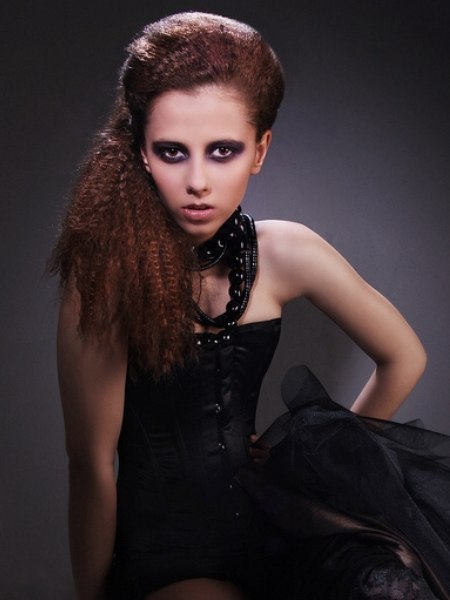 Thorough crimping of the long hair, heavily textured in the tips, results in a frankengirlish volume that is worked into a voluptuous hairstyle with a side ponytail. The 19th century high forehead works great with the modern asymmetry of the billowing mane.

Mysterious and always conscious of her own uniqueness she sports a warm mahogany tone to play with the light in the uncountable valleys and peaks of the crinkled structure in her hair.


Red Bob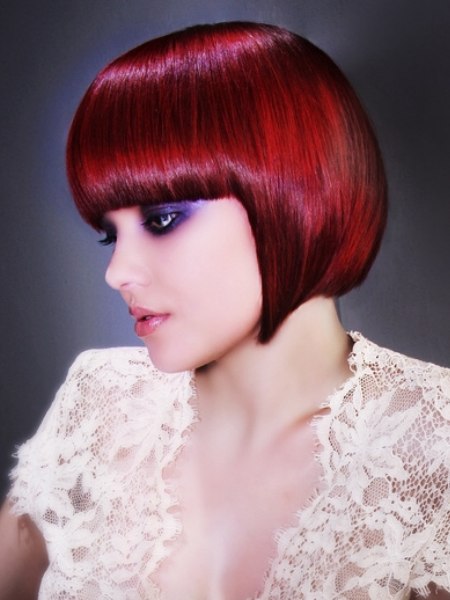 Bobs are made for Rock Chics too. No other cut is as versatile and covers such a huge spectrum of admirers as the chin length bob. Here the lower line experiences a stylish dip along the jaw line and with the help of a steep undercut the round fall comes almost by itself.

All of the hair seems to come from one point high on the crown and the direction of its sleek flow in indicated intensely by the ravishing red tones from a dark cherry to a bright stoplight red.

Hair: Greg Temple for Reds Hair & Beauty
Styling: Corinne
Photos: Scott Spock