Martin Crean at MODE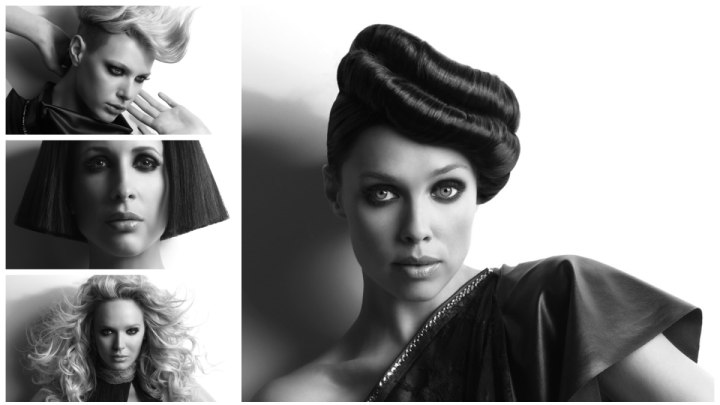 Scroll down for more photos ↓

Sculptural beauty created out of hair is Martin Crean's statement for the season as he presents a selection of four ultimately festive and elegant hairstyles. Each one is a strong character all by itself and the four could not be more different in their expression. But what they all have in common is consequent style, elegance, timelessness and bold determination.

Clean, clear lines, extreme volume and texture or an artistic updo invite you to celebrate the high art of timeless fashion made of hair.


Cleopatra Revisited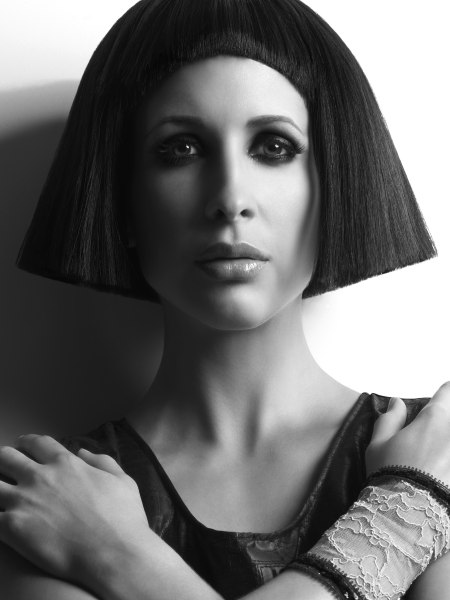 There is a plan and a purpose for each single hair in this regal hairstyle with the flavor of old Egypt. The perfection is obvious in the clean, blunt cutting line, the consequent straight styling and the exact geometry of the whole cut.

The true art is in the details. A narrow crimp at the edge of the courageously short and curved fringe as well as the choice of length and angle which shows the eye and the intuition of a true master and it makes this look just the right choice for regal women of our time.


Pure Luxury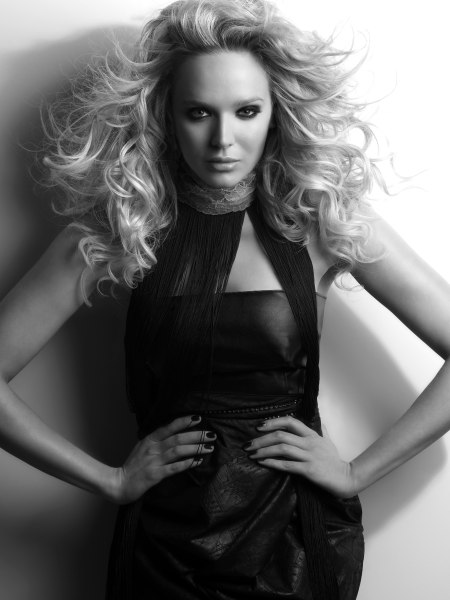 Volume, huge curls and a sunshine blonde color... one cannot wish for more. This epitome of luxury expressed in hair is layered throughout in generous lengths. This distributes the incredible volume perfectly from root to ends and allows the curls to develop to their fullest playful potential.

The curls and waves look very natural, and it does not really matter if they are or not, as long as they stay this gorgeous.


Double Coil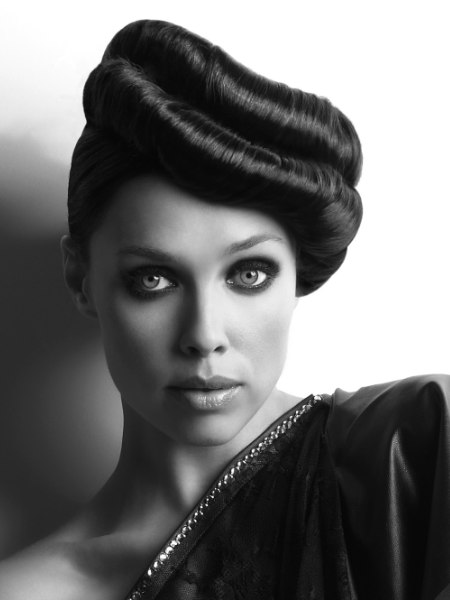 Two thick rolls of hair coil their way around the head and hover in their heavy lusciousness like a postmodern headdress. This elaborate look has catwalk caliber but it is also a great choice for every festive event or any other occasion that justifies a grand appearance.

The artistry of the creation shows especially in the refined wrapping technique and the shiny finish with not a single hair out of its place.


Alabaster Flames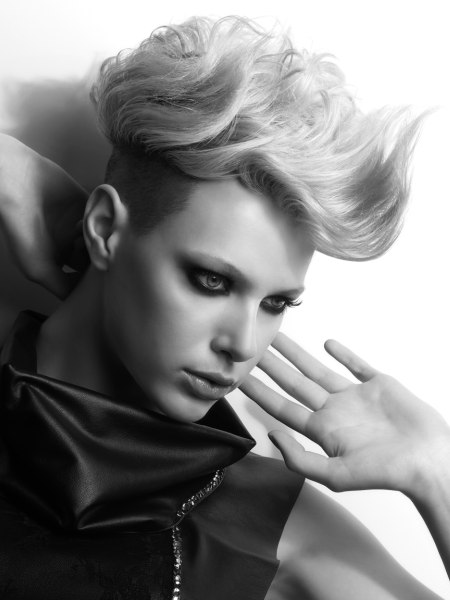 A classic already, this punk inspired haircut comes with an extra portion of mojo. High energy expresses itself in the soft, wavy spikes that rise up above the shaved sides, which only retain a mere stubble of hair. Contrasting colors of light and dark shades increase the effect. What is new is the feminine softness in the movement and styling.

Hair: Martin Crean at MODE, Gloucestershire
Photography: Richard Miles
Make-up: Justine Collins

See also: Short hairstyles | Long hairstyles | Up styles