Graphique Noir by NHF Inspire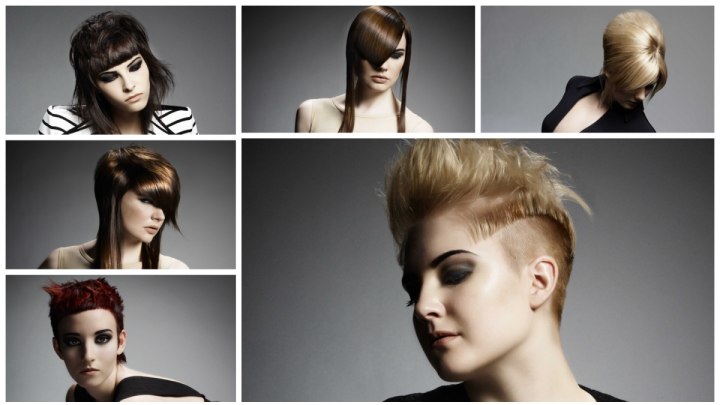 Scroll down for more photos ↓

Black & white together and graphic lines inspired the modern hairstyles collection of the national hairdressers' federation. Eclectic like modern fashion with inspirations from nature, catwalks and just from the big muse of hairstyles in the sky, this collection features short cuts, medium long and mixed length creations.

Lines are clear and distinct, while the texture softens the blow and gives it all a raw, sensual touch. The range of colors keeps it in the soft and muted realm with warm tones, a lot of shine and intense radiance.


Short Haircut with Spikes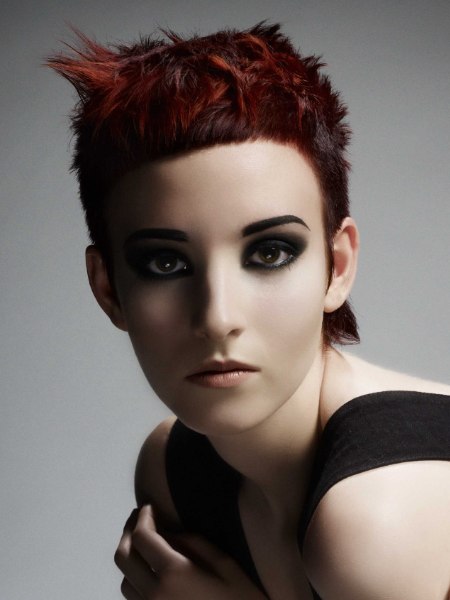 The ultra short crop has a determined contour but a lot of action is going on between the finely tuned lines that circle around the head. Much texture gives the hair a furry soft appearance and the dimensional effect is achieved by applying darker and lighter shades of red.

The styling focuses on showcasing the texture and swirls. Spikes and wispy ends bring adorable movement and excitement to the hairstyle.


Sophisticated Updo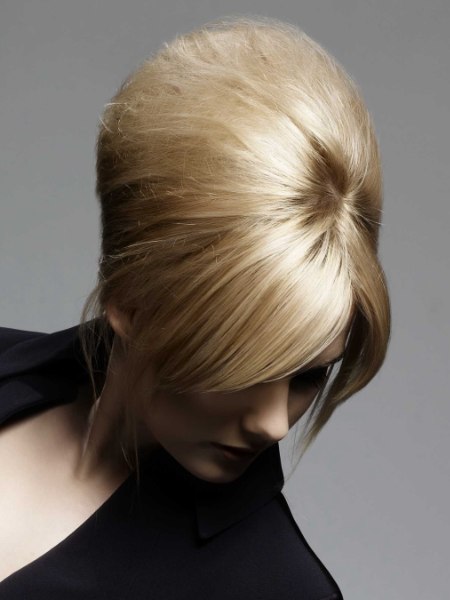 Flirtatious and sexy with the feminine hair power of the 60s, this granddaughter of a beehive still has the charm and attraction of its predecessor but has been updated with a loose, long fringe and a modern, less stiff styling.

The hair color is a warm, natural vanilla blonde with a cool silvery sheen. It is a perfect, polished and sophisticated hairdo for business or to impress your date.


Rocking Hairstyle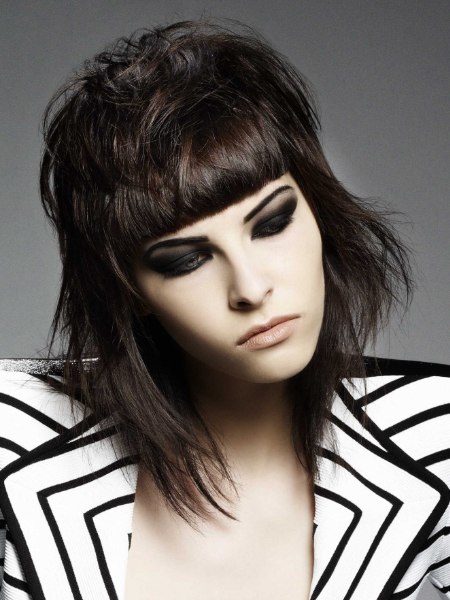 The style of Joan Jett and the short bangs of Betty Page come together as a rocking sexy hairstyle that feels familiar and yet new. The best of all worlds play well together in the shape of clean lines, fuzzy, textured lengths and a frothy wispy styling.

A hairstyle like this, of course, needs a strong hair color and the clarity of a raven black is a great choice. A few very dark brown accents soften the look and make it even more stylish and trendy.


Study in Asymmetry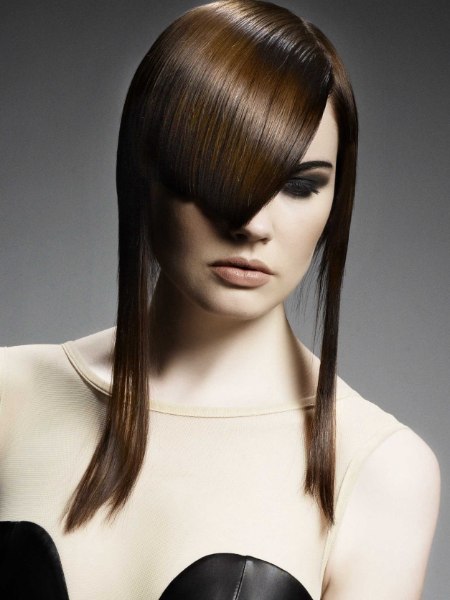 This cubist hairstyle consists of extreme opposites. Long slender sections alternate with a shorter and textured back and a long, triangular fringe with a clear outline and seductive length that covers one eye and gently touches the tip of her nose. The hair color is a multitone walnut brown with a lot of warm shimmer and earthy substance.


Layers Redefined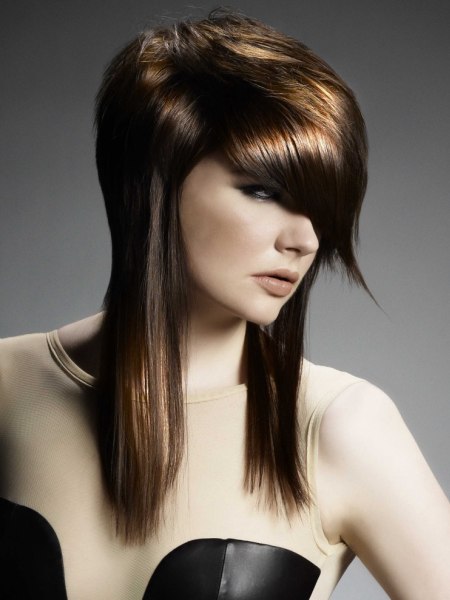 For this long hairstyle the word layers was taken very literally and brought down to its essence. Wide, thin, rough and smooth slices and strands of hair are overlapping or positioned next to each other.

The back of the head gets much rounded definition with shorter layers and a smooth graduation while the front slicks straight down and is softened up with a lot of texture in the tips. The tones of brown play with light and shadow to lend an even stronger sculptural character to this style d'extraordinaire.


Buzz Cut Sides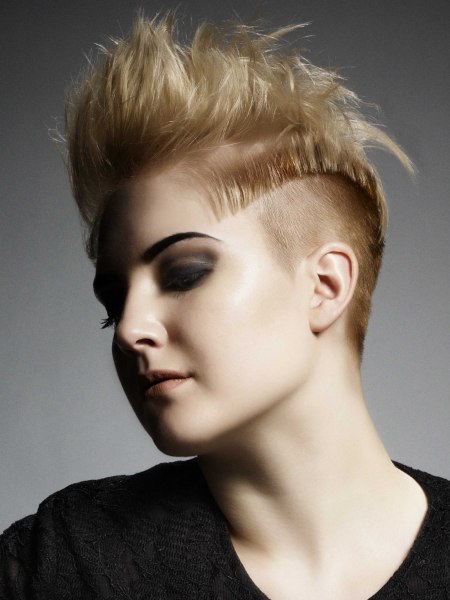 Stripped down and flamboyant elements are all in one very short haircut. Buzz cut sides are topped with a clear line of bristle short hair and after a distinct gap the soft and billowing Mohawk is the cherry and the frosting on the vanilla and hazelnut cake.

The blonde and warm brownish tones are fresh and at the same time have a very natural and earthy quality.

Hair: NHF Inspire for Fudge
Creative Directors: Akin Konizi and hob creative team
Make Up: Lucie Flowers
Styling: Jared Green
Photographer: John Rawson

See also: Short hairstyles | Medium hairstyles | Long hairstyles