The Clown Collection
Guys & Dolls Hairforce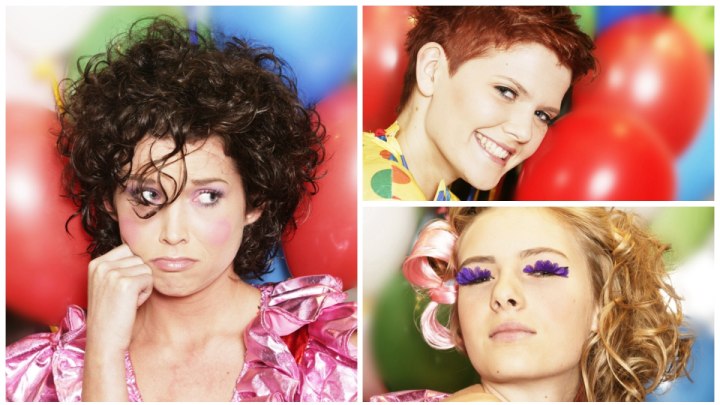 Scroll down for more photos ↓

Guys & Dolls Hairforce once again take the seriousness out of hair fashion and delight us with happy, playful looks in their small but powerful The Clown hairstyles collection.

A wavy bob, a short pixie crop in flamboyant red and brunette curls are contagiously cheerful and spread lighthearted charisma all around.



Versatility in styling is just one of the convincing attributes of these chic and adorable clown hairstyles. Experience and release your inner child. Be positive and float on those good vibes.


Bob with Spiral Curls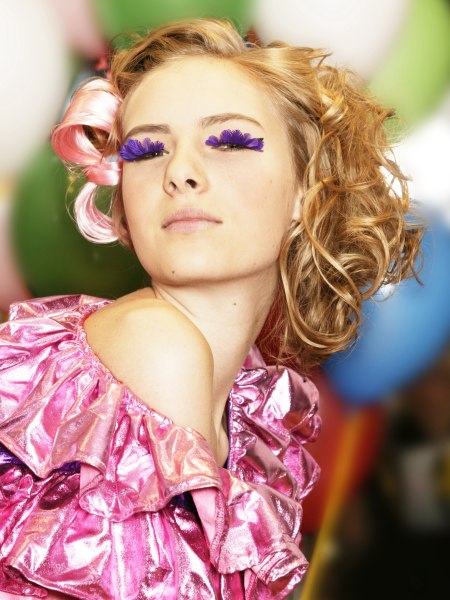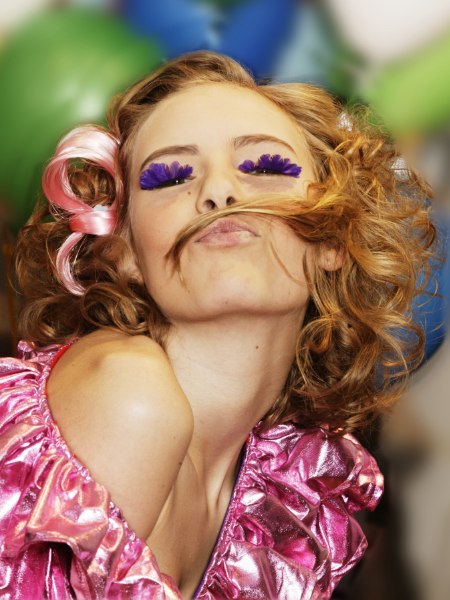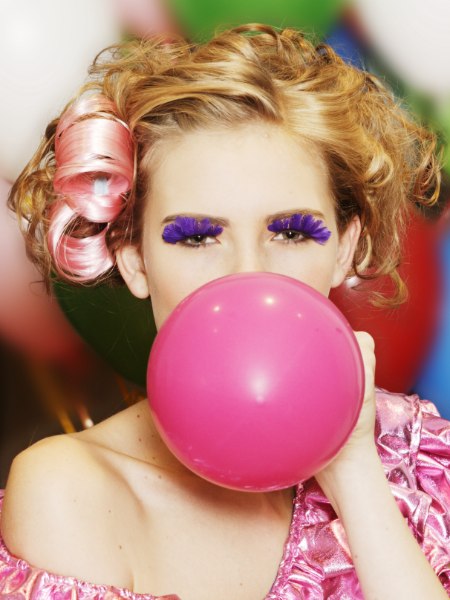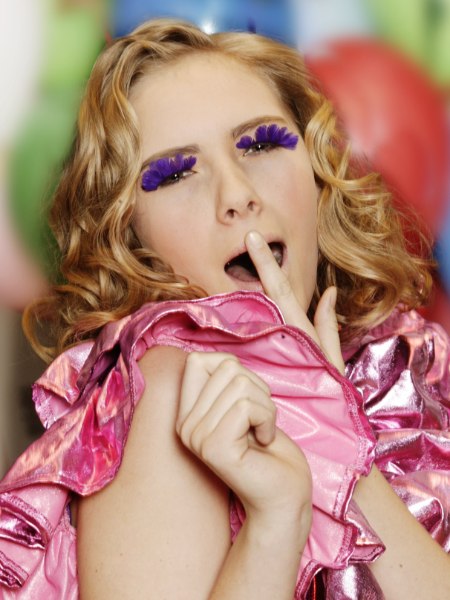 Precious bright colors enlighten even the dullest souls and the frolicking spiral curls cannot help but being irresistible. A medium long bob is the base for this enchanting clown hairstyle. Slightly graduated and curled, all the energy becomes tangible and much bouncy volume is awakened.

Several tones of blonde from a subdued ash blonde to a bright golden tone add dimension and enhance the curls even more. A fun accent is the pink roll of fake hair that was pinned on the side!


Short and Feisty Red Hair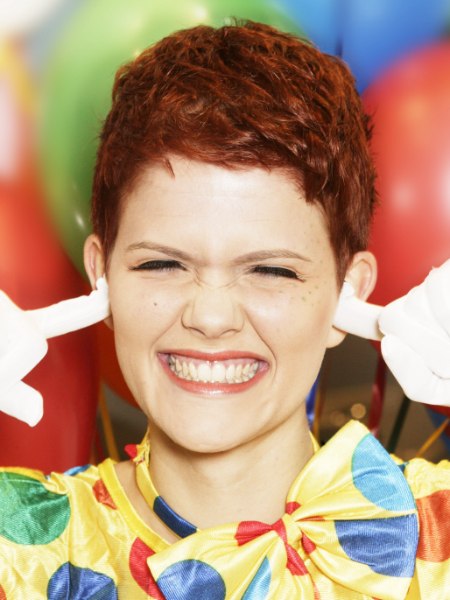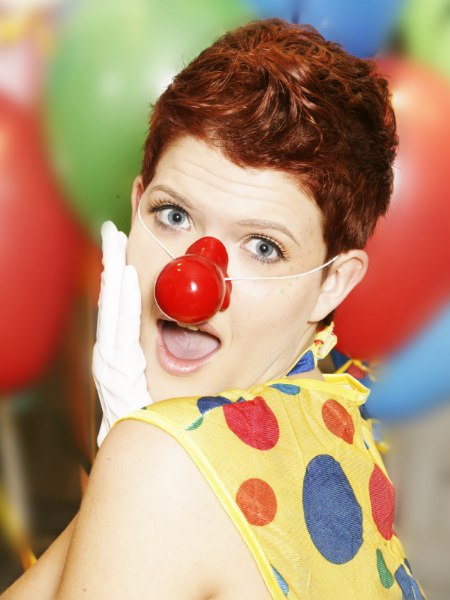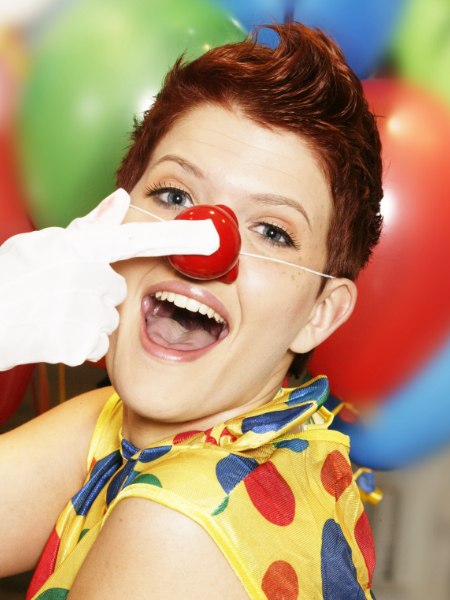 Keeping it short and feisty is a great choice for all women who want to bring attention to their face. Here the hair was cut in a fine and distinct line with soft graduation along the back and the sides.

Towards the top the hair lengthens to add more volume and increase the styling options. A little gel on the fingertips and the pixie cut can have a new expression in less than a minute. The bright red celebrates life and happiness like no other color.


Haircut for Natural Curls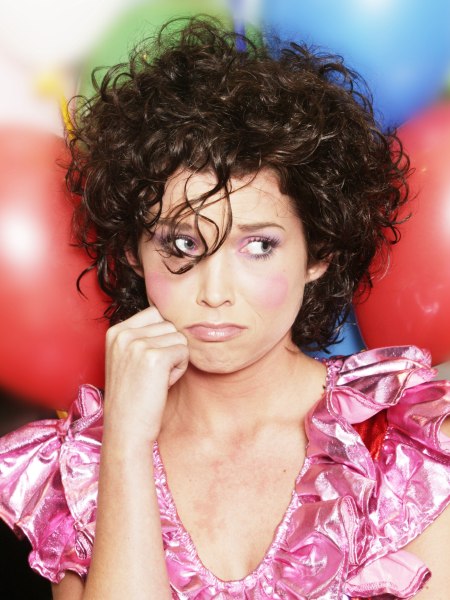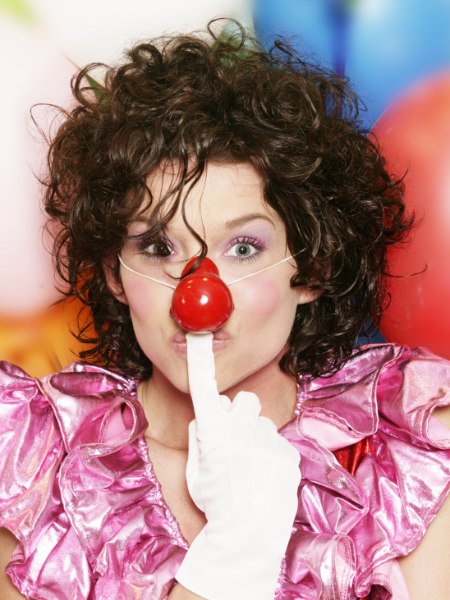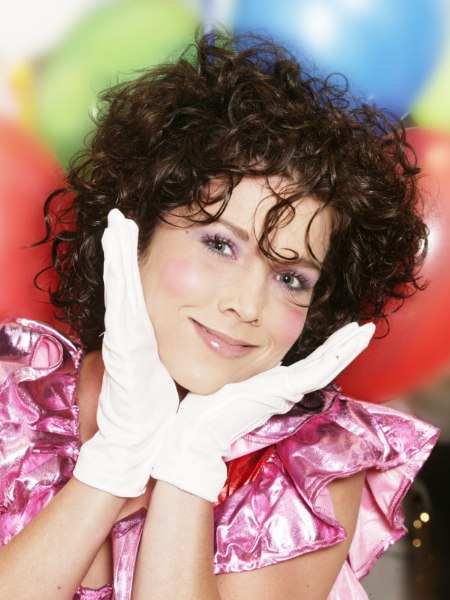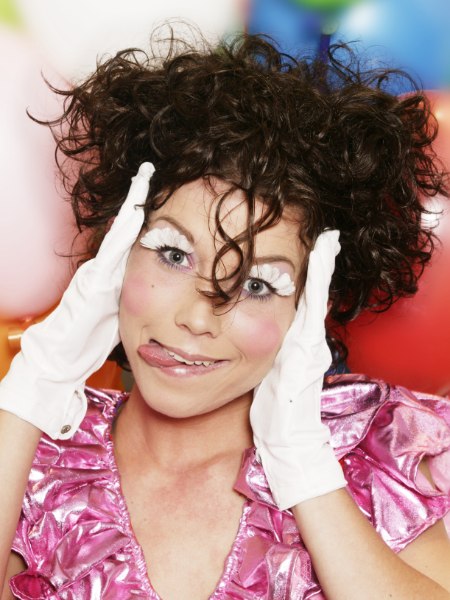 Her coffee brown natural curls got an "up and under" cut, which means that sections go from short to long and vice versa to reduce the weight and add a ton of volume.

Subtle layering all over distributes and balances the happily churning mass of medium length hair with the result of a very flattering round silhouette. The long sections in front allow her to play with different positions and effects.

Hairstyles: Sasscha Hirtsgaard - Guys & Dolls Hairforce
Photography: Olle Bogren
Make-up: Martine Lück
Products: Paul Mitchell
Pink Hair: Balmain<

See also: Short hairstyles | Medium hairstyles