Retrospective by Petra Mechurová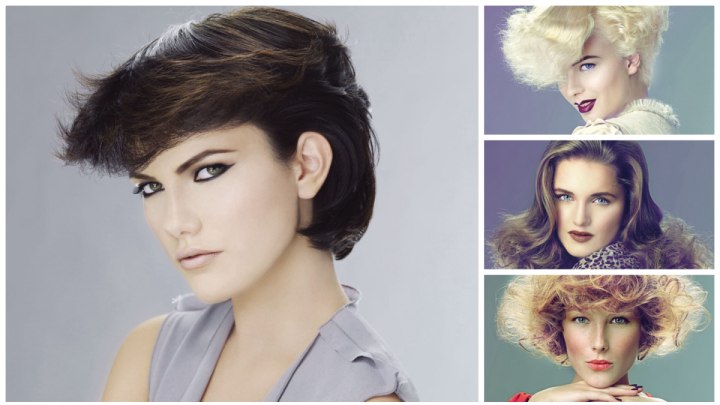 Scroll down for more photos ↓

Pick your favorite fashion era, and Petra Mechurová will have the right hairstyle for it. She assembled all-time favorite looks from several decades in her aptly named collection "retrospective" and gave those iconic hairdos a thorough makeover for their journey from the past to today. A hint of retro still wavers around these beauties, but all of the dust is blown off with modern textures and techniques.

Flamboyant, feisty or feminine are all important aspects of this small gathering of amazing styles. Sensual curls are followed by extravagant geometry, luxurious waves and a sharp, sporty short cut. Hair colors range from earthy to heavenly platinum and there are a lot of details that you should check out by clicking on these photos.


Firedancer


Tamed wilderness and elegance caught in the movement of curls that are shaped like the streams of light, cut into the night by a fire dancer and her torches. The texture is hypnotizing and fascinates so much that it is hard to take one's gaze away from this turbulent and sophisticated creation.

The mass of hair is above the jaw line and is shaped to a rounded trapeze with a deep, full fringe and face-hugging sides. Bounce galore and a bit of tousling are what hair dreams are made off. Even better with a hair color that takes one from deeper, rich and dark shades to a glowing gold and sandy highlights on top and the outer surfaces.


Hair Candy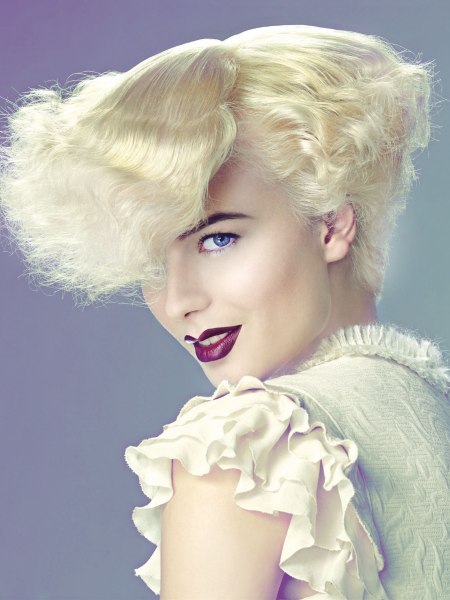 So pretty, one wants to take a bite out of it. The color of pulled sugar candy comes with an irresistible shine and the flair of old Hollywood.

Be your own star and go extravagant this year! The short haircut is just as extreme as the color as it is dominated by a gigantic fringe, a super steep angle in the neck and several intense textures that alternate from frizzy to sleek, wavy, curly and as soft as a lamb's coat.

However, there is nothing innocent about this look with all of its geometric allure, offset by soft sections. Contrasts create excitement.


Smooth Transition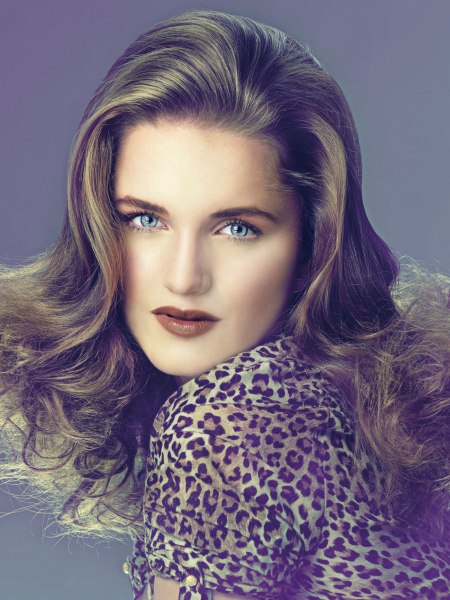 One large wave connects two very different parts of this appealing long hairstyle. Unleash the inner feline and go for long hair with tiger stripes; well, subtle highlights will do too. A smooth top with a good lift on the roots for some volume is contrasted by a lower half full of bouncy curls.

So much movement and extreme volume will not go unnoticed, and it gives the overall shape a smooth trapezoid outline. Her hair color is a walnut champagne ash blonde tone with very fine highlights that make the amazing movement very visible.


Class of 82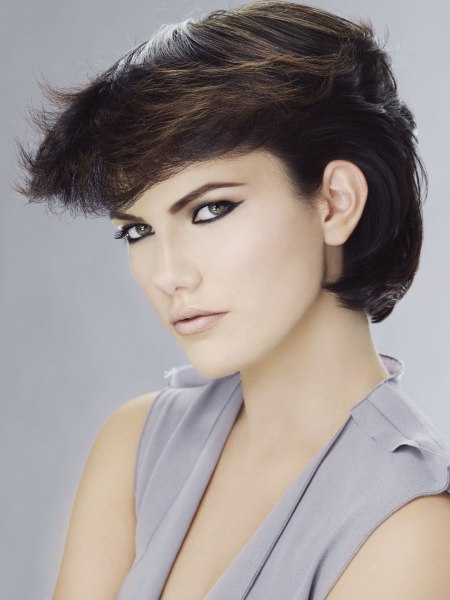 Whether you want to relive at least the fashion of the 1980s or this is new to you, let's celebrate the return of an understated classic! The velocity of the lines of this short hair look is unsurpassed, and the style tempts with its big fringe, deep curled neck and snugly styled sides.

The modern magic comes in with finely textured tips and a more natural flow of the lines. The neck is also longer than its infamous predecessor that seemed ubiquitous back then. Get out the shoulder pads, Duran Duran records and don't forget those legwarmers!

Hair: Petra Mechurová

See also: Short hairstyles | Long hairstyles