Privé by James Parrucchieri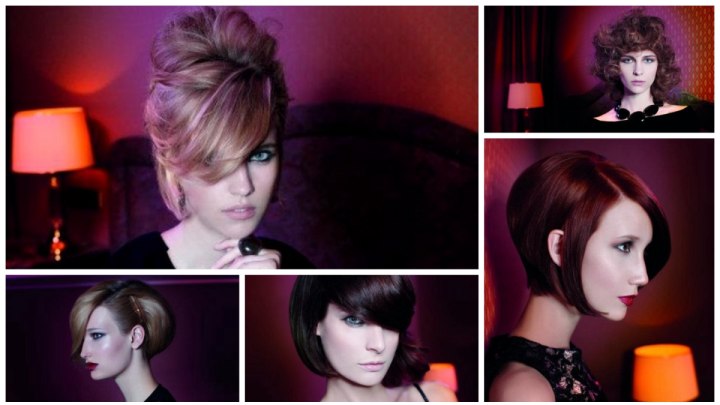 Looks that seem to be made for a sultry soiree make up one of the sexiest James Parrucchieri collections. "Privé" takes you the realm of secret private meetings and into a film noir atmosphere set in dampened lighting to keep the mystery alive. The short and medium long hairstyles are polished, exclusive and luxurious in their charismatic appearance.

Each one of them has been kissed by the muse of retro, ever so slightly to not distract too much from their very modern soul and sophisticated flair. Textures are treated as a sensual ingredient and are either extremely sleek and silky or with a lot of curly movement.



A real treat for they eyes is the magic of the colors. An inner glow permeates the reds, blacks and blondes and seasons the already powerful designs with breathtaking allure. Resistance is futile.


Short Glamour Hairstyle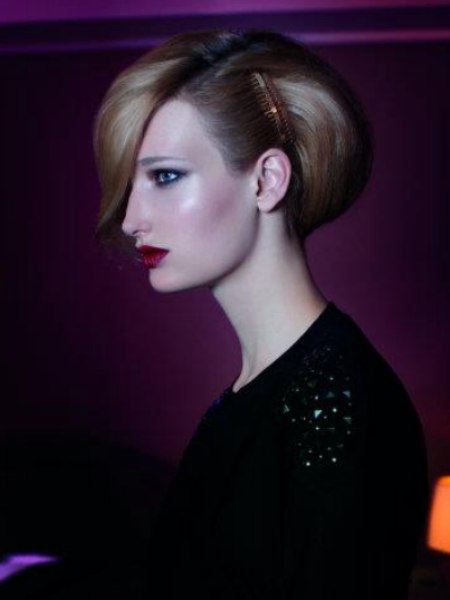 Sweeping lines, deep plunging in front and short in the back are the star that lets this artistic haircut stand out. Clear lines, cut and styled as neat as humanly possible, are drawn into curves that seem to have a life and inner motion all of their own.

A skilled cutting technique allows a lot of volume to build up in the back and for a touch of glamour, a sparkling piece of hair jewelry is holding the hair back on the side. A bejeweled comb is ideal for this purpose.


Short Red Hair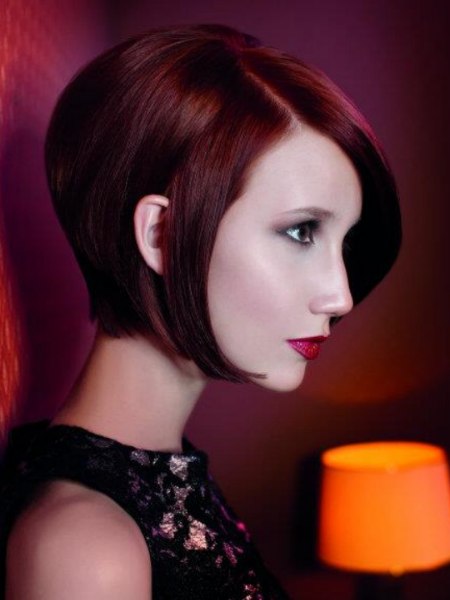 Burgundy red, shiny and shaped with modern sculpture in mind, this sleek short hairstyle enchants with every element of its alluring design. The lower half between the back of both ears has been seamlessly graduated and then transitions to a sleek upper half, styled for inner volume. The surface of the hair is straight and polished to allow this exclusive color to radiate to its fullest potential.

A long strand is curved into the face, following the line of her jaw while also allowing the ear to peek through. Of course the partition is also laser sharp and a lot of heart stopping movement swings the long fringe to the left side, partially hovering above the face and not touching the skin.


Deep Fringe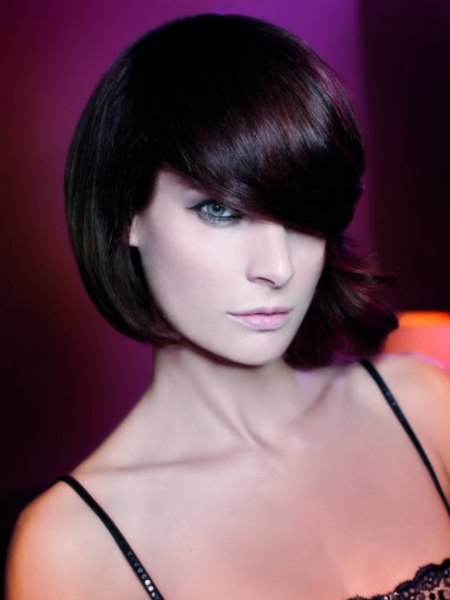 The unexpected is what makes individual hairstyles stand out. Combining the usual with contrasting elements is how creativity can spark. A bob with a double life is just the right look to confuse, amaze and eventually conquer anyone on your wish list.

A long, sleek design with harmonic curves works like a magic spell and finds its peak with the asymmetrical element on the left side. All is in motion and in total balance as if created by a Zen master. The choice of color adds to the perfection and with the deep veil of the fringe a mysterious romance is definitely near.


Trendy Hairstyle with Curls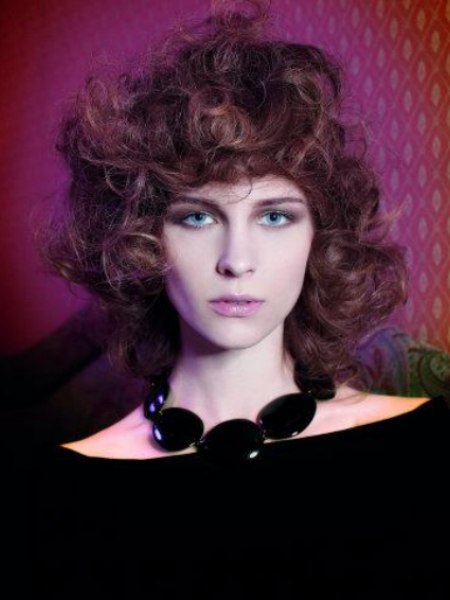 All bets are off and the game has begun. Intricate texture was generated by shaping the curls in a sequence from left to right that shows steps of increasing wildness. Thus a trendy asymmetry is achieved without affecting the actual length of the hair. This boiling and winding mass of hair circles the face in walnut and dark brown swirls of lusciousness.


Retro Updo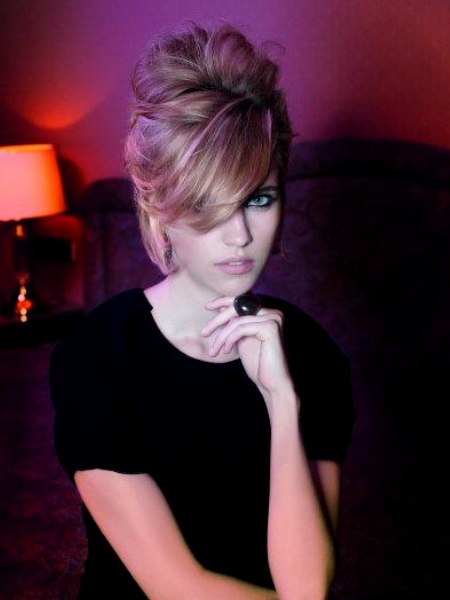 Styled with a sexy retro updo and donning the ever popular little black dress, this modern Brigitte Bardot looks like she is ready for her own adventure. A long fringe casts its spell by veiling one eye partially and the gently tousled texture of the fluffy updo can only cause weak knees of anyone in her vicinity.

The hair color is a medium beige blonde with a few bright highlights that accentuate the movement of the hair.

Hairstyles: James Parrucchieri