Kenchez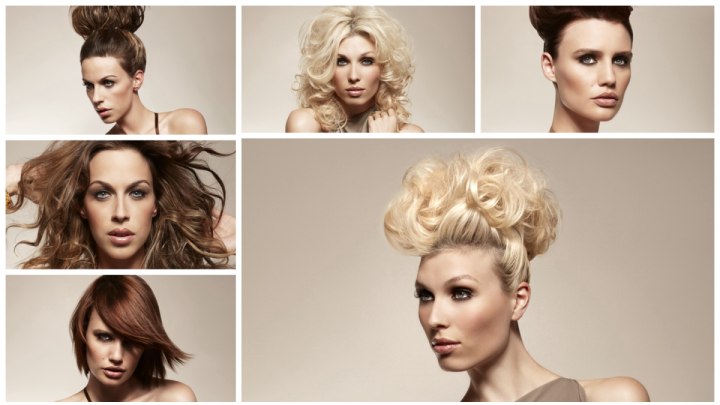 Scroll down for more photos ↓

Kenchez of Wolverhampton celebrates luxury in hair like not too many collections do these days. The creative minds bring back the big hair, the elaborate looks and ultrafeminine lines that were replaced with easy going, casual looks. There is a time for everything and now we need more allure, more opulence, more beauty and outrageous hairstyles.

The new Kenchez collection does not hold back and lets women be divas and goddesses again. This is the type of hair that is classic, artistic and goes so well with a fine expensive perfume and a string of pearls while radiating a modern vibe and contemporary design.



You don't have to be a celebrity to look like one! The following six looks are three haircuts that are styled down and up. They are glamour multiplied to the max.


Silky Simplicity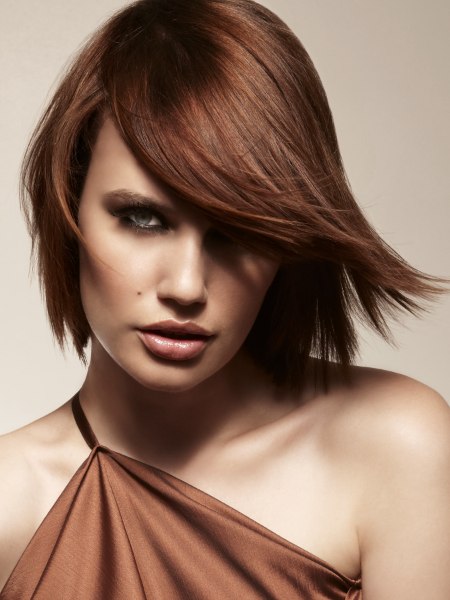 Long sweeping lines and extreme smoothness, smothered in a golden brown, flatter almost every face shape and get their powerful magnetism through the combination of simple lines, fine texture along the cutting line and a flow that can only be compared to thick, shiny silk.

The long fringe originates at a high side part and curves across the forehead before it seamlessly transitions into the side. A few layers keep things light and accentuate her striking cheekbones at the same time.


High Rollers


Add some height to your hairstyle and crown yourself with a set of huge curls. Your hair does not even have to be very long to roll up for this grand elaboration of elegance. What makes this look stand out is the section of hair that is pulled around the sides, providing a smooth base for all of the baroque opulence on top.

The very front is adorned by a breaking wave of hair, displaying a swirling motion that sweeps its admirers off their feet. For your next gala event and anytime you need a bit of stylish drama in your life, remember this one!


Bigger is Better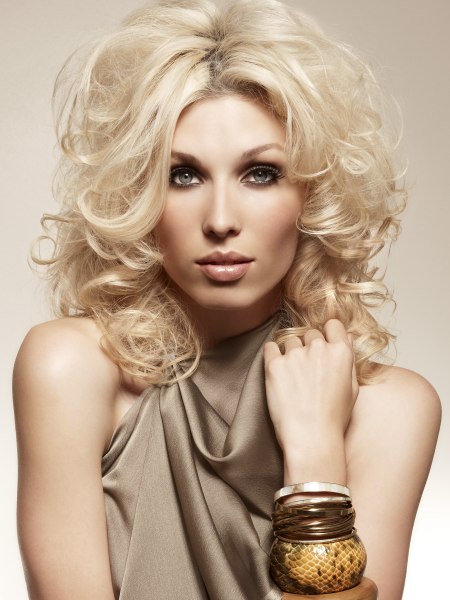 Viva la Diva and you don't even need a stage or red carpet to strut around in full glory. Any event is a good reason to pump up the volume in a mass of large and small curls, accentuated with long sweeping lines as seen here in the fringe. There is a lot of airy lift right on the crown for a feminine and greatly elegant retro flair.



The bounce continues all around the layered mane of luxury. Vanilla blonde makes it especially irresistible. It might look high-maintenance but you will be surprised how easy to wear this hairstyle is and how many hearts you can break in one night.


Lifted Heavenly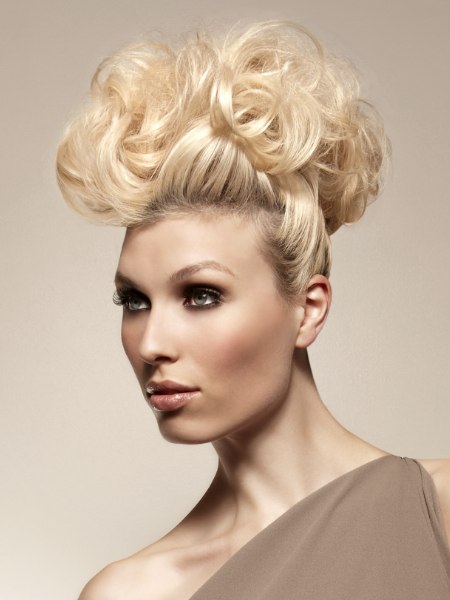 What becomes of an already breathtaking look when it shows its extra glamorous side? Something like this lofty creation made in hair heaven. The giant curls, each one well defined in its shiny beauty, roll around each other and form a hypnotizing pattern of sophistication and unreal style.

The entire bundle is pulled up and pinned to the crown for an ultimate lifting experience. Lots of tantalizing details, like overlapping sleek sections in front, give it a modern appeal. Extremely festive, extremely feminine and extremely seductive.


Wild Abundance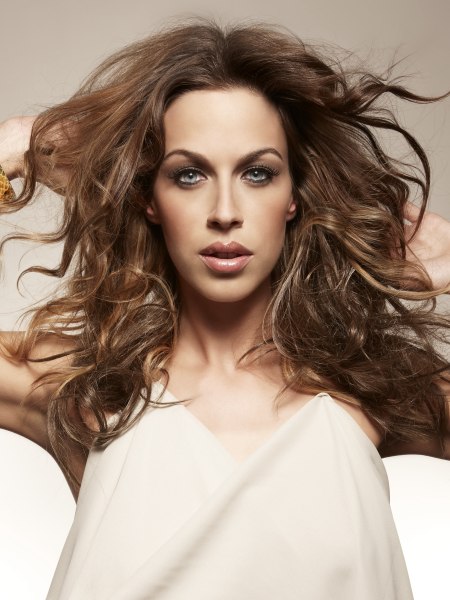 Untame yourself, let loose and allow the passionate you to emerge. Every long strand resonates glamour and seduction. Earthy in its natural flow and warm brown color, this long hairstyle is not your typical open hair look.

The strands are artfully textured, waved and arranged for a seductive look that even Medusa could not resist. Disheveled with a mission and styled for volume and motion, you'll be the queen of temptation.


Avant Retro Updo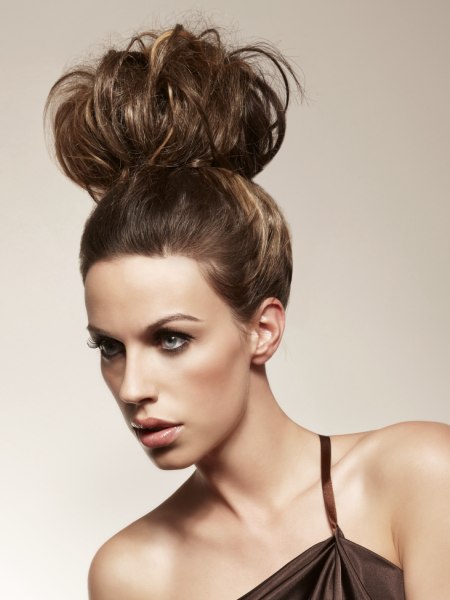 Queen Bees need a good hive. The higher the better and this modern version of an idea that was born centuries ago and had its last famous hairspray laden time in the 1950s fits the requirements of even the most discerning woman of the world.

The giant pouf on top of her head stands out not only in height but also with its surface texture that stands in an electrifying contrast to the smooth and sleek sides. Lifted up, the sides also reveal the illuminating streaks of golden highlights that bring more definition and sizzle to the soft brown background color.

Hair: Kenchez

See also: Medium hairstyles | Long hairstyles | Up styles