Color Addict by VOG Coiffure


Your hair is a canvas with unlimited possibilities. VOG Coiffure brings color back into focus and bedazzles us with 5 intense shades of blonde, violet and red. The new hair colors have an iridescent and almost metallic quality and are subtle and powerful at the same time.

The hues are elegant because they are not overbearing or blindingly bright like right out of a box of Crayola crayons. Instead they get their strength from their ethereal nature, their being toned down but delivering exciting pigments that appear timeless and hauntingly beautiful.


Catch the Light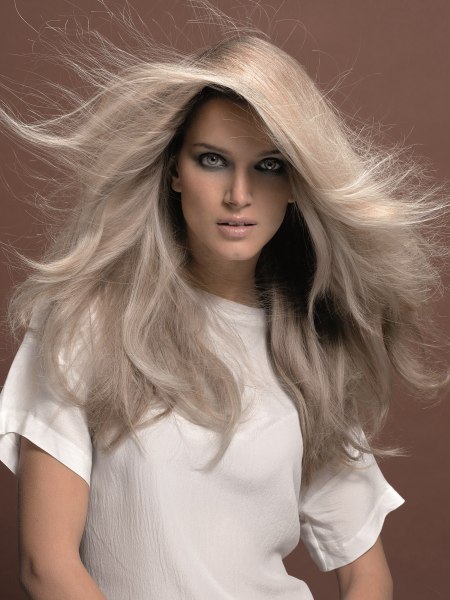 The long blonde hair has turned into rays of light with this extreme platinum blonde. Fibers of pure energy radiate in their soft flow, taking the natural light around her and reflecting it back ten-fold. Towards the bottom and the inside of the sleek hair the brightness turns into a moonlight silver and around the crown a subtle golden sheen softly transitions into the blinding brightness of the tips.



The mid back long hair was cut in large layers with the shortest one about at shoulder length. This way the amazing movement can be conjured up and the volume gets a big boost.


Drama Galore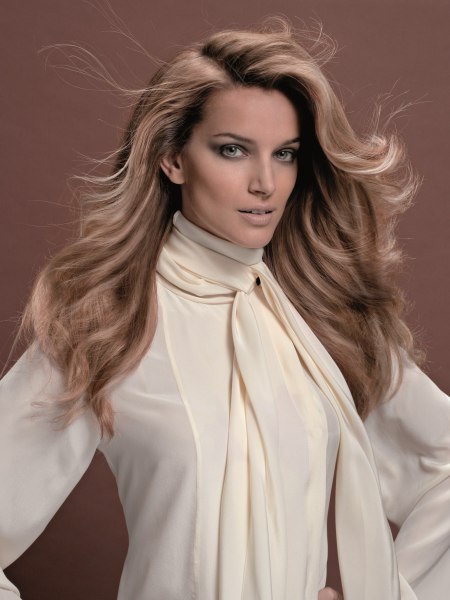 Have a great entrance with long flowing locks that surpass any of the dramatic hairstyles that we have grown to love watching soap operas. All about this hairstyle is big. But let's look at the color first. A highly sophisticated blonde tone, in the darker and more subdued range, sparkles with sophistication and that mainly because it just covers so much area with its soft charm.

Of course there are some lighter streaks, subtle as they can be, to create added dimension and to illuminate the flow of the long layered style. As an extra touch and homage to the 70s and 80s a section of the side flowing wave was rounded just a bit more for a feathery, flowy and so very dramatic effect. Coupled with the noblesse of this silky turtlenecked and scarved blouse the path to fashion fame is wide open.


Perfection in Gold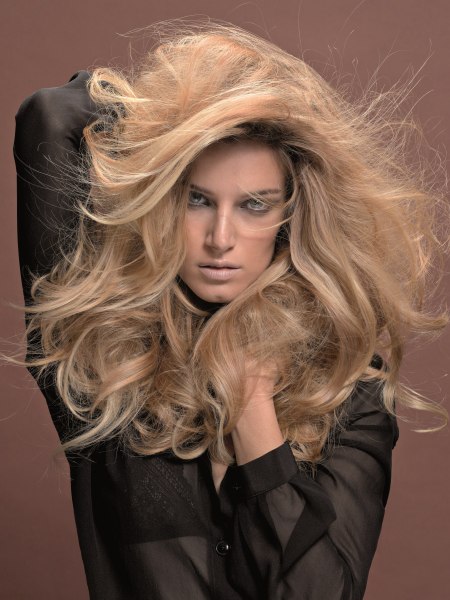 Release the wildness. Why be demure when your spirit is roaring and looking for outward expression? And you can even do this in style. Lots of it and oh, so voluminous! Go big with long layers, a lot of teasing to lift up those roots - basically all of the tricks in the book were used to render this sleek long and layered look into a soufflé of passionate waves wavering inside of a golden halo.

Long sweeping lines are essential to the success of this seduction made of hair as is the fine-tuned combination of beige blonde in the tips and a more golden blonde on the top. Transitions are seamless of course.


Multi Tone Tint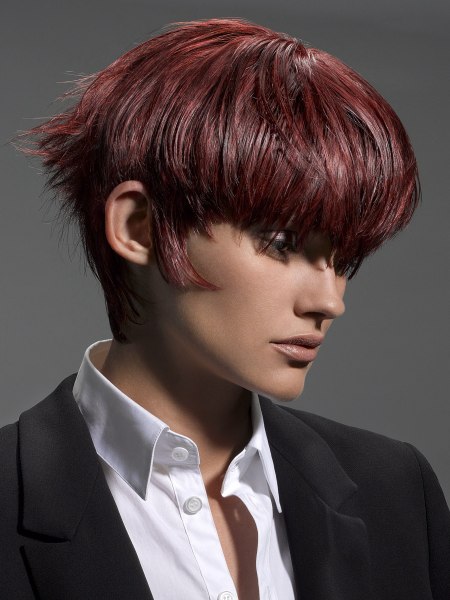 Is it brown, violet or silver? It is all of it. Streaks are set next to each other, they overlap each other and the appearance of the haircut's color changes with every move and with the angle it is hit by the light. All of the hues are on the soft side but stand out since they are unusual choices for hair. It will make you look twice and then again until you fall in love with the fine-tuned vibe, the exquisite expression of this metallic and yet romantic mélange of colors.

All are held together by a round, androgynous short haircut in the style of the mod and mushroom looks. A final and equally dramatic element is the exaggerated side burns that surprisingly turn very feminine with a pointed and flirty curve along the line of her cheekbones.


Grand Finale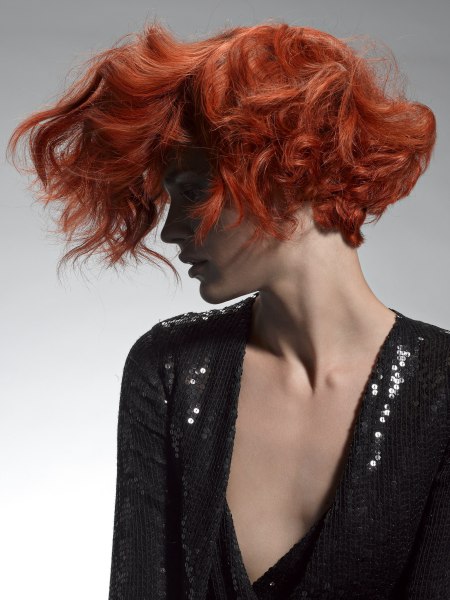 The color asks for an encore and more and more. Getting addicted to the spine tingling, alluring and heartwarming qualities of refined red tones is easy. In fact it might even be inevitable, so turn away now if you don't want to lose yourself in a world of passion, elegance and sparkling fashion.

Or just surrender to the beauty of this wavy and curly haircut with its strong avant-garde approach expressed through the giant fringe that has a life and texture all of its own. The red includes hints of gold, copper and mahogany, coming together in an earthy, fiery and yet divine flame.

Hairstyles: Bruno Weppe for VOG Coiffure