City Girls by ksfh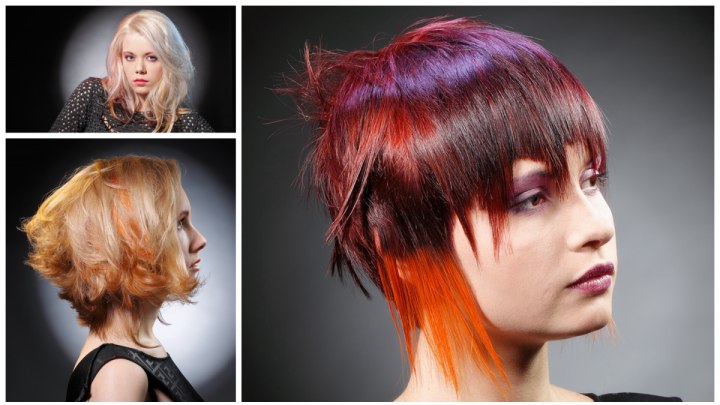 Three hairstyles for modern women show their versatility in ksfh's "City Girls" collection. The spirit is playful and free and the haircuts support this expression with their unconventional, edgy shapes in three lengths. The cuts were made with high precision using undercuts and disconnected sections as their main style elements.

We can look forward to a very hot season, at least when it comes to the trends in haircolors. Blonde, copper and reds are on top of the charts and ksfh uses these spicy hues to support the shape of the cut with clear separations between them.


Copper and Gold Turbulence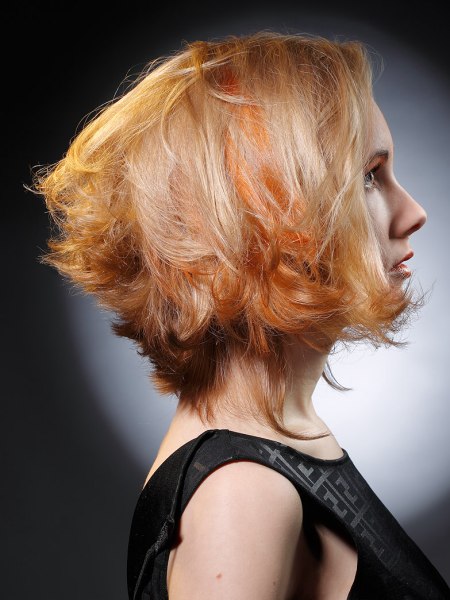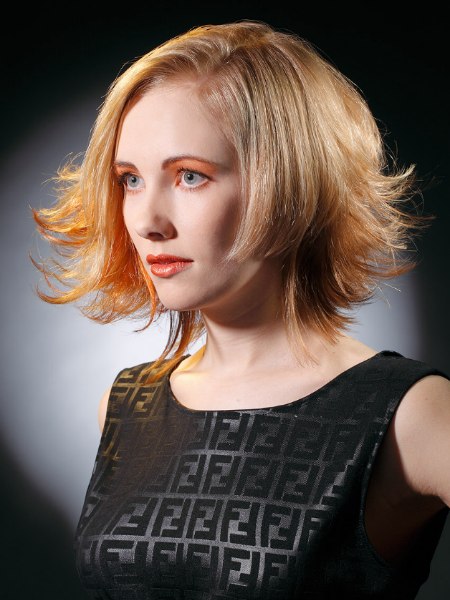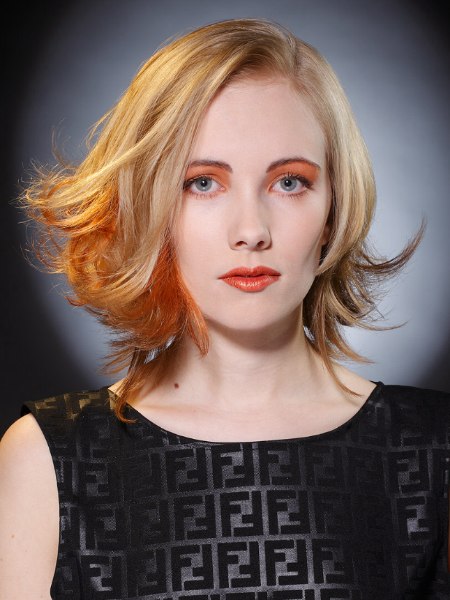 Watch out, here comes danger! Dangerously beautiful. Everything that we love about the modern hairstyles is expressed in this chic and wild haircut. Wispy tips are only the harmless beginning. A steep layering brings shape and volume to the back of her head and plummeting long tendrils bouncing out from underneath and curling up at her collarbone.

The color comes in three amazing shades of precious metals. Gold, a mist of platinum and strong copper streaks add luster and smoldering heat to the sophisticated and seductive look. Each side has its own surprises and every viewpoint reveals another facet of the refined design. Sleek sections alternate with fluffy parts full of motion.


Fiesta in Red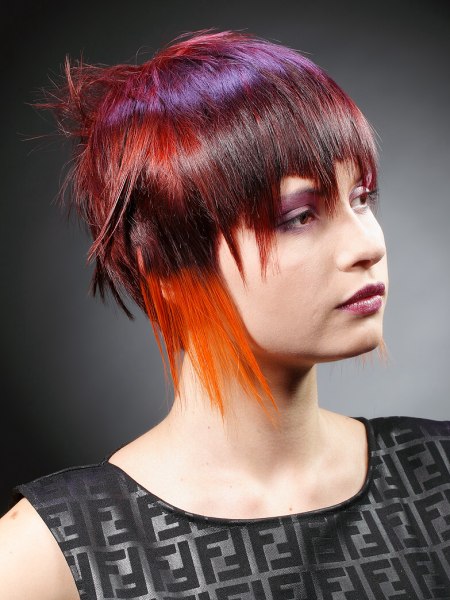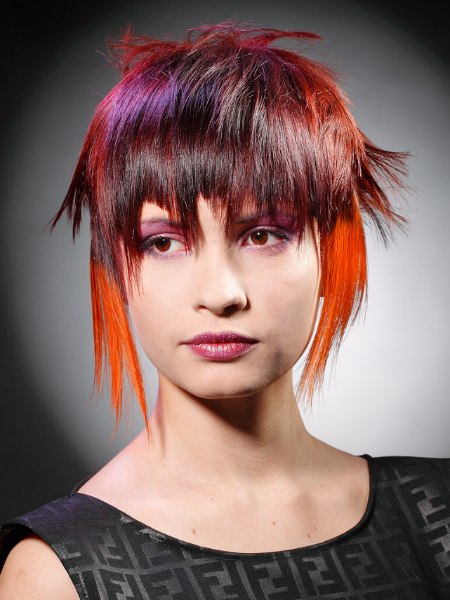 Pippi Longstockings of today would prefer looks like this adorable short haircut to the stiff pigtails. It has all they need to express their creative soul and their high energy lifestyle filled with adventure and miracles. Long spikes jut out from various points and at various lengths all around the perimeter. The shape of these are adjusted to the face shape and bone structure of each individual to achieve the maximum effect.

The star of this hairstyle is definitely the color. Or let's say colors! Lots of them! Berry tones and dark burgundy create a marbleized surface on top and a bright sunset orange flash sits straight and sharp on the sides.


Pearlescent Rainbow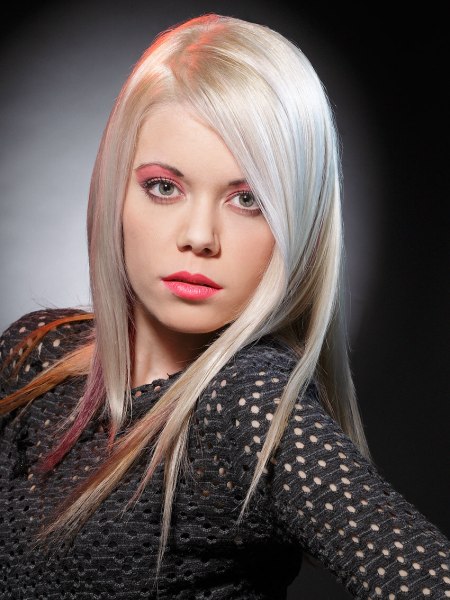 This long hairstyle has a retro touch in the upper areas with a classic and elegant side part, sleek lines with gentle curves and a high back with just enough volume to give the look a glamorous boost.

The main color is a silky princess of the sea platinum with the sheen of fine pearls. Eventually the eyes wander down to explore the rest of the creation and behold, a rainbow of colors spreads its radiance in wide heavily textured sections, each accentuated in a different hue.


Rainbow Deconstructed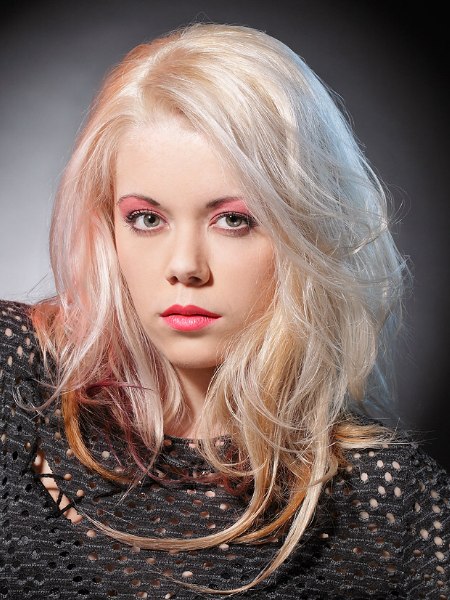 The same haircut from the previous photo does not have to be sleek and controlled all the time. A wilder style is just as becoming and a fine alternative. Wide curves, disheveled strands and a cotton candy volume shows off the various colors in the bottom part not separated but in a playful dance.

Haircuts: Kristijan Petek for KSFH
Haircolor: Marko Beltram for ksfh
Make-up: Avrelia for ksfh
Photography: Peter Marinšek
Haircosmetics: Schwarzkopf Professional